Watch: Donald Trump Tells '60 Minutes' Host Lesley Stahl, 'I'm President and You're Not'
In a heated exchange about immigration during an interview with CBS show 60 Minutes aired Sunday, President Donald Trump hit back at host Lesley Stahl, stating: "I'm president and you're not."
During the interview, which was recorded at the White House on Thursday and was Trump's first with the iconic news magazine program in two years, the president was confronted about some of the controversies that have often overshadowed his time in the Oval Office.
Asked, as a total outsider to Washington when he was elected, what surprised him most as president, Trump responded that the political arena was "the most deceptive, vicious world. It is vicious, it's full of lies, deceit and deception."
He then went onto one of his most common talking points: that the media has given him an unfair ride.
"The other thing I've really learned is I never knew how dishonest the media was," he said. "And I really mean it. I'm not saying that as a soundbite. I never knew how dishonest…"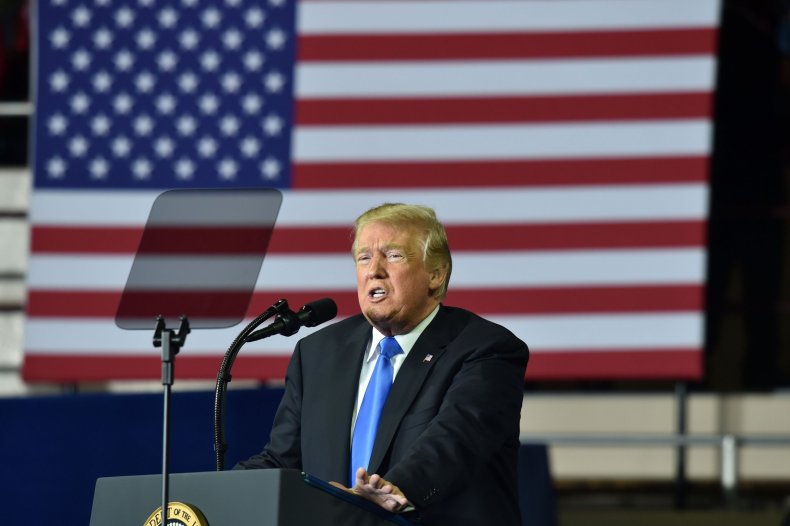 Stahl attempted to move the conversation on, but Trump was eager to keep going. "Well, no, even the way you asked me a question, like, about separation. When I say Obama did it, you don't wanna talk about it," he said.
Trump had previously repeated a false claim that the administration of his predecessor Barack Obama had a similar practice of separating families who crossed the border into the United States illegally.
Trump continued to ignore Stahl's attempts to change the subject.
"When I say I did it, let's make a big deal of it," he said. Trump then added: "I'm just telling you that you treated me much differently on the subject."
Stahl tried to sidestep the debate, telling Trump that "I disagree, but I don't want to have that fight with you."
Trump snapped back: "Lesley, it's okay. In the meantime, I'm president, and you're not."
During the interview, Trump defended his mocking of Christine Blasey Ford after she testified last month that then-Supreme Court nominee Brett Kavanaugh had sexually assaulted her at a high-school party.
Trump also became heated when Stahl pressed him about his failure to confront Russian President Vladimir Putin over allegations that he directed interference in the 2016 election.
And the president on multiple occasions sought to cast himself as superior to his predecessor in the White House.
"I think the economy's bringing people together," Trump said in response to a question about the current divisions in the United States. "It was very polarized under President Obama, unbelievably polarized under President Obama. I can see the country uniting. I can see it. We have people, Democrats, who behaved horribly during the Judge Kavanaugh, you know what I'm saying."