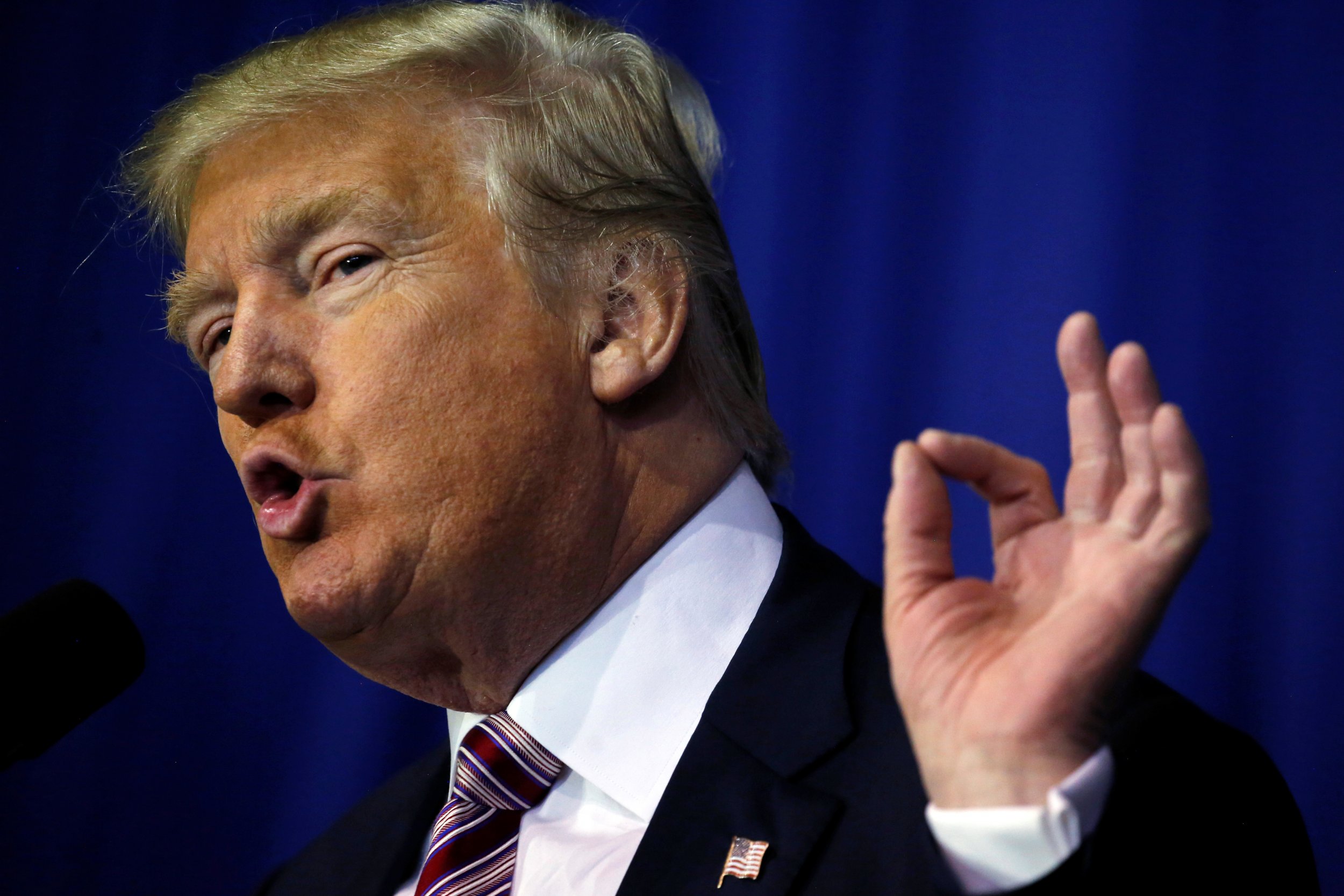 Several prominent Republicans on Thursday denounced Donald Trump's refusal to commit to accepting the result of the presidential election, and some worried his stance might make it more difficult for his party to hold onto control of Congress. Trump's refusal, which Democratic rival Hillary Clinton called "horrifying," was the standout remark of their third and final debate on Wednesday night. It ratcheted up Trump's claims that the election was being rigged against him, and became the latest flashpoint in an unusually volatile race three weeks before voters go to the polls. The Republican candidate reinforced his comment at a rally in Delaware, Ohio, on Thursday, saying he would respect the result "if I win."
With Trump trailing in opinion polls, the focus ahead of the Nov. 8 vote is shifting to Congress, and whether Republicans will keep their narrow majority in the Senate or even their larger advantage in the House of Representatives. Senator John McCain of Arizona, who lost the 2008 presidential election to Democrat Barack Obama, issued a strong statement saying that accepting the election result is "the American way."
"I didn't like the outcome of the 2008 election. But I had a duty to concede, and I did so without reluctance," said McCain, who has opened a poll lead in his Senate re-election race. "A concession isn't just an exercise in graciousness. It is an act of respect for the will of the American people, a respect that is every American leader's first responsibility."
A few other Republicans, mostly those who have never backed Trump, also rejected his comments. Aides to House Speaker Paul Ryan and Senate Majority Leader Mitch McConnell declined requests for comment. Asked on Wednesday night by moderator Chris Wallace if he would commit to a peaceful transition of power, the businessman-turned-politician replied: "What I'm saying is that I will tell you at the time. I'll keep you in suspense. OK?" Trump's statement, the most controversial in a debate that at times descended into insults by both candidates, made banner headlines across the country and raised questions about whether he was committed to a peaceful transition of power, a cornerstone of American democracy. Democrats jumped to ask Republican candidates whether they agreed with Trump, who is making his first-ever run for public office and against Clinton, a former first lady, senator and secretary of state.
"Do you agree with Donald Trump to question the results of the election?" the Nevada Democratic Party asked in a release targeting Republican Representative Joe Heck.
Heck is in a tight race with Democrat Catherine Cortez Masto, a former Nevada attorney general, for the Senate seat now held by Harry Reid, the Senate Democratic leader. Heck recently dropped his support for Trump, and polls showed it hurt his standing with Republican voters.
Drowning Out Policy
Republican consultant Matt Mackowiak said down-ballot candidates would disagree with Trump, which would distance them from his comment, but it was a problem that the issue had drowned out everything else that came up in the debate.
"The real cost is that the post-debate discussion has been consumed by this, and not by his overall very good debate performance and the problems Hillary created for herself on a range of issues," Mackowiak said.
A CNN/ORC snap poll said 52 percent thought Clinton won the debate, while 39 percent said Trump, a real estate developer and former reality TV star making his first run at public office, was the victor. Chris Acker, 67, who attended a Trump rally in Ohio on Thursday said he was not bothered by the candidate's unwillingness to say he would accept the result.
"I think if Trump would lose, he would concede also," Acker said.
Millions of Americans watched the debate in Las Vegas. However, although the television audience was larger than that for their second matchup, it was below their record-setting first debate, according to early data cited by U.S. media. On Twitter, President Obama said Clinton had scored an "Outstanding 3 for 3 debate sweep." Obama has described Trump as unfit for the White House. Trump's words were considered jaw-dropping, but they are not illegal, especially given the strong guarantee of speech rights in the United States.
"You have to accept the results of the election unless there are grounds for a recount and at this point it does not appear that we're heading for a close election," Republican strategist Ryan Williams said.
Trump campaign manager Kellyanne Conway on Thursday tried to defend Trump, saying in television interviews he was "putting people on notice" about voting irregularities.
"We'll have to see what happens," she told ABC News, adding that Trump "was willing to accept the election absent widespread fraud."
Trump has stepped up allegations that the election is being rigged. He has not offered specific evidence, and numerous studies have shown that the U.S. election system, which is decentralized and run by the states, is sound. Trump's vice presidential running mate, Governor Mike Pence of Indiana, said Trump "will accept the outcome" because he is going to win.