Donald Trump Accused of 'Terrorizing Immigrants' With 'Xenophobic, Anti-Immigrant' 2020 Budget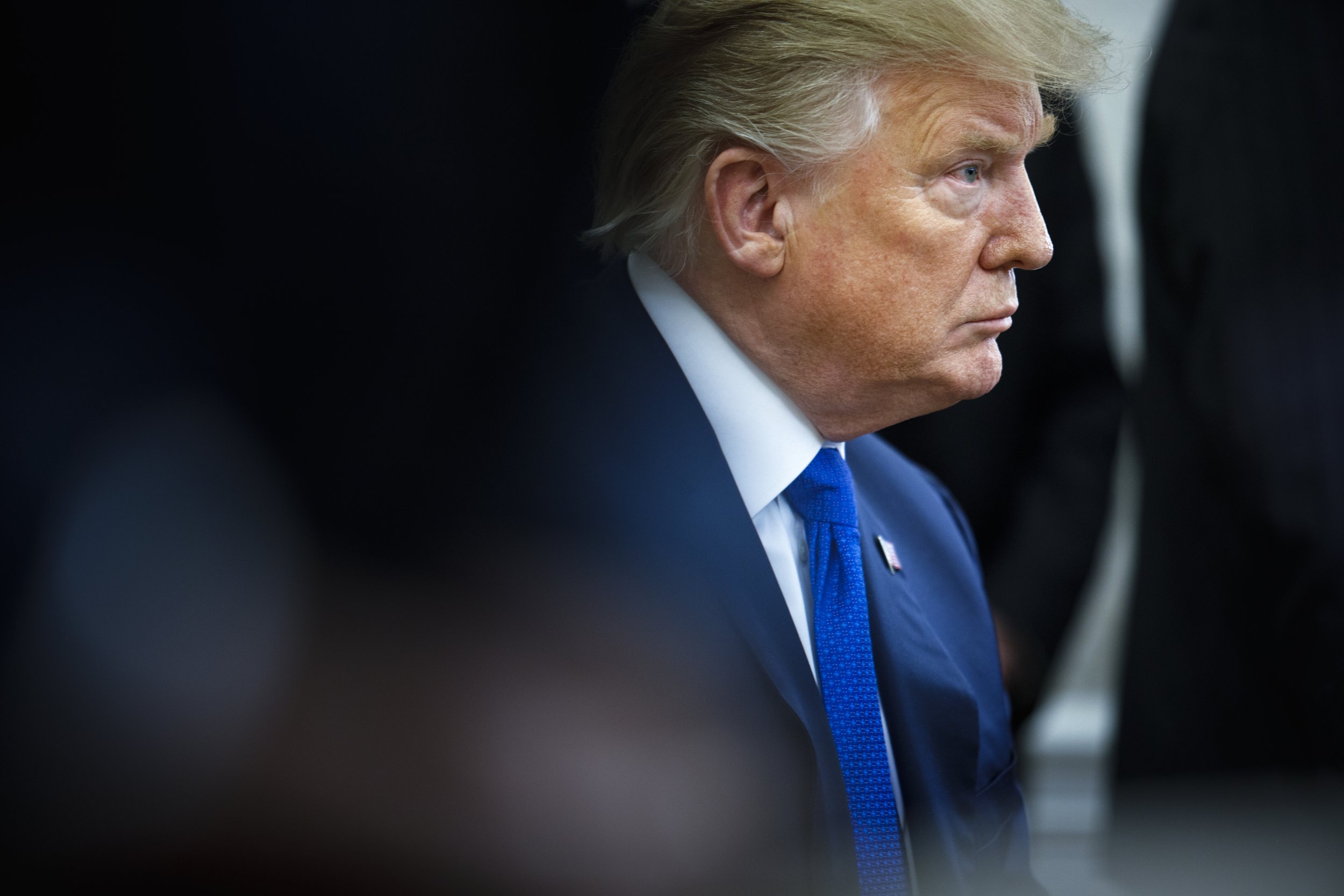 Immigration advocacy groups slammed President Donald Trump's 2020 budget as an anti-immigrant bid to further the U.S. leader's "hateful" agenda and ongoing immigration crackdown.
The president unveiled his 2020 budget on Monday, which included requests for funding to expand U.S. immigration enforcement initiatives, including: $8.6 billion for the construction of the U.S. leader's long-promised border wall between the U.S. and Mexico; $2.7 billion to expand the immigration detention system; and $506 million for new hires within the Customs and Border Protection and Immigration and Customs Enforcement agencies.
It also includes $51.7 billion in "discretionary appropriations" for the Department of Homeland Security, marking a $3.7 billion or 7.8-percent increase from the 2019 estimate, excluding amounts for Overseas Contingency Operations.
In a statement condemning the budget, the Defund Hate Coalition, which includes immigration advocacy groups United We Dream, the Detention Watch Network, the American Civil Liberties Union, Asian Americans Advancing Justice and Heartland Alliance, said Trump's budget "doubles down on his hateful, anti-immigrant agenda."
"While numerous other vital domestic programs face harsh cuts in this budget, the administration has proposed breathtaking increases to both CBP and ICE," the group said.
"This budget dramatically expands the deportation force, surveillance dragnet, wasteful and harmful border wall and unjust immigration detention system. Notably, the budget calls for a massive slush fund amidst his fabricated national emergency declaration, providing further evidence that the administration opposes constitutional checks and balances and is attempting to concentrate power—particularly over federal resources—in the Executive Branch."
Calling on Congress to reject the budget proposal, the Defund Hate Coalition said that "for far too long, our representatives have said they care about immigrant communities while simultaneously funding aggressive immigration enforcement, border barrier construction, and deadly immigration jails.
"Members of Congress must fight to protect the immigrant community from deportation by rejecting Trump's budget proposal immediately and instead call for significant cuts in funding to ICE and CBP and meaningful restrictions on their authority to reallocate funds Congress appropriates," the group said.
"The fight to prevent Trump's anti-immigrant agenda from being funded is more crucial than ever before. That this request also includes thoughtless across-the-board cuts to nearly all nondefense spending further reveals that this is in no way a moral budget that prioritizes meaningful investments in community stability or vibrancy," Defund Hate Coalition said.
In its own statement the Center for Law and Social Policy (CLASP), a nonpartisan anti-poverty nonprofit, accused the Trump administration of "terrorizing immigrants" with its budget proposal.
"Once again, the Trump Administration has resorted to the same old playbook by proposing a FY 2020 budget with dramatic cuts to key programs that matter for individuals and families with low-incomes while terrorizing children, families and communities through increased spending on immigration enforcement, including $8.6 billion for the unnecessary and divisive border wall that would serve as nothing more than a shrine to his xenophobic, anti-immigrant agenda," CLASP said in a statement published online.
"A budget is a statement of values. This budget proposal unmistakably sets the wrong priorities for our country," CLASP said.
"Even as the Senate is set to vote to reject Trump's declaration of a national emergency at the southern border, the president is proposing an additional $8.6 billion in funding for building a border wall. The recent partial government shutdown showed that Democrats and Republicans in Congress reject using taxpayer dollars in this way," CLASP said.
"Congress should reject the president's request to increase funding for ICE and CBP, which threatens the safety of immigrant families being terrorized in communities every day, without appropriate checks and balance."