Donald Trump Accuses Ted Cruz of Buying Colorado Delegates, Calls Electoral System 'Rigged'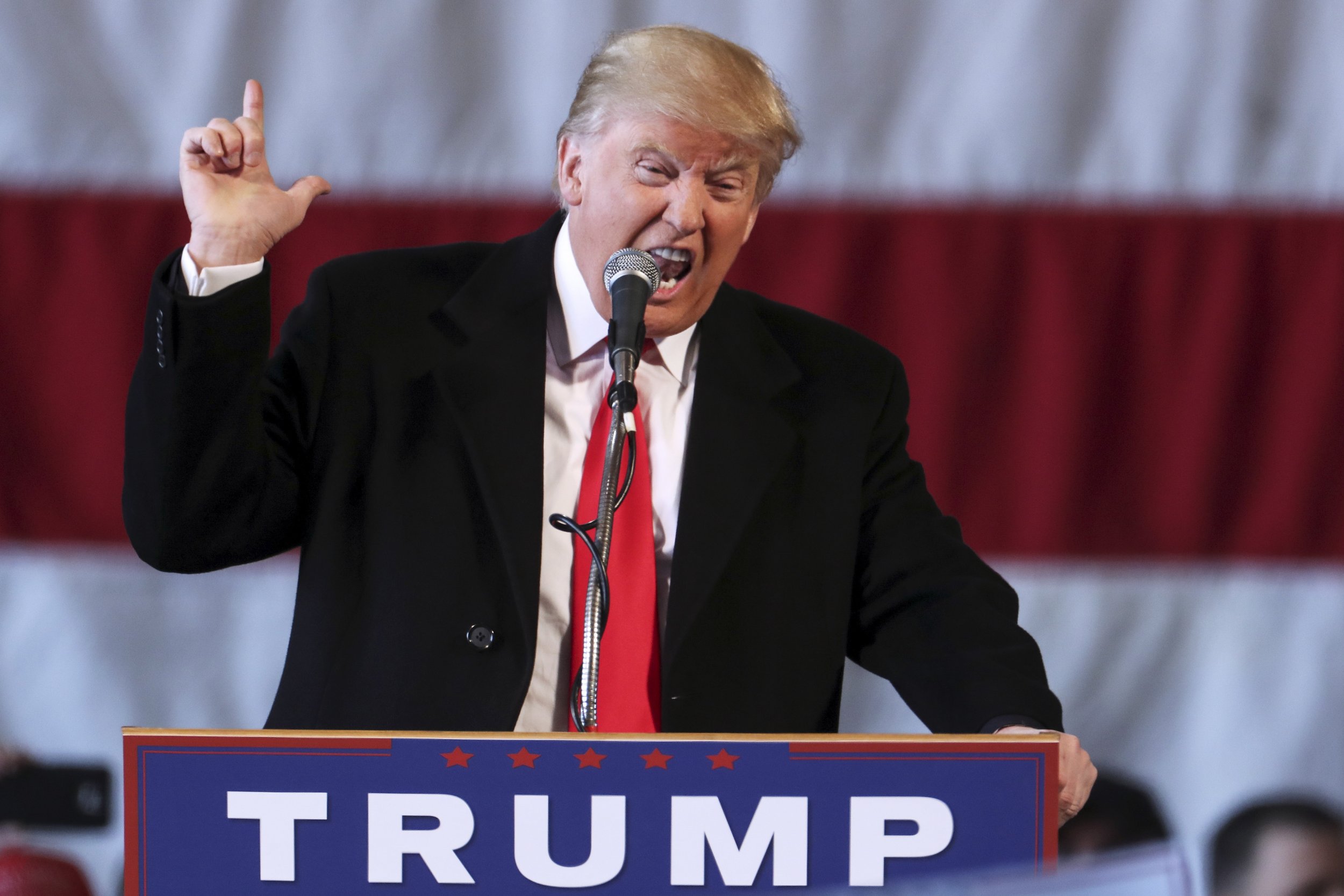 After Ted Cruz swept Colorado in its final primary-season contest over the weekend, Donald Trump is now accusing his presidential opponent of buying delegates.
"I've gotten millions more votes—millions, not just a couple—millions of more votes than Cruz, and I've gotten hundreds of delegates more," Trump said during an interview Monday with Fox News. "Then you have a Colorado, where they frankly just get all of these delegates.
"It's not a system, there was no voting. I didn't go out there to make a speech or anything," he added.
On Saturday, Cruz addressed the party convention in Colorado Springs. But Trump decided not to attend.
Despite his loss, the New York billionaire remains in front for the Republican nomination, with 743 delegates. But the Texas senator's win in the Centennial State shows how he is fighting for every delegate in the hopes of becoming the party's nominee. He ended the weekend by taking all of the 13 delegates up for grabs, adding to the other 21 delegates he previously earned for a total of 34 from Colorado. The state's three remaining delegates are unbound party leaders.
Cruz is in second place with 545 delegates, followed by Ohio Governor John Kasich with 143. A Republican must attain 1,237 to win the party's nomination.
The delegate allocation system varies across the country. Colorado is one of a few states that decided not to hold presidential primaries or caucuses this year. Its process of choosing delegates to attend the Republican National Convention on July 18 began two months ago at the precinct and county levels. On Friday and over the weekend, the final slate of delegates was decided on, first at congressional district meetings and then at the state convention.
During his Fox interview Monday, Trump said the Colorado process was changed over the summer "to help a guy like Cruz." He also accused his rival of trying to steal delegates in South Carolina, which held its Republican primary almost two months ago, on February 20. Despite his third-place win there, Cruz won three delegates at congressional district meetings, which Trump says is "not the way democracy is supposed to work."
"They offer him trips, they offer him all sorts of things, and you're allowed to do that," Trump said. "You can buy all these votes.
"I'm an outsider, and I came into the system...but the system is rigged, it's crooked," he added.
Shortly after Cruz's sweeping victory in Colorado, Trump's campaign criticized what he called a complicated electoral process that allows local party activists to vote on delegates.
Paul Manafort, Trump's newly hired convention manager, on Sunday accused Cruz of using "Gestapo tactics" to gain delegate support in various contests around the country.
As the end of the primary season approaches, the five remaining candidates now are focused on New York. The Empire State's primary for both Republicans and Democrats will take place on April 19. Two of Trump's children, Ivanka and Eric, won't vote for their father because they failed to register in time for the primary.
"They were unaware of the rules, and they didn't register in time," Trump told Fox. "Eric and Ivanka, I guess, won't be voting."