Trump's 'Exoneration' Is Inevitable, But His Impeachment Will Be A Stain On His Record Forever, Laurence Tribe Says
As President Donald Trump's impeachment trial gets underway on Tuesday, most Democrats will have already come to terms with the reality that the president will almost certainly be cleared of his alleged crimes.
Charged with abuse of power and obstruction of Congress, Trump is expected to be acquitted by the Republican-led Senate even sooner than previously expected, with Senate Majority Leader Mitch McConnell determined to rush through the proceedings as quickly as possible.
However, while Trump's acquittal may feel "inevitable," Laurence Tribe, the Carl M. Loeb University Professor at the Harvard Law School of Harvard University, told Newsweek on Tuesday, for many voters across the country, the Senate's decision may never feel like a "genuine exoneration" for the president.
Already, the fact that Trump was impeached by the majority-Democrat House on December 18, before he could even complete his first term as president, is a permanent stain on his record, Tribe said. But, the fact that his exoneration will likely come at the hands of a Republican-led Senate, he said, will not be a "badge of honor" for the president.
"This is a trial in name only," Tribe said. "The fact that there will not be enough people in the Senate to remove him is not going to be a badge of honor for him, whereas the impeachment itself, as [House Speaker] Nancy Pelosi said, will be a stain...that he carries."
Indeed, in order to convict Trump of the charges connected to his bid to pressure Ukrainian President Volodymyr Zelenskiy to investigate his 2020 political opponent Joe Biden, lawmakers would require a two-thirds supermajority in the Senate.
That means at least 67 senators would need to vote in favor of convicting Trump, which seems nearly impossible given that there are only 47 Democrats in the Chamber.
For Tribe, the impeachment trial was "rigged" before it even began because Republican senators, including McConnell, have made it clear "from the beginning" that they will defend the president, despite the fact that are "supposed to be impartial."
Voters, he said, will hopefully be able to recognize the role that party politics plays in a process that he said was ultimately flawed.
"I do think the Senate acquittal, which is almost inevitable will not seem to voters to be a genuine exoneration, not only because it won't be a genuine exoneration, but also because it was so obvious that it was rigged from the beginning by the people who were supposed to be impartial," he said.
If and when Trump is exonerated of the charges against him, Tribe said, "it will send a message that if you have a president who has a very powerful and unprincipled ally leading the Senate and if the senator is in the president's own party, then the impeachment process is broken and will not work."
"Therefore it is crucial to have at least a hope of having a Senate that is responsibly ready to check the president if the president goes off the rails," he said.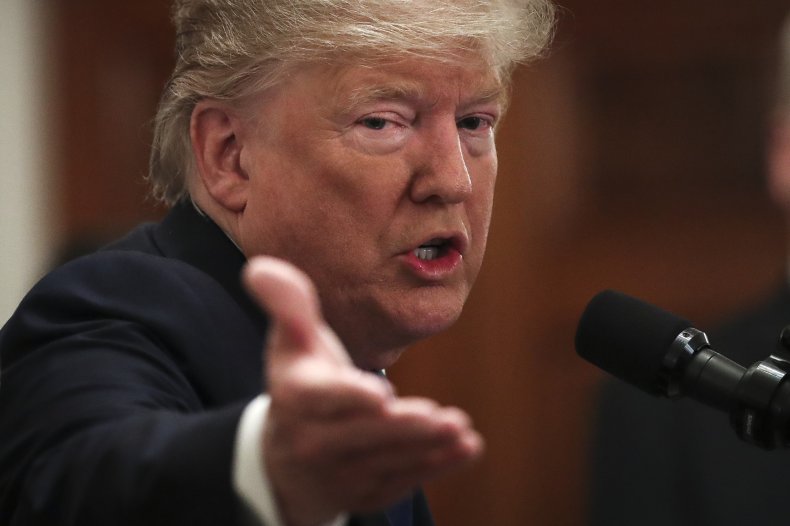 However, as Tribe noted, with party lines becoming increasingly divided, expecting lawmakers to vote without party bias feels like wishful thinking for many.
The only real hope of keeping the government in check, Tribe said, appears to lie with the American people.
"I'm afraid that is very much the message," the scholar said. "That you better not elect a president who is a demagogue wannabe dictator because we don't have a good way of removing the president."
Ultimately, Tribe said, the 2020 election may be the only way that Americans can see Trump removed for the crimes he has been accused of committing.
If Trump is acquitted in the Senate's impeachment hearing, but is removed by the American people, Tribe said, "the message will be that you might be able to get away with murder briefly, but eventually, the American people will remove you."