Donald Trump Wants to Interrupt Prime-Time TV to Address Nation About Border Wall, Government Shutdown
President Donald Trump on Monday afternoon announced he will interrupt prime-time television to address the border, as a partial government shutdown continues.
"I am pleased to inform you that I will Address the Nation on the Humanitarian and National Security crisis on our Southern Border," Trump tweeted. "Tuesday night at 9:00 P.M. Eastern."
Trump's tweet came shortly after The New York Times reported that the White House had requested prime-time television slots on Tuesday night for Trump to make an Oval Office address on the border wall and government shutdown. A person knowledgeable with the request told the Times that the White House wanted to interrupt programming during prime time.
It was not immediately clear whether all the major TV networks had agreed to the White House's request to hand over a section of their prime-time schedule. The White House did not immediately reply to a request for comment from Newsweek on Monday afternoon.
CNN Reliable Sources anchor and the network's chief media correspondent Brian Stelter, who reached out to ABC, CBS, NBC and Fox News to inquire if they will broadcast Trump's address during prime time Tuesday, tweeted that a network source told him: "Time has been requested tomorrow night for 9p. Networks are deliberating."
Stelter noted that TV networks do not automatically agree to a president's request for airtime.
Former White House communications director Joe Lockhart on Twitter advised TV networks to "demand to see the text in advance and if it is not truthful either don't air it or fact check it live on lower third. And cut away if he goes off text and starts lying."
White House Press Secretary Sarah Huckabee Sanders did not mention the reported request, but in a tweet late morning Monday revealed Trump's plans to visit the border with Mexico on Thursday. The partial government shutdown is on its 17th day.
"President @realDonaldTrump will travel to the Southern border on Thursday to meet with those on the frontlines of the national security and humanitarian crisis," Sanders tweeted. "More details will be announced soon."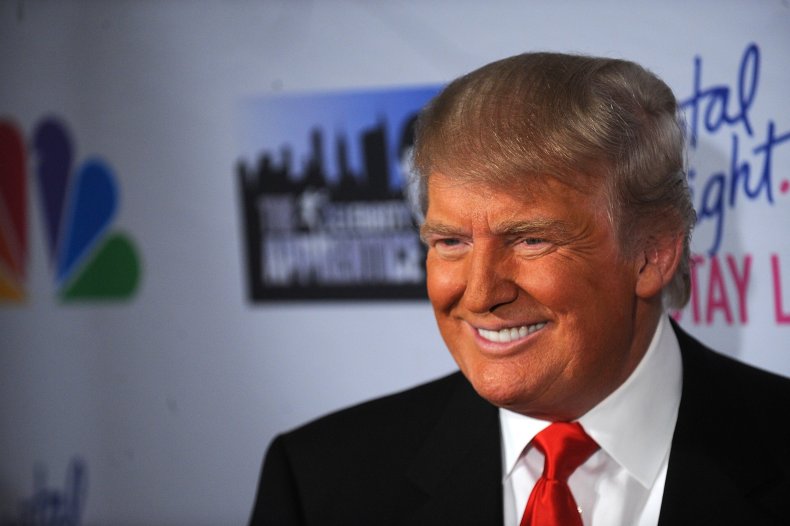 Trump has not backed down from his demand for more than $5 billion in funding for the border wall. The shutdown of some government agencies may continue for a while as neither side appears willing to compromise. Democrats say they will provide funds for border security but not a wall, and the new Speaker of the House, Democrat Nancy Pelosi, stated that Trump is "not going to get a wall."
If the White House and Congress do not strike a deal by this week's end and the government shutdown continues on Saturday, it will become the lengthiest shutdown in United States history. The longest shutdown on record began in December 1995 and stretched for 21 days.