Donald Trump Once Called Africa a 'Shithole,' Now Says 'It's the Most Beautiful Part of the World, in Many Ways'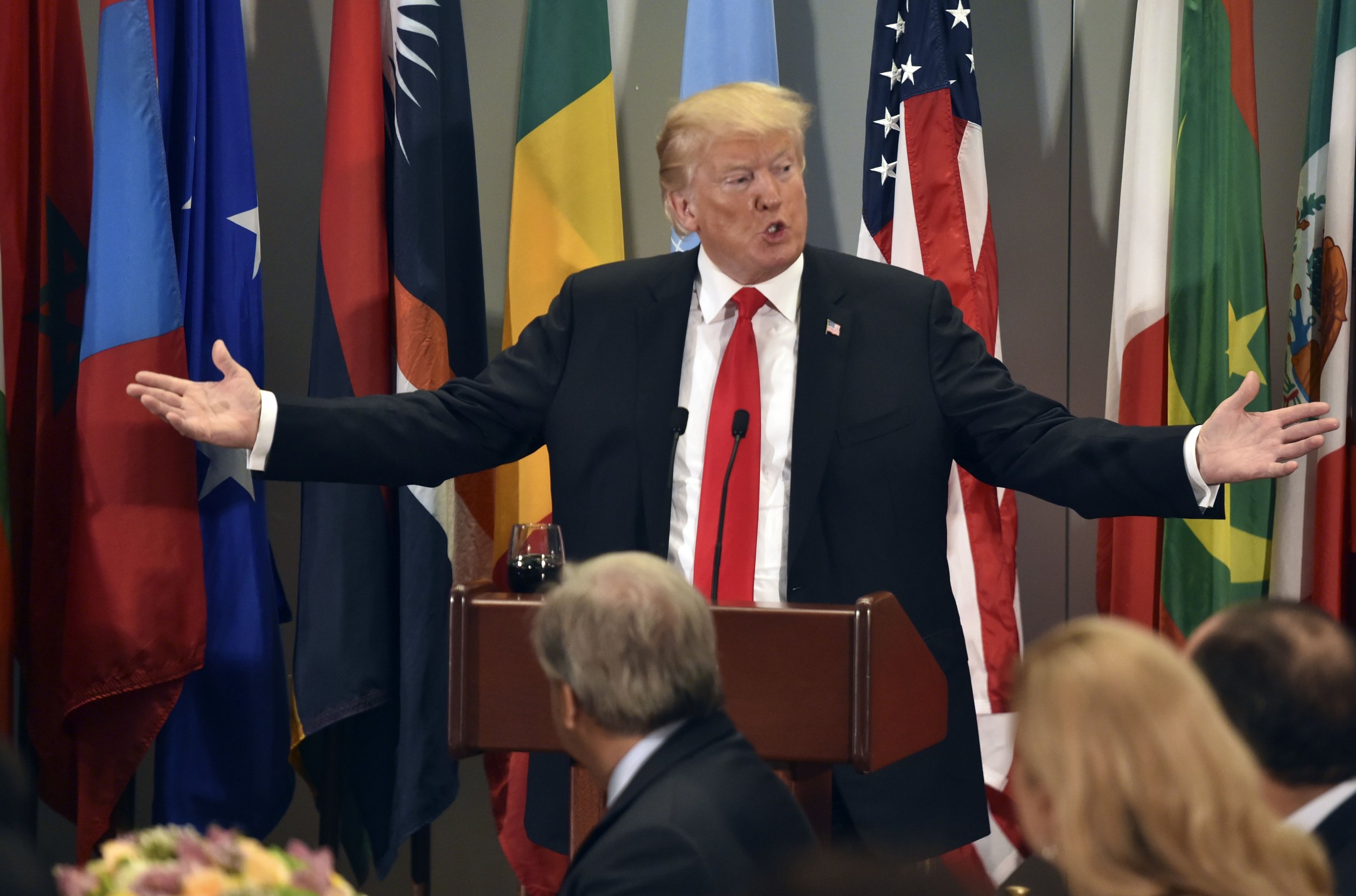 President Donald Trump sang a very different tune about Africa on Wednesday than the one he reportedly uttered in an immigration meeting earlier this year. Ahead of an announcement from first lady Melania Trump about her upcoming trip to Africa next month, Trump heaped praise on the continent.
"She's making a big trip to Africa," Trump said as he arrived at the United Nations. "We both love Africa. Africa is so beautiful, the most beautiful part of the world, in many ways."
Those comments represented a major departure from what he was reported to have said in private in January. During a meeting on immigration with lawmakers in the Oval Office, Trump questioned why protections were being given to people from Haiti, El Salvador and African countries.
"Why are we having all these people from shithole countries come here?" Trump asked, The Washington Post reported, based on the accounts of several people briefed on the meeting. Trump is said to have followed up that comment by asking why the United States couldn't take more people in from countries like Norway and Asian nations, as they contribute more economically.
Trump's reported comments were unsurprisingly met with fierce criticism in Africa.
"I am shocked by President Trump's comments on Haiti and Africa," Senegal President Macky Sall wrote on Twitter. "I reject them and condemn them vigorously. Africa and black people deserve the respect and consideration of all."
Ghana's President Nana Akufo-Addo also weighed in.
"We are certainly not a 'shithole country,'" he wrote. "We will not accept such insults, even from the leader of a friendly country, no matter how powerful."
The government of Botswana, meanwhile, called Trump's reported remark "highly irresponsible, reprehensible and racist."
But the comment was not the only offensive remark Trump is reported to have made about Africa. Last June, Trump said that once immigrants from Nigeria had seen the U.S., they would never "go back to their huts" in Africa, The New York Times reported.