Donald Trump Says He Can Woo Black Voters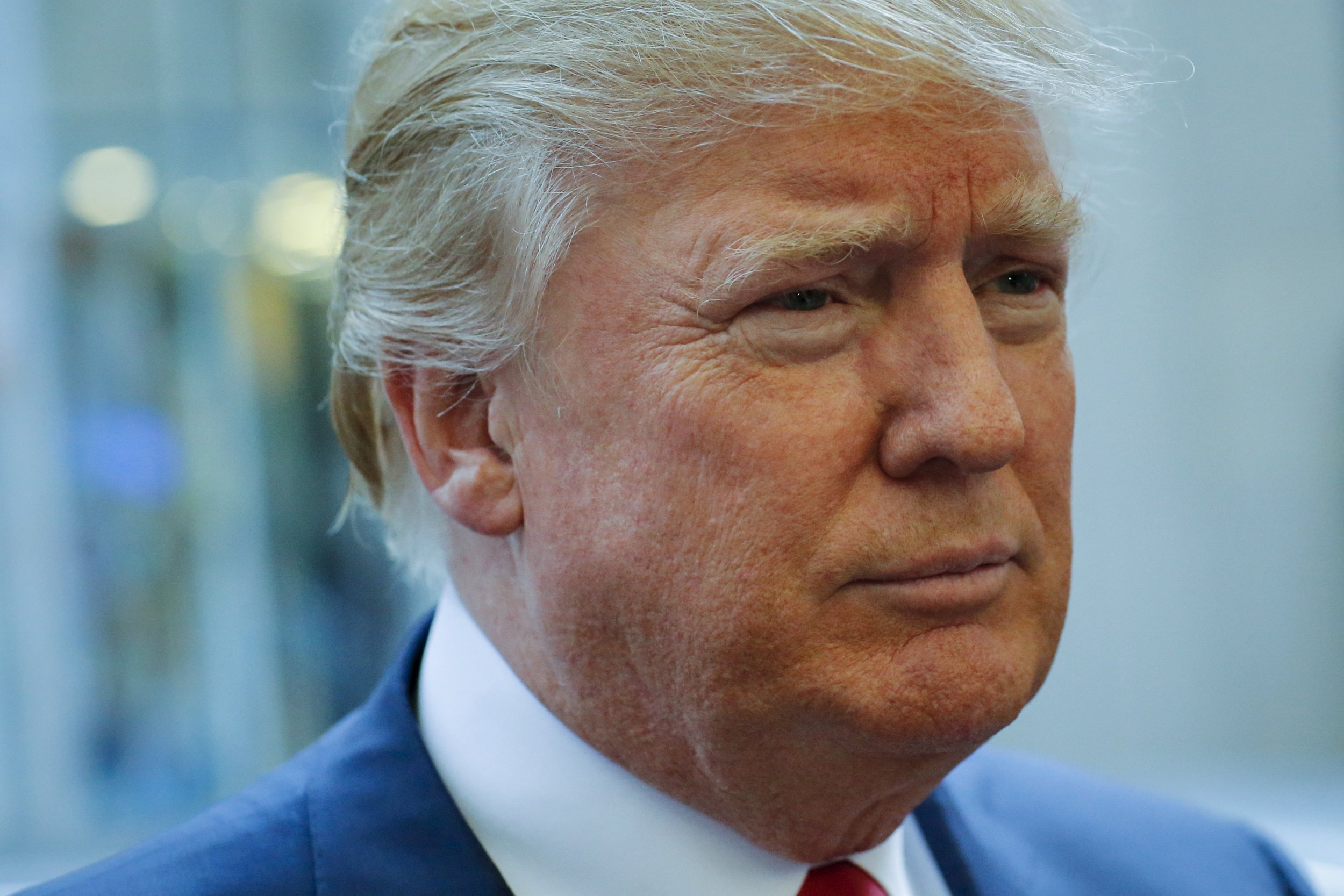 Republican presidential candidate Donald Trump, who has been criticized by his rivals over his comments about minority groups, said on Wednesday he is the rare Republican who could win a sizable portion of the black vote.
Trump, the Republican front-runner, spoke in South Carolina at a meeting of the Greater Charleston Business Alliance, which supports minority businesses and is affiliated with the South Carolina African American Chamber of Commerce.
He cited a recent poll from the firm SurveyUSA that showed him getting support from 25 percent of black respondents in a match-up against Democratic front-runner Hillary Clinton. Trump said that shows he could win the general election.
"Generally, Republicans do not do well with African-Americans," Trump said.
"I have a lot of friends, African-Americans in New York, they say, 'You're going to get most of the vote.' I was actually disappointed with the 25 percent," he said.
Other polls do not show Trump with as much support from black voters. In a Quinnipiac University poll released in August, Trump got only 3 percent of black support in a match-up against Clinton.
Republican presidential candidates in recent general elections have won only a tiny portion of the black vote. George W. Bush won 11 percent of black voters in 2004. Mitt Romney received about 6 percent in 2012 against President Barack Obama, the country's first black president.
The polls involving Trump come more than a year before the November 2016 election and before any state holds a nominating contest.
Still, of the 15 Republican presidential candidates, Trump did best among black Republicans and independents in a recent Reuters/Ipsos poll.
The real estate mogul is pushing back against critics who say his tough talk turns off minority voters. He has infuriated Hispanic groups with harsh words on illegal immigration, which rival Republican Marco Rubio called "offensive."
Trump more recently was criticized for not reprimanding a man at a campaign event in New Hampshire who disparaged Muslims. South Carolina's senior U.S. senator, Lindsey Graham, another presidential candidate, said Trump should apologize.
North Charleston, where Trump spoke Wednesday, saw protests this year after a white policeman shot a black man who ran away after a traffic stop.
South Carolina is one of the first U.S. states to hold a nominating contest in the long primary process. Trump will speak later on Wednesday at an event in Columbia, the state capital, hosted by South Carolina's Republican U.S. Senator Tim Scott.
John Gethers, of Columbia, said after the speech that Trump did not give ideas for creating minority business opportunities, but he said no candidate has addressed the issue.
The business group will meet with another hopeful, Ohio Governor John Kasich, later this week.