Donald Trump Again Backs Stefanik for GOP Chair but Rival Chip Roy Has More Conservative Record
Former President Donald Trump reiterated his endorsement of Rep. Elise Stefanik (R-N.Y.) to replace Rep. Liz Cheney (R-Wyo.) as House GOP Conference chair after the more conservative Rep. Chip Roy (R-Texas) announced his candidacy on Thursday.
Trump insisted that Roy had "not done a great job" in Congress and was likely to be "primaried" in the 2022 midterm elections. The former president cheered on Cheney's removal on Wednesday after denouncing her following her vote to impeach him for inciting the January 6 insurrection at the Capitol.
Roy did not vote to impeach Trump. However, he also did not stand in the way of President Joe Biden being fully certified the 2020 election winner despite Trump's baseless claims of massive election fraud, unlike Stefanik.
"Can't imagine Republican House Members would go with Chip Roy—he has not done a great job, and will probably be successfully primaried in his own district," Trump wrote in a blog post. "I support Elise, by far, over Chip!"
Trump offered his "COMPLETE and TOTAL endorsement for GOP Conference Chair" for Stefanik to take over for Cheney last week. On Monday he said that Republicans had a "massive opportunity to upgrade" from "warmonger Liz Cheney to gifted communicator Elise Stefanik," while touting Stefanik's record and an A+ rating from the National Rifle Association.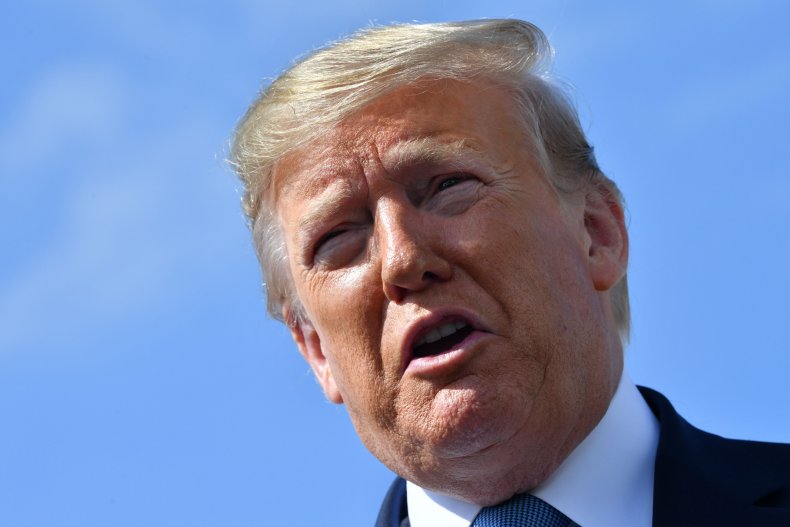 Roy is a member of the House Freedom Caucus, a group whose members are generally considered to be more conservative than the rest of their Republican colleagues. Roy voted in line with Trump's position during 89.5 percent of the votes held during the former president's time in the White House, according to FiveThirtyEight. Stefanik voted in line with Trump only 77.7 percent of the time. The American Conservative Union gave Roy an 89 percent rating for 2020, while Stefanik had a 57 percent rating.
Conservative critics of Stefanik have argued that her voting record is too moderate, regardless of her current reputation as a Trump loyalist and support from the former president. Stefanik did oppose Trump in the past, voting against his signature tax cuts in 2017 and criticizing him as he ran for president the year before.
Roy blasted the idea that Stefanik would quickly replace Cheney in a memo on Tuesday, calling it a rush to "coronate a spokesperson whose voting record embodies much of what led to the 2018 ass-kicking we received by the Democrats."
The conservative group FreedomWorks, which gives Roy a lifetime rating of 100 percent compared to 83 percent for Stefanik, endorsed Roy for the leadership role shortly after his candidacy was announced.
"We are pleased to hear that Rep. Chip Roy will be nominated for Chairman of the House Republican Conference," FreedomWorks President Adam Brandon said in a statement. "Rep. Roy has a lifetime 100% voting record on our scorecard. He has demonstrated that Republicans can legislate based on conservative principles and also get elected in competitive districts."
Newsweek reached out to Roy's office for comment.