Trump: Running Against Biden in 2020 Is My Dream—Obama Took Him out of the Garbage
President Donald Trump suggested his dream opponent for the 2020 presidential election would be former vice president Joe Biden, because "Biden by himself could never do anything."
In an interview with CBS News, the president discussed who he'd like to run against at the next election, saying he'd take on any Democratic candidate under discussion but that Biden would be his preferred choice.
"Well, I dream, I dream about Biden. That's a dream. Look, Joe Biden ran three times. He never got more than 1 percent and President Obama took him out of the garbage heap, and everybody was shocked that he did," Trump told host Jeff Glor.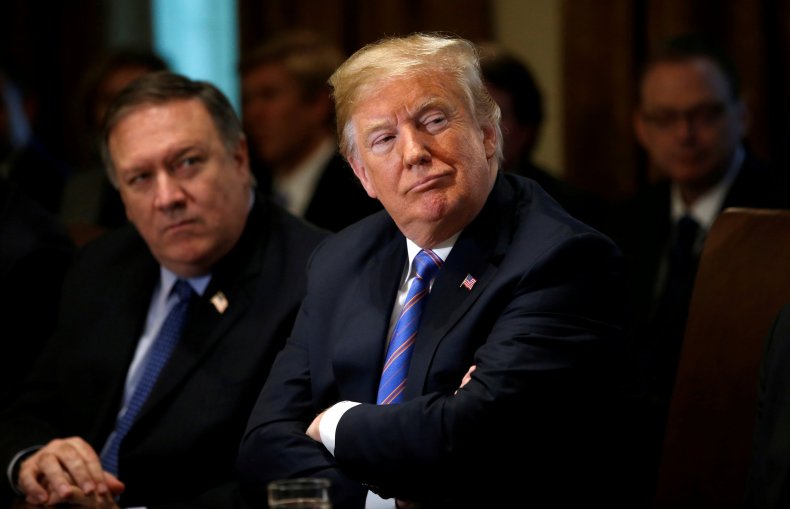 "I'd love to have it be Biden. I think I'd like to have any one of those people that we're talking about…You know, there's probably – the group of seven or eight right now. I'd really like to – I'd like to run against any one of them, but Biden never by himself could never do anything. President Obama took him, made him vice president and he was fine," he added.
Trump's dismissive comments come as Biden has commented that he will make a decision over whether or not to run for president by January 2019.
Speaking at a forum in Colombia, Biden said he would have "to make up my mind and I have to do it by January," The Independent reported, reiterating previous comments he made in an MSNBC interview in April.
"I've been honest about this," Biden told MSNBC host Rev. Al Sharpton when he was asked about a 2020 bid.
"If the Lord almighty, Al, came down and said, 'the nomination is yours now, you have to accept it now,' I would not," he added.
But pushed on whether this would be the case at a later date, Biden said he had a lot to think about, explaining he would need to make a decision by the end of the year.
And he added that decision would be largely to do with whether he believed he had the numbers to beat incumbent President Trump.
"I got to walk away knowing . . . there's somebody who can do it and can win, because we've got to win – we've got to win in 2020," Biden explained.
"And, but for me, Rev, it's selfish, but it's about putting my family back together," he added.