Alex Salmond Warns PM Theresa May to Beware President Trump's Grudges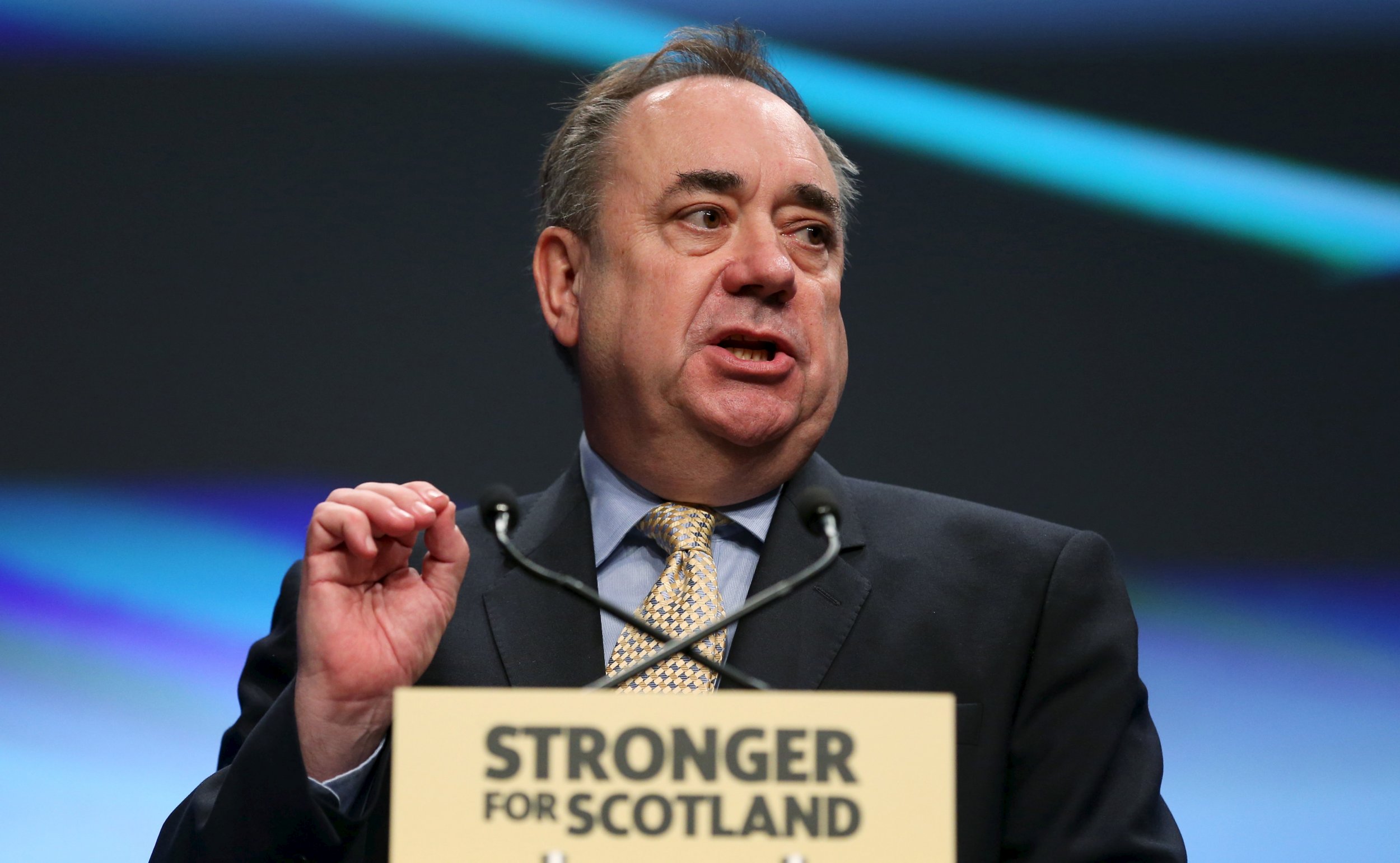 Scotland's former first minister Alex Salmond has said that Britain should not "underestimate" President Donald Trump's ability to hold a grievance as the country prepares to negotiate a trade deal with him.
Salmond, who led Scotland from 2007 to 2014 and dealt with Trump on issues relating to his golf courses in the country, said during a parliamentary debate on the U.S. president's upcoming state visit to the U.K. that it would "seriously underrate the man's intelligence" to think he had forgotten negative comments made about him by the British government in the past.
Prime Minister Theresa May, who became the first foreign leader to meet Trump after his inauguration and has expressed her hope that Britain can deal with him on trade and security, said during the presidential campaign that Trump's proposed Muslim ban was "divisive, unhelpful and wrong."
Boris Johnson, then the mayor of London and now the foreign secretary, said in 2015 that "the only reason I wouldn't go to some parts of New York is the real risk of meeting Donald Trump."
Salmond warned that Trump was unlikely to have forgotten such statements, and that "it is not difficult to tell the difference between a ray of sunshine and Donald Trump with a grievance."
Letters obtained by The Huffington Post last year sent from Trump to Salmond showed a series of strongly worded missives in which Trump urged Salmond not to allow the construction of wind farms near his Aberdeenshire golf course.
But elsewhere in the debate Julian Lewis, a Conservative MP and the chair of the defense select committee, argued that a close relationship with Trump's administration was to be encouraged if it might help strengthen NATO.
He said if May could influence Trump and ensure he keeps up his backing for the alliance, which he called "obsolete" during the presidential campaign, that would be invaluable for global security.
And, Lewis said, Trump's main criticism of Nato since his inauguration has been to call on its European members to meet the 2 percent of GDP on defense spending guidelines for member states.
That's a criticism Lewis shared, he said. "If Donald Trump's threat is the only way to get [NATO members] to pay up, then Donald Trump, ironically, may end up being the savior of NATO, not its nemesis," Lewis added.