Trump: Amazon Uses 'Post Office Scam,' Washington Post Should Register As Lobbyist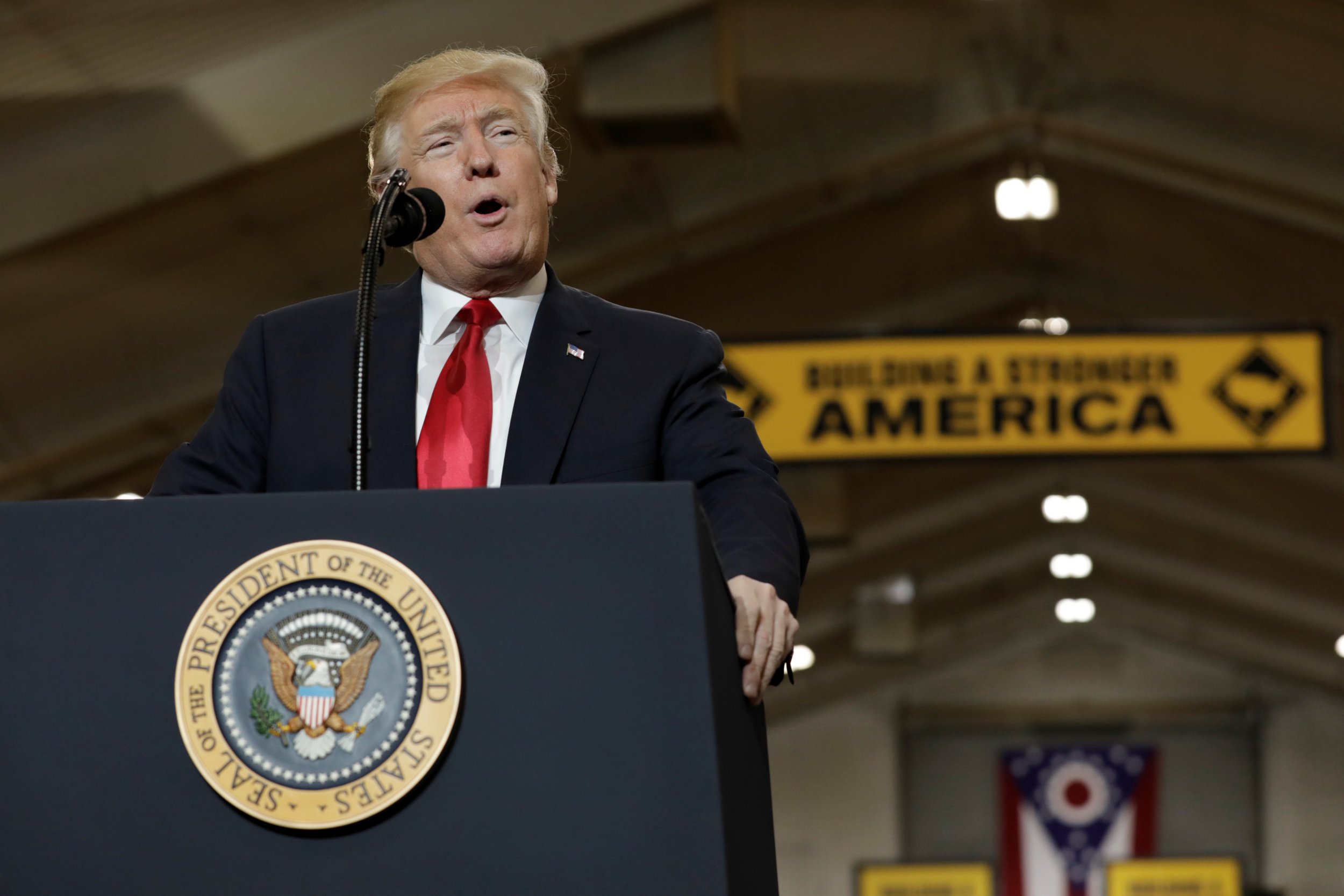 President Donald Trump claimed the Washington Post was a "lobbyist" for Amazon in a pair of tweets on Saturday.
Trump claimed the U.S. Post Office was losing $1.50 on each package it delivers from Amazon, then proceeded to slam the Washington Post by saying it was a "lobbyist" for the company. He then demanded that Amazon "must pay real costs (and taxes) now!"
"While we are on the subject, it is reported that the U.S. Post Office will lose $1.50 on average for each package it delivers for Amazon. That amounts to Billions of Dollars," The Failing N.Y. Times reports that "the size of the company's lobbying staff has ballooned," Trump tweeted.
"And that….does not include the Fake Washington Post, which is used as a "lobbyist" and should so REGISTER. If the P.O. "increased its parcel rates, Amazon's shipping costs would rise by $2.6 Billion." This Post Office scam must stop. Amazon must pay real costs (and taxes) now!" Trump continued.
Amazon CEO Jeff Bezos also owns The Washington Post, but are completely separate entities.
This is not the first time Trump has brought up concerns about Amazon's tax rate. Trump attacked the company on Thursday and said he had addressed his problems with Amazon "long before the Election."
"Unlike others, they pay little or no taxes to state & local governments, use our Postal System as their Delivery Boy (causing tremendous loss to the U.S.), and are putting many thousands of retailers out of business!" Trump tweeted earlier this week.
Trump has also slammed the United States Post Office in the past. In December, Trump questioned why the USPS was not charging Amazon more money to deliver its packages on Twitter. In a statement to Fortune in 2017, Amazon said that the "contracts with the USPS are profitable."