Donald Trump Is 'Like a Velociraptor: If You Don't Show Him Deference He Kills You,' Says Former Ambassador
John Feeley, the former United States ambassador to Panama who retired from the post in March, hit out at the man he until recently served: President Donald Trump. In an interview with The New Yorker published Monday, Feeley expanded on the criticisms he directed at the president shortly following his exit in an op-ed for The Washington Post titled "Why I Could No Longer Serve This President."
"He's like a velociraptor," Feeley told The New Yorker. "He has to be boss, and if you don't show him deference he kills you."
In resigning, Feeley cited Trump's travel ban, his push to build a wall on the U.S.-Mexico border and the president's response to deadly violence at a white nationalist rally in Charlottesville, Virginia, as motivating factors.
Feeley said that in his first meeting with Trump, in June 2017, the president asked him: "So tell me—what do we get from Panama? What's in it for us?"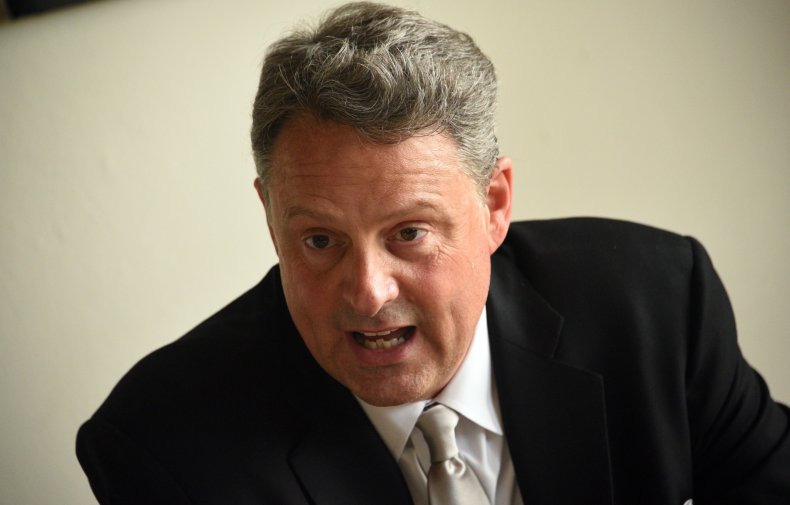 The ambassador, who was nominated by former President Barack Obama, then outlined the benefits of the U.S.'s relationship with Panama, including counter-narcotics work. Trump was then said to have responded by saying "who knew?" before moving on to extoll the virtues of the Trump International Hotel and Tower in Panama City.
"How about the hotel?" Trump was reported to have said. "We still have the tallest building on the skyline down there?"
Feeley specifically criticized the Trump administration's policies in Latin America, including rolling back the easing of relations with Cuba.
"The rhetoric has had a chilling effect," Feeley said. "Latins believe that Trump and his senior officials have no real interest in the region, beyond baiting Mexico and tightening the screws on Cuba and Venezuela."
He added: "We have all these ties that bind us: proximity, commerce, shared Judeo-Christian values. But right now, it feels like a market adjustment gone south."