Donald Trump and Ben Carson Are Neck and Neck in New Poll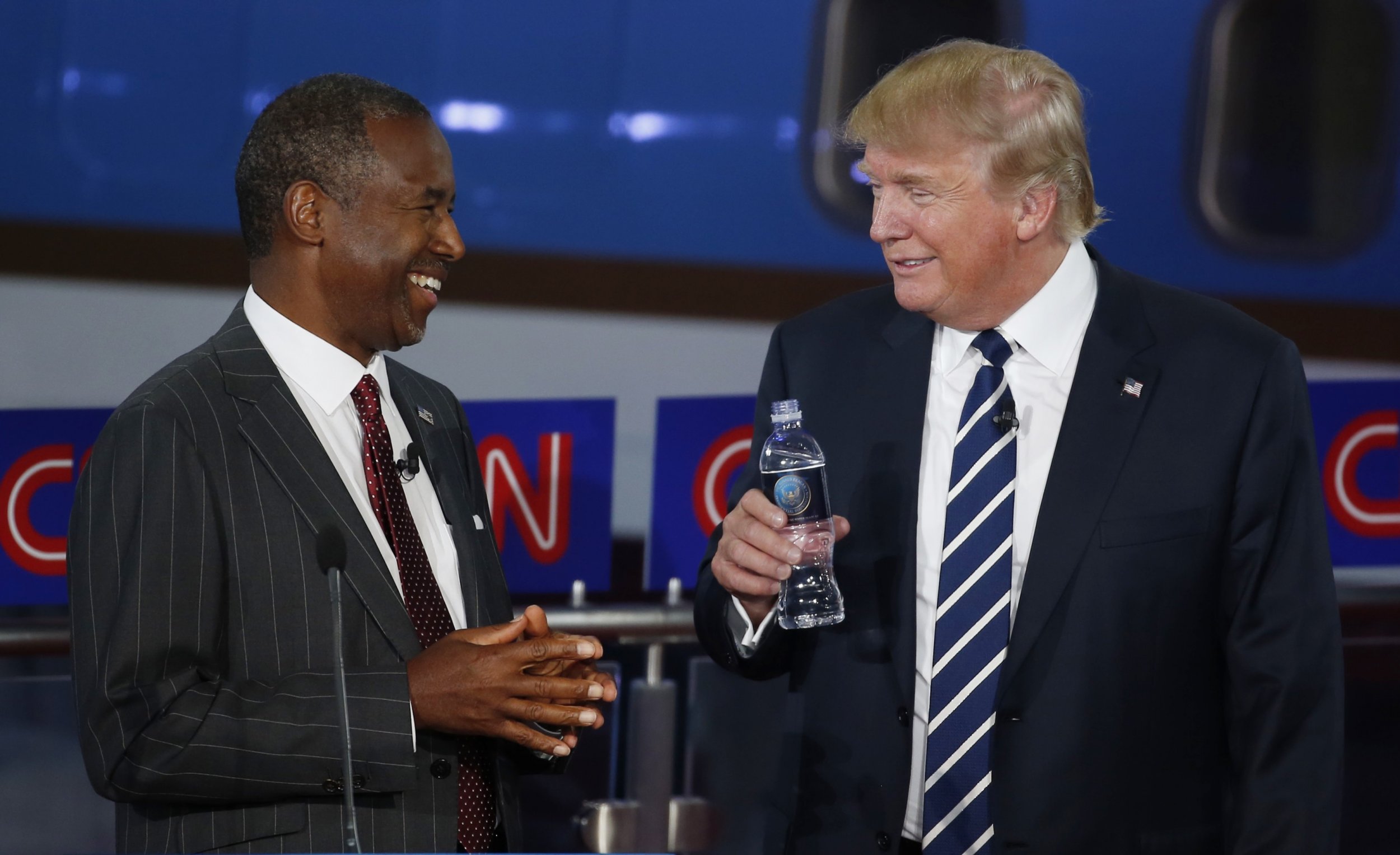 Presidential candidates Donald Trump and Ben Carson are practically tied in the race for the Republican nomination, and other contenders have also gained momentum, a new poll found.
The real estate billionaire Trump has 21 percent of support from Republican primary voters, followed by the retired neurosurgeon Carson in second with 20 percent, according to the NBC News/Wall Street Journal poll released on Monday. Former businesswoman Carly Fiorina and U.S. Senator Marco Rubio are tied for third place, with 11 percent of support.
In the last NBC/WSJ poll in July, Trump was in first place with 19 percent, followed by Wisconsin Governor Scott Walker, who dropped out of the race last week, at 15 percent. Former Florida Governor Jeb Bush was in third place at 14 percent, Carson in fourth at 10 percent and Rubio in fifth at 5 percent. Fiorina didn't rank in the poll.
On the Democratic side, former Secretary of State Hillary Clinton is losing ground to U.S. Senator Bernie Sanders of Vermont. Forty-two percent of primary voters said Clinton is their first choice, while Sanders is in second place at 35 percent and Vice President Joe Biden is third at 17 percent. Biden has not yet declared his intention to run, saying he is weighing his decision.
When Biden is considered as a hypothetical candidate, Clinton leads Sanders by 7 percent. When Biden isn't listed in the poll, Clinton leads by 15 points. In the July NBC/WSJ poll, Clinton had a 34-point lead over Sanders.
The most recent poll was conducted September 20-24 among 256 Democratic voters and 230 Republican voters. The margin of error was between plus or minus 6.1 and 6.5 percentage points.