Donald Trump and Ben Carson Receive Secret Service Code Names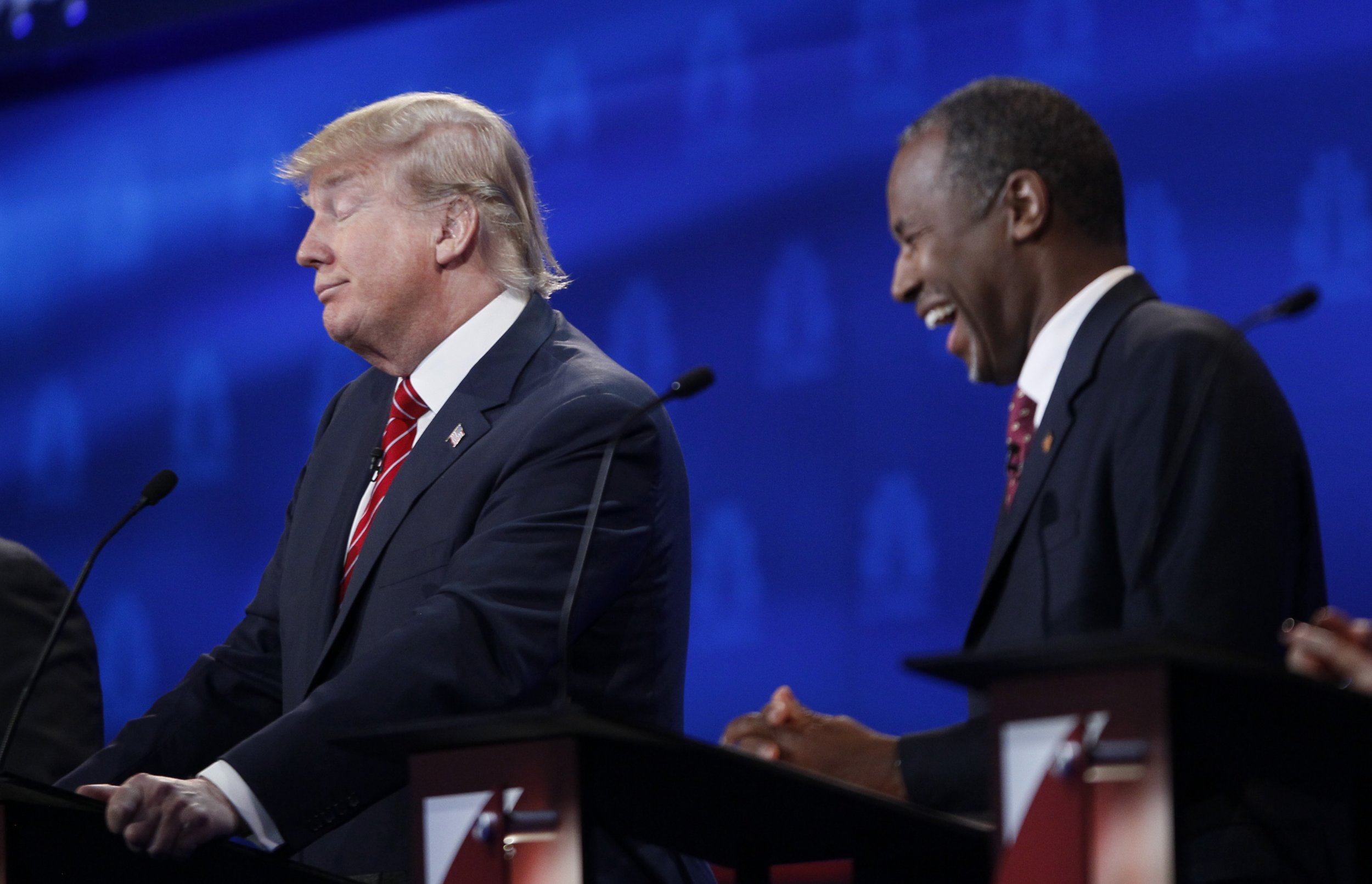 Updated | The Secret Service will begin protecting Republican presidential hopefuls Donald Trump and Ben Carson starting at 8 a.m. on Wednesday, Fox News reports. Both current GOP front-runners speculated during a September Republican debate that their secret code names might be "Humble" and "One Nation" respectively—neither were correct.
Trump's code name is expected to be "Mogul," a nod to his massive business empire, while Carson's will reportedly be "Eli," which may be a biblical reference, according to Fox News. Unnamed officials stressed to Fox that the code names will not be final until Wednesday at 8 a.m.
Both Carson and Trump had requested Secret Service protection, a Department of Homeland Security (DHS) spokeswoman told CNN in October. Such requests are reviewed by Homeland Security Secretary Jeh Johnson and a panel of both Democratic and Republican members of Congress. Secret Service protection is paid for by taxpayers.
The DHS did not respond to Newsweek's request for comment.
"I don't feel the need for it, quite frankly. But the Secret Service thinks that I need it," Carson said during an October campaign stop in Austin, Texas, according to CNN. "So, you know, it is what it is."
In October, Trump speculated that partisan politics were behind the delay of his protection. "I want to put them on notice because they should have a liability," Trump told The Hill. "Personally, I think if Obama were doing as well as me he would've had Secret Service [earlier]. I have by far the biggest crowds."
President Obama began receiving Secret Service protection on May 3, 2007, The Hill reports, which law enforcement officials admitted at the time was unusually early in the presidential election cycle. Democratic front-runner Hillary Clinton, as a former first lady, has had Secret Service protection for years.
Updated to include additional information about Trump and Carson's Secret Service code names.