Donald Trump and Hillary Clinton's First Presidential Debate: What You Need to Know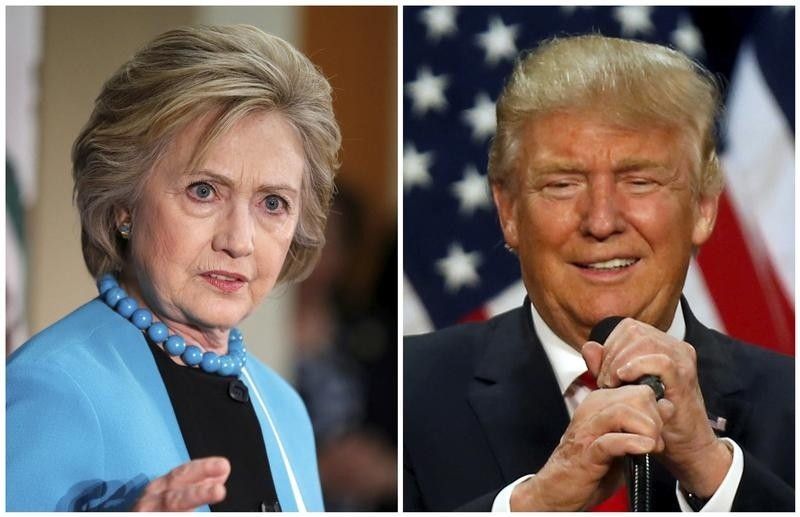 While Donald Trump and Hillary Clinton have exchanged many words while on the campaign trail, on Monday night they will take the stage for their first face-to-face encounter of the 2016 election season, at Hofstra University in Hempstead, New York.
Each candidate has been preparing for this night for weeks, but with differing strategies. While Democrat Clinton has studied briefing books and rehearsed her presentation, Republican Trump has preferred not to devote much time to reading the books his staff prepared for him. Earlier this year some thought Trump might even boycott the debates after he began questioning whether it was fair that they were to be held during NFL games. (Trump did boycott a primary debate in Iowa earlier this year, and instead held a simultaneous fundraiser for veterans.) The Atlanta Falcons and New Orleans Saints begin play just 20 minutes before the start of Monday's event.
Monday's forum is the first of three presidential debates this election season. Each event will run from 9 p.m. to 10:30 p.m. Eastern time without commercial breaks.
NBC News's Lester Holt, host of the network's hallmark nightly news program, will moderate the first debate. Every major network and cable news network will carry a live broadcast of the debate, and online streams will be available on NBCNews.com and NBC's YouTube channel. Facebook and ABC News, as well as Twitter and Bloomberg Media, also have partnered to live-stream the event.
General election debates between and among the leading presidential candidates aren't necessarily a requirement of campaigns. But the forums are seen to have the potential to decide a challenger's future. There have been some predictions in the media that the debate could draw around 100 million viewers, an audience comparable to that for the NFL's Super Bowl, the country's most watched TV event of the year.
The format for Monday calls for six 15-minute time segments. Two 15-minute segments will focus on each of the three topics Holt chose for the debate: America's direction, achieving prosperity and securing the U.S. Clinton and Trump will have two minutes each to respond to Holt's questions.
The Commission on Presidential Debates, a nonpartisan organization that has sponsored general election debates since 1988, set criteria for which candidates are allowed to participate in each event, including the requirement that the contenders reach an average of 15 percent in national polls to land a spot on stage. Libertarian candidate Gary Johnson and Green Party contender Jill Stein joined Clinton and Trump in achieving two of the three debate criterion, according to the CPD, but neither reached the polling requirements for the first debate.
Holt's colleague, the Today Show's Matt Lauer, earlier this month interviewed Clinton and Trump during a prime time town hall-style event. He received widespread criticism, including accusations of unfairness to sexism. He devoted much of his 30 minutes with Clinton to questioning her about the use of a personal email account while serving as secretary of state in the Obama administration. When Trump took the stage, he refused to answer several of Lauer's questions directly, but Lauer didn't challenge Trump even when the presidential hopeful said, "I was totally against the war in Iraq." (Trump initially said he supported the war.)
The other presidential debates will take place on October 9 at Washington University in St. Louis, and on October 19 at the University of Nevada in Las Vegas. There also will be a vice presidential debate, between Democrat Tim Kaine and Republican Mike Pence, on October 4 at Longwood University in Farmville, Virginia. A different news network will host each event.