Trump And Sessions: New Chief Of Staff John Kelly Assures Attorney General His Job Is Safe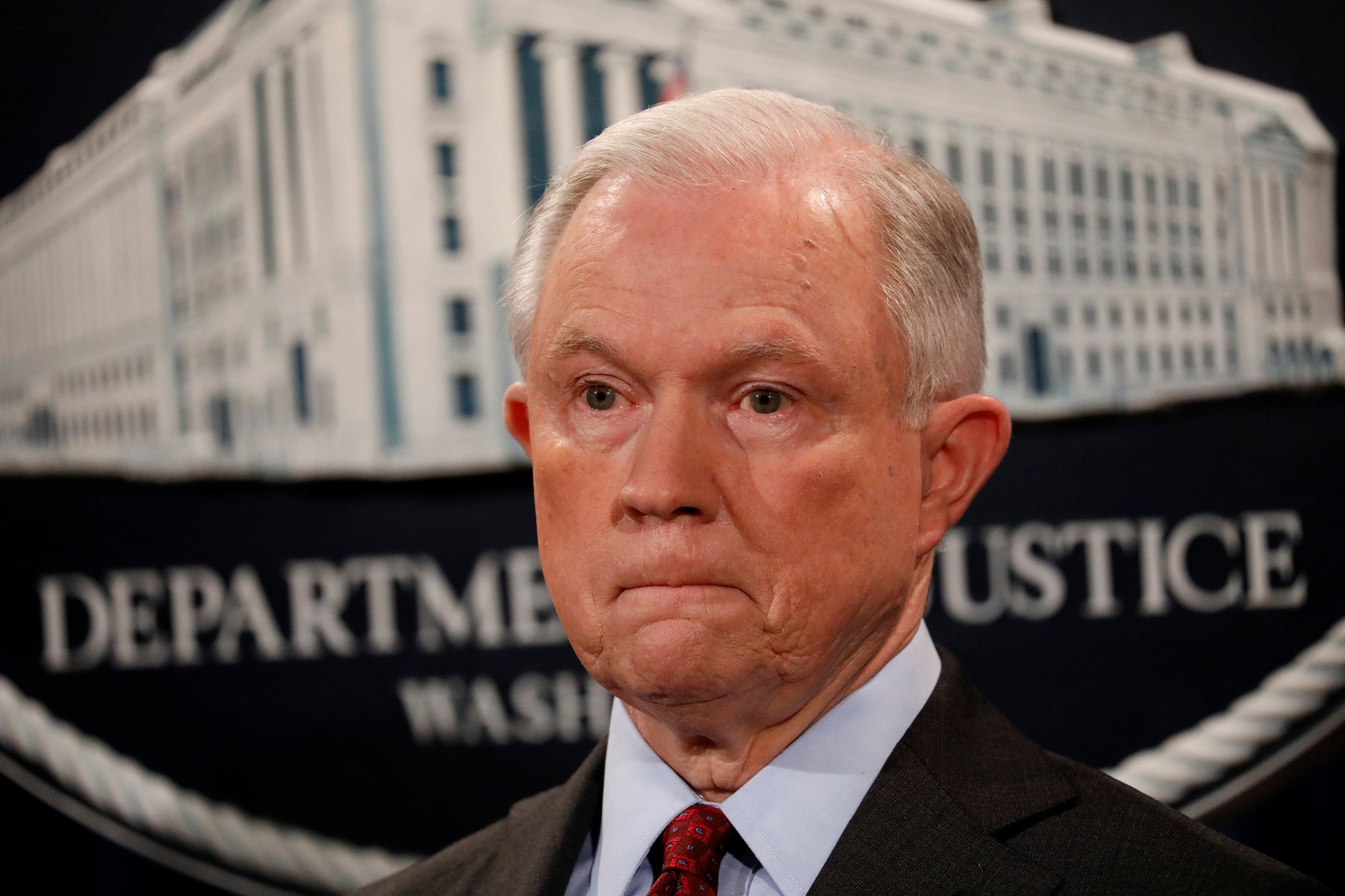 The White House's new chief of staff has called Attorney General Jeff Sessions to assure him that his job is safe, marking a shift in tone after weeks of criticism from President Trump and ex-communications director Anthony Scaramucci.
John Kelly, who Trump named as his next chief of staff last Thursday, called Sessions to tell him that while Trump had been annoyed with his handling of the investigation into collusion between the Trump campaign and the Russian state, there had been "kind of a thaw" in relations, Reuters reported.
Republican Senators have rallied to Sessions' defense. Senator Lindsey Graham has said there would be "hell to pay" if Sessions was pushed out, while Senator Chuck Grassley, who serves as chairman of the Judiciary Committee, has said he would not sanction hearings to confirm any replacement for Sessions.
Trump described Sessions in a tweet last week as "very weak," and told the Wall Street Journal he was "very disappointed" with the attorney general. Meanwhile Scaramucci, who abruptly left his job after 10 days this week, told a reporter at a briefing that there was a high level of "tension" between Trump and Sessions, and that Trump "probably" wanted Sessions gone.
If confirmed, the call will bring an end to months of hostility between Sessions and the White House.
In March, Sessions stepped back from the Justice Department's investigation into Russian interference in the 2016 election after it emerged that he held two meetings with the Russian ambassador during 2016 that he had not disclosed. At the time, Sessions was working with the Trump campaign, but he has denied that he discussed campaign-related matters with the ambassador.
The move reportedly sparked anger from Trump, who has described the various probes into his campaign's alleged ties to Russia as a "witch hunt."