Donald Trump and Rising Hate Crime Numbers: Is He Responsible?
The number of racist attacks and other hate crimes in California has increased for the third year running—and some experts are blaming President Donald Trump's rhetoric for helping fuel the surge.
According to the annual report by the state's Department of Justice released Monday, hate crimes in the state rose 17.4 percent from 2016 to 2017.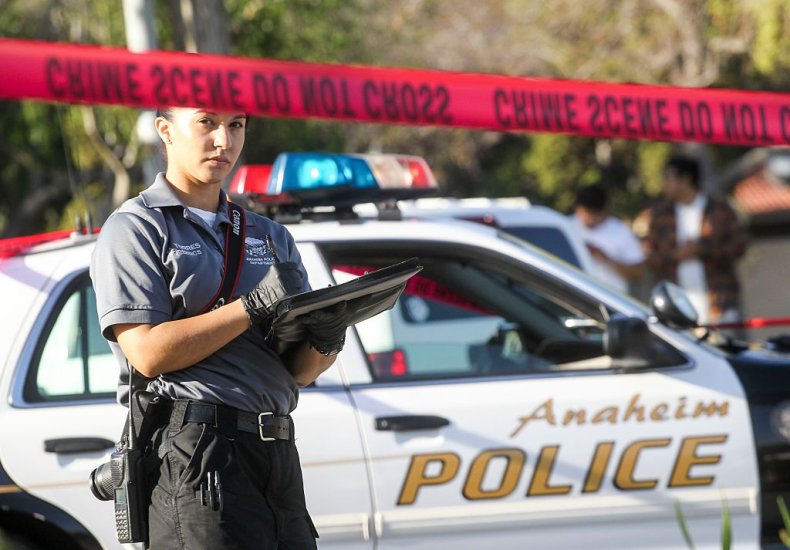 It is the third consecutive year hate crimes in the state have increased by double digits, after declining for six years. Taken across the three-year period, hate crimes have increased by 44 percent.
Hate crimes increased in each category: race, religion and sexual orientation.
According to the report, African-Americans were the most frequent target of hate crimes, with 27.6 percent of all offenses against the group. Gay men were the victims of 15.7 percent of crimes.
The figures also show a surge in hate crime against Latinos, with a 51 percent increase from 2016.
Hate crimes based on religion also increased, with anti-Semitic crimes up 26.8 percent, while crimes against Muslims were up by 24.3 percent.
The Reverand Amos Brown, president of the San Francisco branch of the NAACP, said President Donald Trump's incendiary rhetoric about immigrants and developing world countries was behind the surge.
"This president has emboldened those who are perpetrators of hate with his rhetoric, his vulgarity and with his outright abusive language attacking people from Caribbean Islands and from Africa," he told the San Francisco Chronicle. "It begins at the top."
A county prosecutor also pointed to the president's rhetoric as a factor.
"Right around when the administration changed, we noticed an uptick at local, statewide and national levels of people reporting that they were victims of hate-related speech, and hate crimes," Teresa Drenick, deputy district attorney for Alameda County, told The Mercury News.
Experts also pointed to the increased presence of extreme right-wing hate groups in the state as a factor in the surge.
"I think people, particularly with bigots, they are now more emboldened and we are seeing this across a spectrum of data points," Brian Levin, director of the Center for the Study of Hate and Extremism at Cal State San Bernardino, told the LA Times. "[That's clear] if you look at bigoted social media posts, if you look at the number of white nationalist rallies across the nation and in California."
Hate crimes are also increasing nationally, with a 4.6 increase in the number of offenses recorded from 2015 to 2016, according to the FBI's Uniform Crime Report.