Donald Trump and Trump Jr. Carry Out Father Son Attack On The Media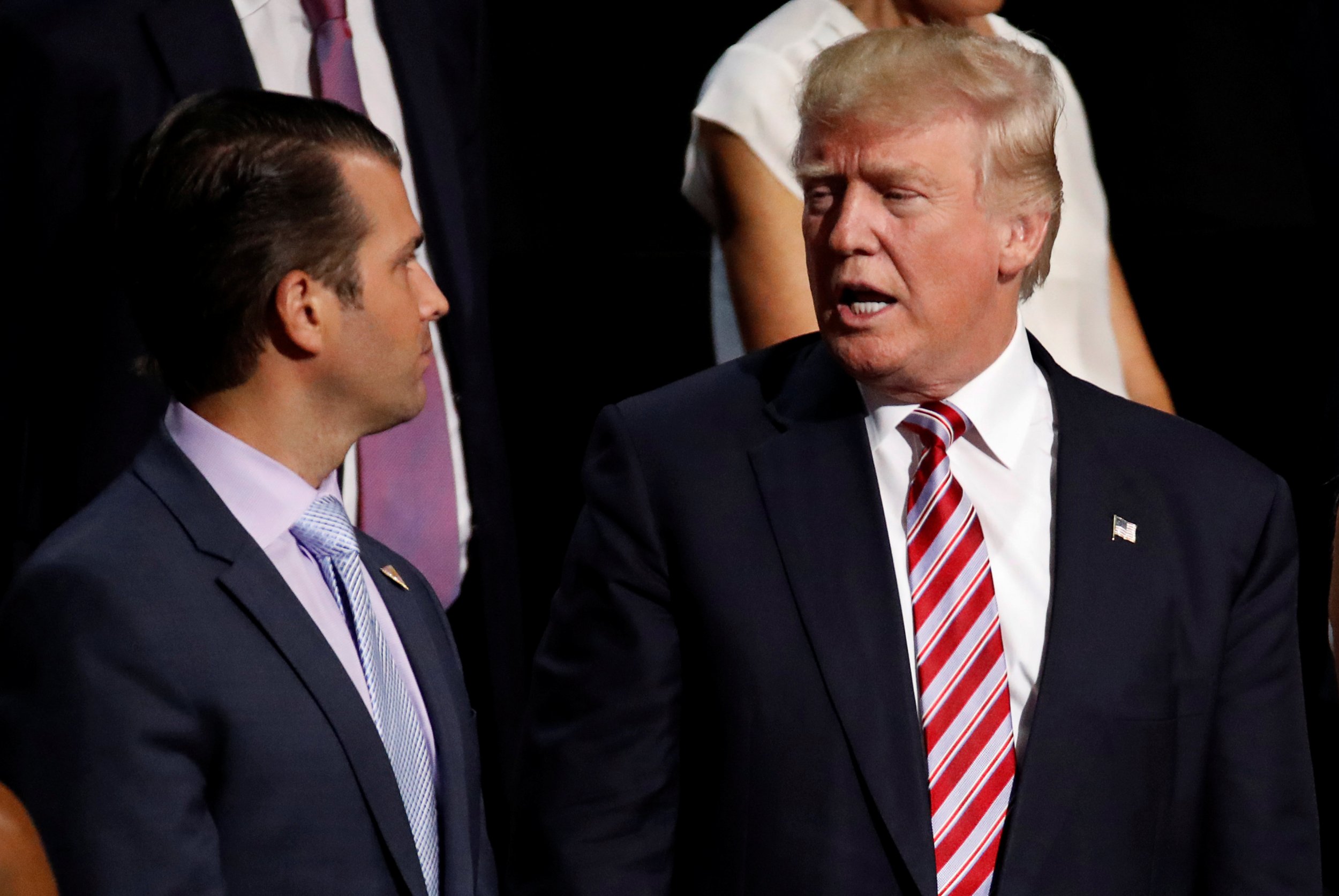 Donald Trump and his son Donald Jr. carried out a father-son attack on the media over the weekend, both lashing out at the errors made in reports during the week.
The president rolled out his favorite "fake news" phrase as he lambasted stories containing errors from CNN and ABC over the past week that have involved the president and the Russia probe.
"Very little discussion of all the purposely false and defamatory stories put out this week by the Fake News Media," Trump wrote, despite the widespread attention the erroneous reports have drawn over the past week.
"They are out of control - correct reporting means nothing to them. Major lies written, then forced to be withdrawn after they are exposed...a stain on America!" he added.
Among the stories containing errors was a report from Brian Ross, who mistakenly reported that former national security adviser Mike Flynn had been told by Trump to make contact with Russia prior to his election.
The network later corrected the report to state that Trump had made the request as president-elect, prior to taking office in January.
Taking a leaf out of his father's book, Trump Jr. also lashed out at journalists on social media. Sharing a link to remarks from the senior editor of The Atlantic, David Frum, who argued journalists were looking for the truth, the president's son suggested people could not trust the press.
"If they were really trying to get to the truth you would think they would reach out to the other side before running with it. They all have my number... they couldn't care less about the truth," he wrote on Sunday.
"So this week is precisely why people should trust the media??? Have you lost your mind? MSM happy getting their narrative out there and forgetting about the truth. Only did so when forced to by people with large enough platforms to call them out. Sadly, most don't have that!" he said in a separate tweet.