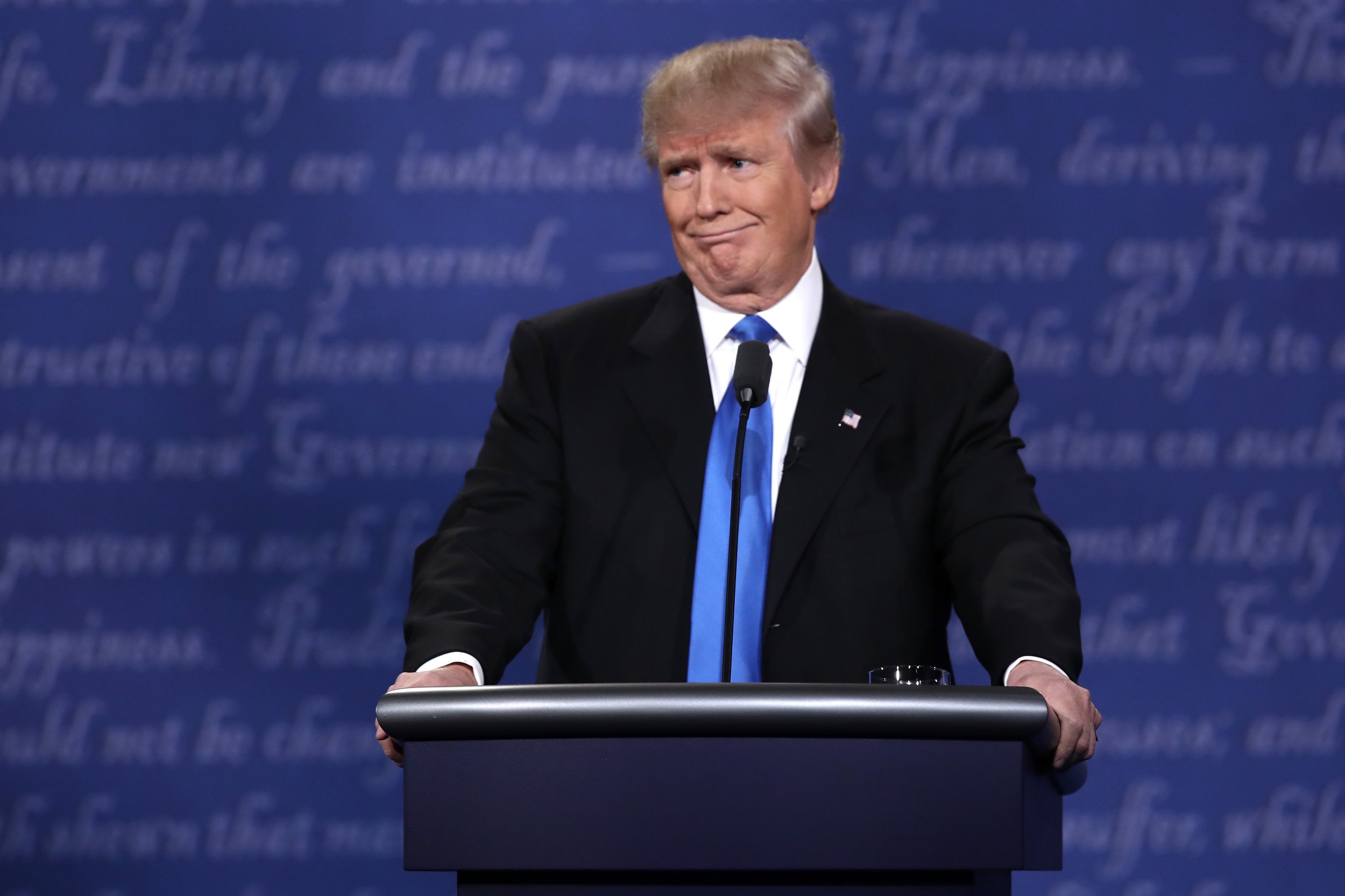 President Donald Trump is at war with pretty much everyone (except white supremacists), but one of his oldest sparring partners is Graydon Carter, the inimitable Vanity Fair editor who announced Thursday he's stepping down from his post after 25 years. Carter and Trump have a few things in common. They both traffic in celebrity, power and parties. They're known for their fluffy, almost airborne hair. And both have left their imprint on New York City culture—Trump with glitzy, faux-gold behemoths across midtown, Carter with an elite literary culture and a few posh restaurants.
One could argue that, thanks to Carter, we have a president today who's spoken publicly about the size of his fingers and his package. Here's a brief history of a few of their juiciest feuds.
It All Started in the 1980s....
Carter threw his first punch in 1984, when he described Trump's hands as "small and neatly groomed" in a GQ cover story. But the fight really began four years later, when Carter called out Trump as a "short-fingered vulgarian" in the now-defunct Spy magazine, which Carter co-founded with Kurt Andersen. That one phrase ripped open a wound that's lasted decades: Trump's insecurity about the size of his hands.
During election season last year, Marco Rubio quipped, "You know what they say about guys with small hands—you can't trust 'em!" At the Fox News debate days later, Trump responded, saying, "He referred to my hands: If they're small, something else must be small. I guarantee you there's no problem." Another time, Trump said, "I've always had people say, Donald you have the most beautiful hands." (The proof is in the photos; see Vanity Fair historical analysis of Trump's fingers, in slideshow format.)
In 2015, Carter addressed Trump's decades-long obsession in an editor's letter titled "Steel Traps and Short Fingers": "To this day, I receive the occasional envelope from Trump. There is always a photo of him—generally a tear sheet from a magazine. On all of them he has circled his hand in gold Sharpie in a valiant effort to highlight the length of his fingers. I almost feel sorry for the poor fellow because, to me, the fingers still look abnormally stubby." Carter went on to explain that, right before Trump decided to run for president, he sent Carter yet another photo, circled his own hand and wrote in gold Sharpie, "See, not so short!" Carter mailed back the image with the following message: "Actually, quite short."
As every journalist knows, the editor gets the last word.
Cheapest Zillionaire?
Carter and Andersen co-founded Spy in 1986, and the magazine quickly made a name for itself mocking New York's elite. Two years after the "short-fingered vulgarian" comment, Trump was the butt of yet another genius Spy spoof when the magazine mailed minuscule checks to celebrities to see who would actually take the time to cash them. The cover story, called "Who Is America's Cheapest Zillionaire?" revealed that Trump cashed a check for 13 cents.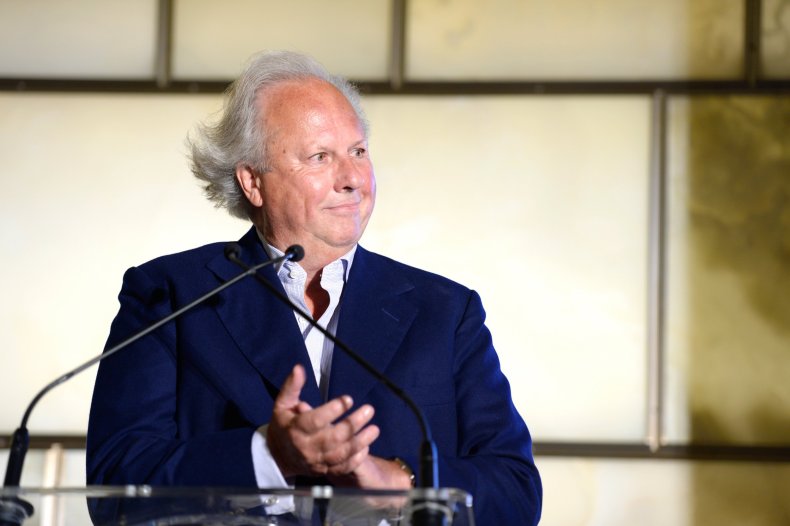 Restaurant Wars
Over the last 10 years, Carter launched a side career as a restaurateur, opening up the Waverly Inn in 2006, Monkey Bar in 2009, and the Beatrice Inn in 2015 (he later sold it to chef Angie Mar). His restaurants were physical embodiments of himself—exclusive, swanky, Manhattan at its finest. In 2013, Trump started spewing hateful tweets about Carter's "bad food restaurants," often addressing his tweets to Vanity Fair and Condé Nast corporate's Twitter handles. He called Carter a "sissy" and a "loser," and urged Carter's "very dumb bosses" to "fire him."
Around the time, Vanity Fair published its explosive exposé on Trump University and allegations that the president defrauded thousands of real-estate students, Trump tweeted, "Dopey Graydon Carter, who is presiding over dying @VanityFair magazine, is also presiding over dying Waverly Inn—worst food in city." Since then, the Waverly Inn has taken to publishing that line at the top of its menus.
Finally, last year, the day after Vanity Fair published "Trump Grill Could Be the Worst Restaurant in America," Trump blasted back on Twitter: "Has anyone looked at the really poor numbers of @VanityFair Magazine. Way down, big trouble, dead! Graydon Carter, no talent, will be out!" Again, the editor—or in this case, the magazine—had the last word. Three-and-a-half hours later, Vanity Fair tweeted, "Vanity Fair: way up, big success, alive! Subscribe today!" along with a link to their subscription page.
The Wall Trump Built
In his tenure as editor of Vanity Fair, Carter oversaw groundbreaking political, media and celebrity journalism. He's also written about the president numerous times. And yet Trump has spent the last few years tweeting about Carter's demise, as well as that of the magazine. "Can't wait for Vanity Fair to fold which, under Graydon Carter, will be sooner rather than later," Trump tweeted in 2012.
Sometimes art, not money, is the best revenge. As Carter told the New York Times, he printed every single tweet Trump sent criticizing him, framed each one, and hung them on a wall outside his office. "This is the only wall Trump's built," Carter said. He left an open spot for one more tweet, in case the president has any final words for his old nemesis.