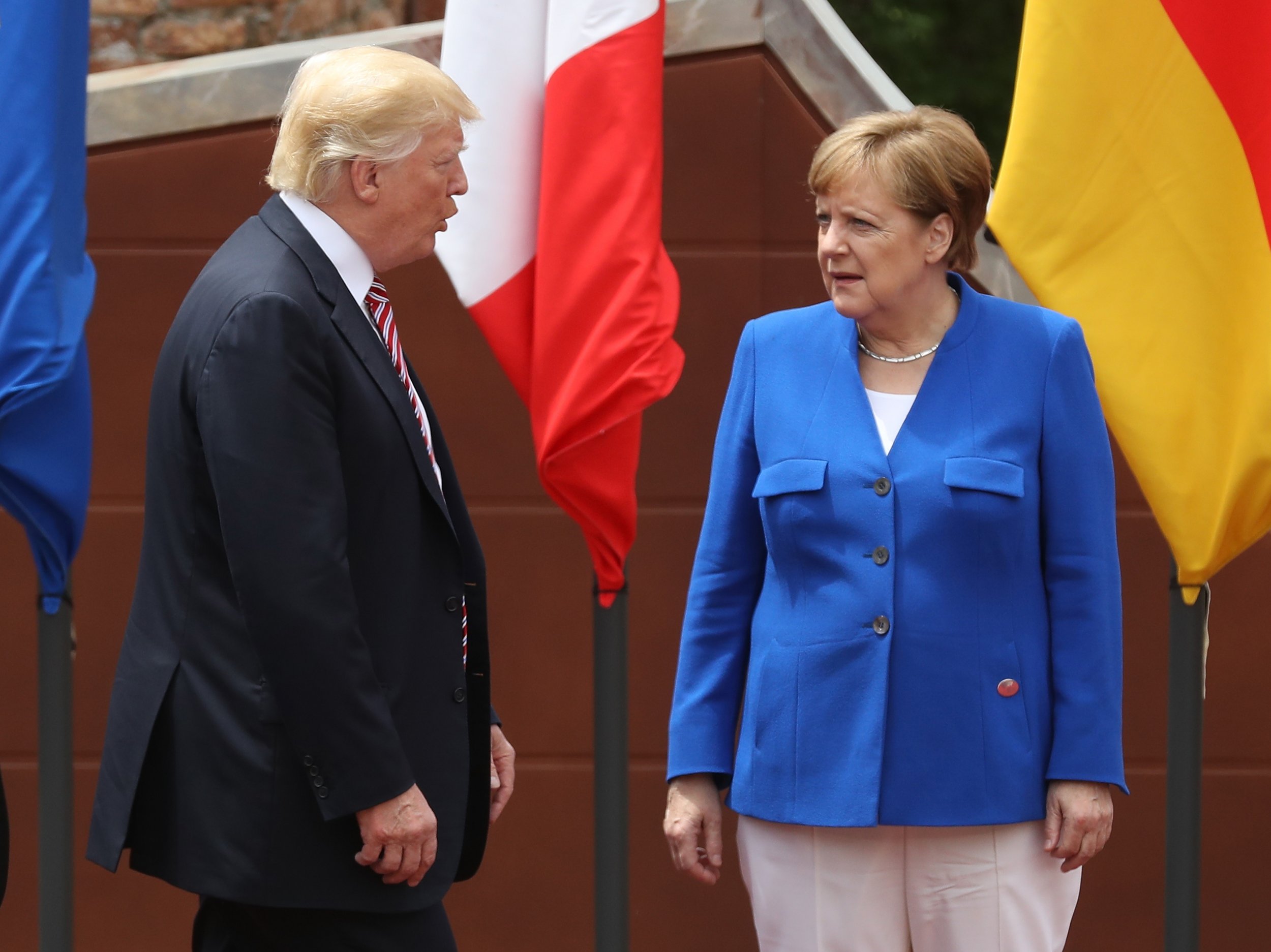 President Donald Trump reportedly greeted German Chancellor Angela Merkel with a massive bill when she visited him soon after he entered the White House.
Related: Watch: Angela Merkel looks unamused as Trump brags about saving money on Jerusalem embassy building
"Angela, you owe me $1 trillion," Trump said, referring to the gulf between what Germany agreed to contribute to its defense under a NATO arrangement and what it actually spent over the previous 14 years, an official briefed on the meeting told The Wall Street Journal in a story published Sunday.
Trump's brash remark to Merkel more than a year ago showcases his insistence that U.S. allies pay more for their defense—a stance he has maintained ahead of the NATO summit later this week.
"The United States is spending far more on NATO than any other Country. This is not fair, nor is it acceptable," Trump tweeted Monday morning. "While these countries have been increasing their contributions since I took office, they must do much more. Germany is at 1%, the U.S. is at 4%."
He continued by arguing that NATO benefits Europe "far more than it does the U.S."
"By some accounts, the U.S. is paying for 90% of NATO, with many countries nowhere close to their 2% commitment," Trump tweeted. "On top of this the European Union has a Trade Surplus of $151 Million with the U.S., with big Trade Barriers on U.S. goods. NO!"
Trump has complained about NATO since 2016 when he was on the campaign trail and said the U.S. could decline to meet its commitment to mutual defense because allies have not paid 2 percent of their gross domestic product, as agreed.
Since his initial meeting with Merkel, the relationship between the two leaders has become only more tense.
When Merkel visited the White House in April, Trump said, "Angela, you need to stop buying gas from Putin," referring to a Russia-Germany natural gas pipeline, according to an official at the meeting.
Merkel responded that she wanted to broaden natural gas purchases and said she would try to convince members of the European Union to include this in trade talks.
The divide between the two has often been painfully visible. The chancellor in April looked unamused during a joint press conference in which Trump boasted at length about how he had negotiated a lower price for the U.S. Embassy in Jerusalem. Germany is among several countries that urged the U.S. not to recognize Jerusalem as Israel's capital.
At the G-7 summit in Quebec last month, a photo went viral of Trump sitting with his arms crossed and smirking as Merkel stared him down.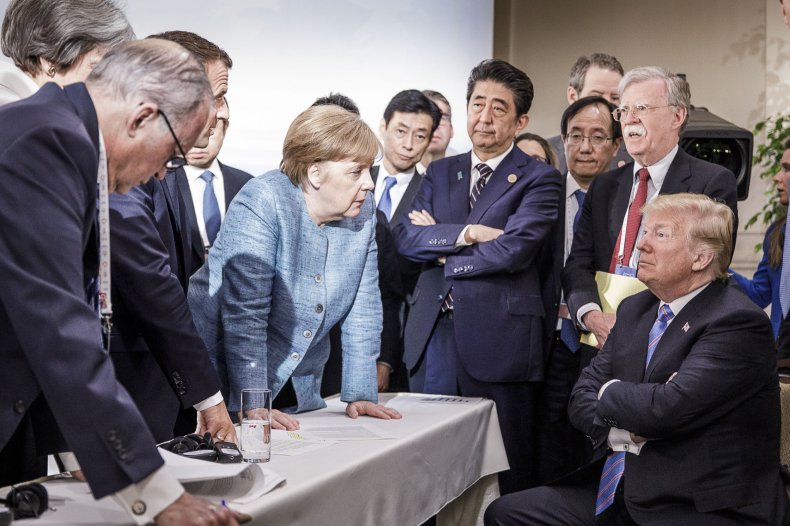 Eurasia Group President Ian Bremmer said what happened next was Trump "stood up, he put his hand in his suit jacket pocket and he took two Starburst candies out, threw them on the table and said to Merkel, 'Here, Angela, don't say I never gave you anything.'"