Donald Trump, the Angry President, Screams at His TV and Vows He'll Never Stop Tweeting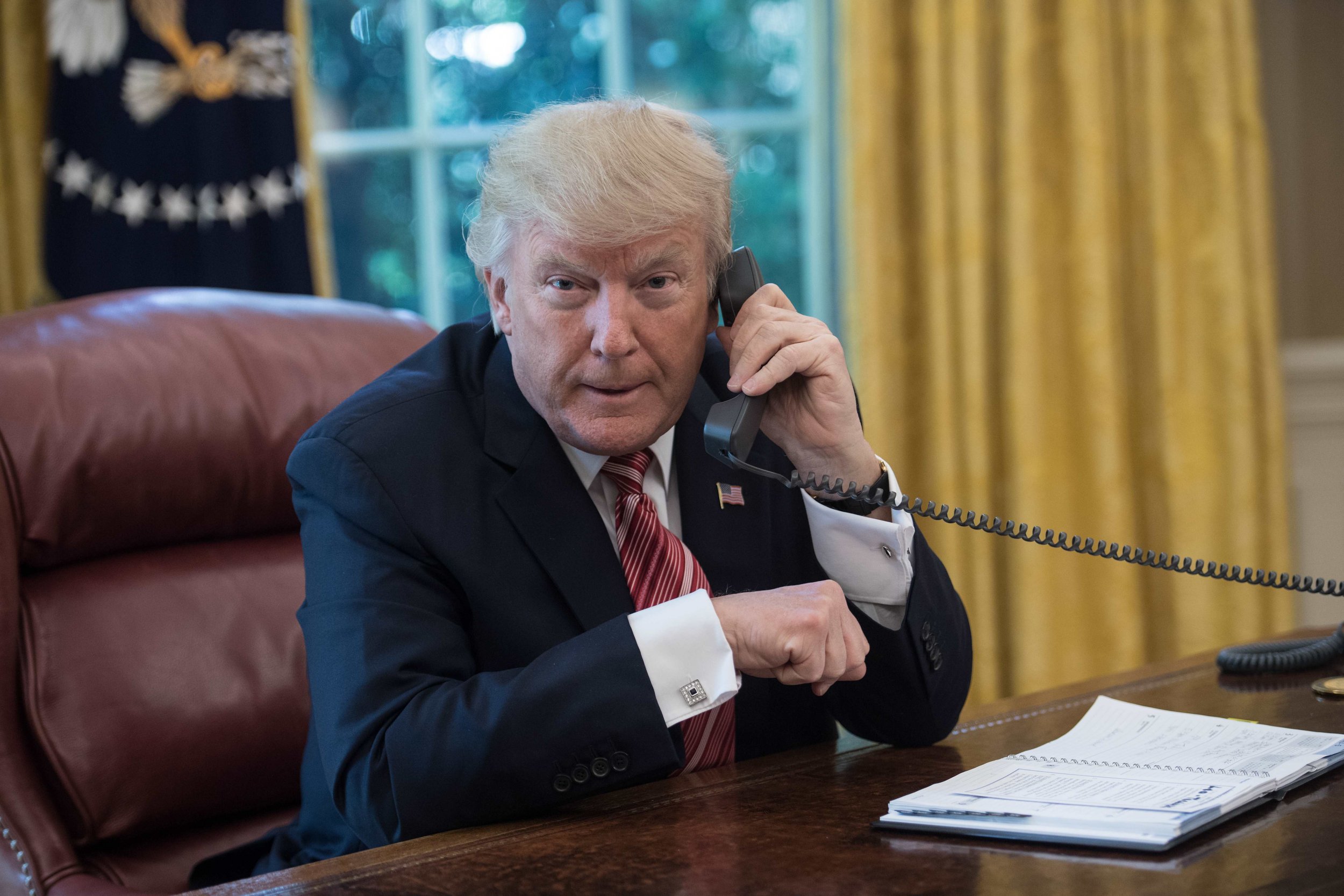 Despite Donald Trump's tweets claiming the White House is "functioning perfectly," nobody appears more upset about the ongoing Russia-election-meddling developments consuming Washington than the president.
Days after news broke that his eldest son arranged a meeting with a Russian government operative in an attempt to gain damaging intelligence on Hillary Clinton (White House senior adviser Jared Kushner and Trump's campaign manager at the time, Paul Manafort, were also present), the president has reportedly been yelling at his television set as the media covers the controversy.
Related: Here's how Trump could actually be impeached
As Trump tweets his frustrations and "growls" at newscasters from within the confines of his White House, his administration is kept busy trying to hunt down the leakers feeding the numerous Russia investigations, the Daily Beast reported Thursday.
The president has regularly displayed anger since his election victory, lashing out at the media, claiming journalists lied about his inauguration crowd size and attacking morning show hosts on Twitter; slamming Democrats in general and belittling leading politicians like Senator Chuck Schumer with nicknames; and even threatening to display his anger in political situations, reportedly stating, "I will be very angry" if the GOP fails to pass a bill to repeal and replace President Barack Obama's landmark health care initiative, the Affordable Care Act.
Trump did go dark following his return from the G-20 forum in Germany and before flying to Paris Thursday, going unseen by the public for a number of days—but he did continue tweeting furiously about his disdain for the "fake news" media.
After suggesting members of the Republican Party were attempting to curb his Twitter use, Trump during an interview with The New York Times Magazine promised to continue tweeting throughout his tenure in the Oval Office.
"They want to take away my voice," the president said. "They're not going to take away my social media."
Despite reportedly being advised against it, Trump couldn't help but tweet out support for his son after Donald Trump Jr. posted screenshots of his emails organizing the Russia meeting.
"My son Donald did a good job last night," Trump tweeted Wednesday, following Trump Jr.'s interview on Fox News the night before regarding the reports on the controversial meeting. "He was open, transparent and innocent. This is the greatest Witch Hunt in political history. Sad!"
Trump then seemed to claim he is too busy working on behalf of the American people to watch media reports about his own embattled White House. A tweet from the president, "I have very little time for watching T.V.," appeared at 8:39 a.m. Wednesday, moments after Washington Post reporter Philip Rucker, an MSNBC guest, said on live television Trump was regularly viewing cable news outlets' coverage of the Russian developments.
Trump and first lady Melania Trump are now on their third trip abroad since the 2016 election, visiting the U.S. Embassy in France and meeting with French President Emanuel Macron—after having withdrawn from the Paris climate accords following his first international excursion.
The president gets quieter on social media during his trips outside of the country. But if the news cycle goes the way it has during the two other times Trump left the country, it's a likely possibility more leaks will come out of Washington in the coming days.
Expect Trump's 140-character responses, along with some angry rebuttals directed at his television set.