Does Donald Trump Have an Anger Problem? President Continues Erupting at His Closest Aides
It seems Attorney General Jeff Sessions has survived yet another feud with President Donald Trump—at least for now.
Despite offering his resignation to the president, Sessions will remain in his post overseeing the Department of Justice indefinitely, ABC News reported Tuesday.But that isn't to say the nation's top cop necessarily has job security. Tensions between him and Trump have reached new peaks amid the FBI investigation into Russia's meddling in last year's election, which Sessions recused himself from after it was discovered he'd had undisclosed meetings with Russia's ambassador during the campaign, when he was a senator from Alabama.
Related: Here's how Donald Trump could actually be impeached
Trump found Sessions's decision to recuse himself from the probe to be "weak" and has since "grown sour" toward his once-avid campaign supporter, The New York Times reported Monday. But Sessions isn't the only member of the Trump administration feeling the wrath of the embattled president, and psychologists, television pundits and critics have been pondering the commander in chief's temperament lately.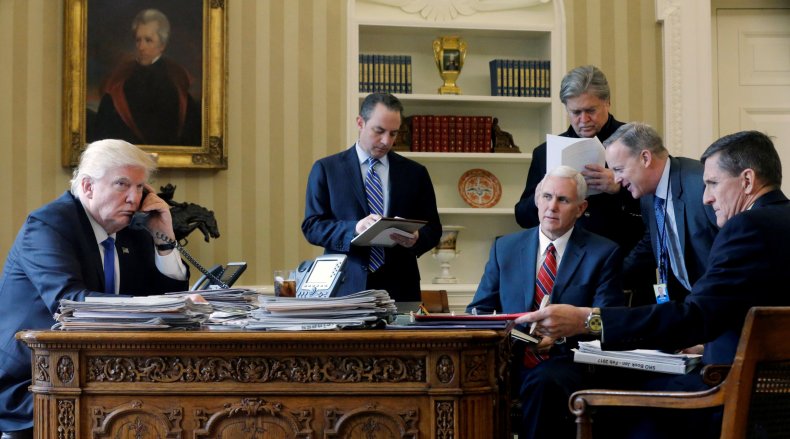 "In private, the president's exasperation has been even sharper" than his tweet storms, the Times's Maggie Haberman wrote, citing several White House sources. Trump has "intermittently fumed for months" over Sessions, repeatedly taking to Twitter to denounce his administration's Justice Department, the nation's courts and federally appointed judges, and his apparent enemies, Haberman added.
"He's unhappy when the results don't come in," David Rivkin Jr., a White House lawyer under former Presidents Ronald Reagan and George Bush, told the Times, referring to Trump's two stalled executive orders restricting travel from seven, then six, Muslim-majority nations. "I'm sure he was convinced to try the second version, and the second iteration did not do better than the first iteration, so the lawyers in his book did not do a good job. It's understandable for a businessman."
The frustrations of the presidency seem to direct Trump's anger at numerous aides without much warning. Trump was "livid" with National Security Adviser H.R. McMaster and at one point "screamed at McMaster on a phone call, accusing him of undercutting efforts to get South Korea to pay its fair share" of a new missile defense system in the region, Bloomberg reported in May.
With Melissa McCarthy doing a now-infamous portrayal of Press Secretary Sean Spicer on Saturday Night Live, Trump reportedly "regrets" the appointment "every day and blames [Reince] Priebus," his chief of staff, The Hill reported.
Trump has also grown "isolated" after "weeks of bitter battle with other senior aides aligned with Jared Kushner" and has tried to undermine his chief strategist, Steve Bannon, in a series of interviews, The New York Times reported in April.
Many psychologists and experts have said his personality displays narcissism and a tendency to be disagreeable, though it's impossible to truly diagnose the president based on his speeches and evident short temper. Still, more than ever it's clear that the weight of presidency and new developments in the investigation into his campaign's possible ties to Russia are making Trump angry.
And when Trump is angry, he tends to fire, whether it's firing his aides or firing off tweets.