Donald Trump Announces Ban on 'Sex and Race-Based Ideologies' Extends to Companies With Government Contracts
President Donald Trump signed an executive order on Tuesday which prohibits government contractors from providing employees with training that promotes stereotyping because of race or sex.
Trump's order calls for the banning of training centered on the concept that some individuals are superior because of their race or sex. Federal grant money will no longer be used to fund such training.
"A few weeks ago, I BANNED efforts to indoctrinate government employees with divisive and harmful sex and race-based ideologies," President Trump tweeted. "Today, I've expanded that ban to people and companies that do business with our Country, the United States Military, Government Contractors, and Grantees."
"Americans should be taught to take PRIDE in our Great Country," Trump continued, "and if you don't, there's nothing in it for you!"
According to the executive order, training that "promotes race or sex stereotyping or scapegoating" are factors in contributing to divisiveness in the workplace. This includes any indication that white people are biased against minorities simply by virtue of their race.
"Such ideas may be fashionable in the academy," the order reads, "but they have no place in programs and activities supported by Federal taxpayer dollars. Research also suggests that blame-focused diversity training reinforces biases and decreases opportunities for minorities."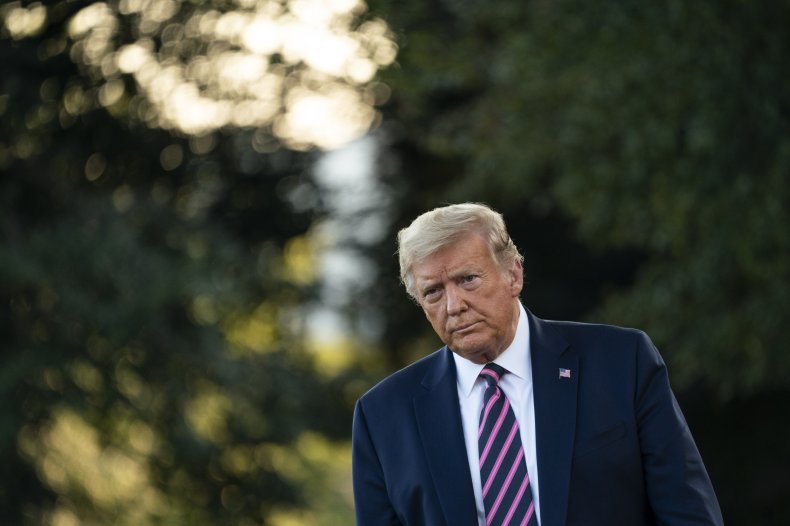 Discovery Institute Research Fellow Christopher Rufo said in September that the teaching of "critical race theory," which some see as a means toward attaining racial equality, had been "weaponized against the American people." During an appearance on Tucker Carlson Tonight, Rufo called for President Trump to issue an executive order to weed out the ideology.
A few days later, Trump tweeted that critical race theory was a "sickness that cannot be allowed to continue."
In September, a memo from Office of Management and Budget Director Russell Vought said that President Trump asked the agency to halt any "training or propaganda effort" that promotes the view that the U.S. is "inherently racist or evil" or that any "race or ethnicity is inherently racist or evil."
Vought's memo claimed that according to press reports, "employees across the Executive Branch have been required to attend trainings where they are told that 'virtually all White people contribute to racism' or where they are required to say that they 'benefit from racism.'" The memo also refers to those training sessions as perpetuating "divisive un-American propaganda."
Some critics have seen President Trump's banning of the training as an attack on U.S. discussions of systemic racism. In a statement sent to Newsweek in September, President and Executive Director of the Lawyers' Committee for Civil Rights Under Law said that if "there is one place where we need full discussion, dialogue and training around anti-racism, it's inside the halls of the White House and across every level of our federal government."
"Our country needs to acknowledge and reckon with its history of systemic racism and racial discrimination," said ReNika Moore, Director of the American Civil Liberties Union Racial Justice Program in a statement sent to Newsweek on Wednesday. "Instead, the Trump Administration is leading with ignorance and moving to ban training that could help address the issue. This is an attack on the fight for racial justice."
Newsweek reached out to the NAACP for comment.
Update(9/23/2020, 11:11 p.m.): This story has been updated with a statement from the ACLU.