Donald Trump Pays Tribute to Anthony Bourdain: 'I Enjoyed His Show, He Was Quite the Character'
President Donald Trump paid tribute to celebrity chef Anthony Bourdain following his death Friday at the age of 61. Trump, ahead of his departure to Canada for a G7 summit, said Bourdain's death from an apparent suicide was "very sad," adding that he was "quite the character." Trump also offered his condolences to the family of designer Kate Spade, who died of an apparent suicide earlier this week.
"I think its very sad," Trump said. "I want to extend to his family my heartfelt condolences. That was very shocking. When I woke up this morning, 'Anthony Bourdain is dead.' And I enjoyed his show, he was quite a character, I will say. So I just want to extend my condolences, and also to the family of Kate Spade."
Bourdain was found unresponsive in his hotel room in France, where he was working on an episode of his CNN show Parts Unknown.
"It is with extraordinary sadness we can confirm the death of our friend and colleague, Anthony Bourdain," CNN said in a statement Friday morning. "His love of great adventure, new friends, fine food and drink and the remarkable stories of the world made him a unique storyteller. His talents never ceased to amaze us and we will miss him very much. Our thoughts and prayers are with his daughter and family at this incredibly difficult time."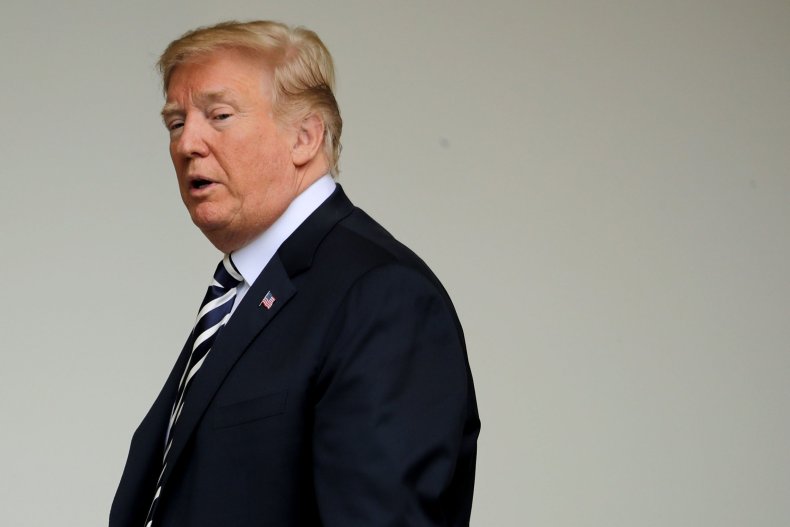 Although Trump spoke of Bourdain respectfully Friday, there was not a great deal of mutual affection between the men. Indeed, Bourdain was a sharp critic of the president. Last year, the New York City native told TMZ that if he were tasked with catering a summit between Trump and North Korean leader Kim Jong Un, he would serve the lethal poison "hemlock." The comment drew a fierce backlash from conservatives online.
Shortly after Trump's election victory in 2016, Bourdain hit out at fellow chef David Burke for opening a restaurant at the Trump International Hotel in Washington, D.C.
"I mean, I never had the highest opinion of him in the first place, but I guess he's the last person in this life I should look to for principles," Bourdain said of Burke. "It's not helpful, that sort of thing."
Bourdain added of his fellow New Yorker: "I don't think he's a good person. I've seen Donald Trump say things one day, and then I saw what he did the next. I've seen up close how he does business."
It wasn't just Trump's policies and ethics that Bourdain found distasteful. He also had a low opinion of his culinary habits.
"I can't see the point, he only talks about himself and he's only interested in himself," Bourdain told the New York Daily News when asked whether he would share a meal with Trump. "Plus, he eats his steak well done. I think that really settles it."
If you have thoughts of suicide, confidential help is available for free at the National Suicide Prevention Lifeline. Call 1-800-273-8255. The line is available 24 hours, every day.
Read a note from Newsweek's editor in chief about covering suicide.