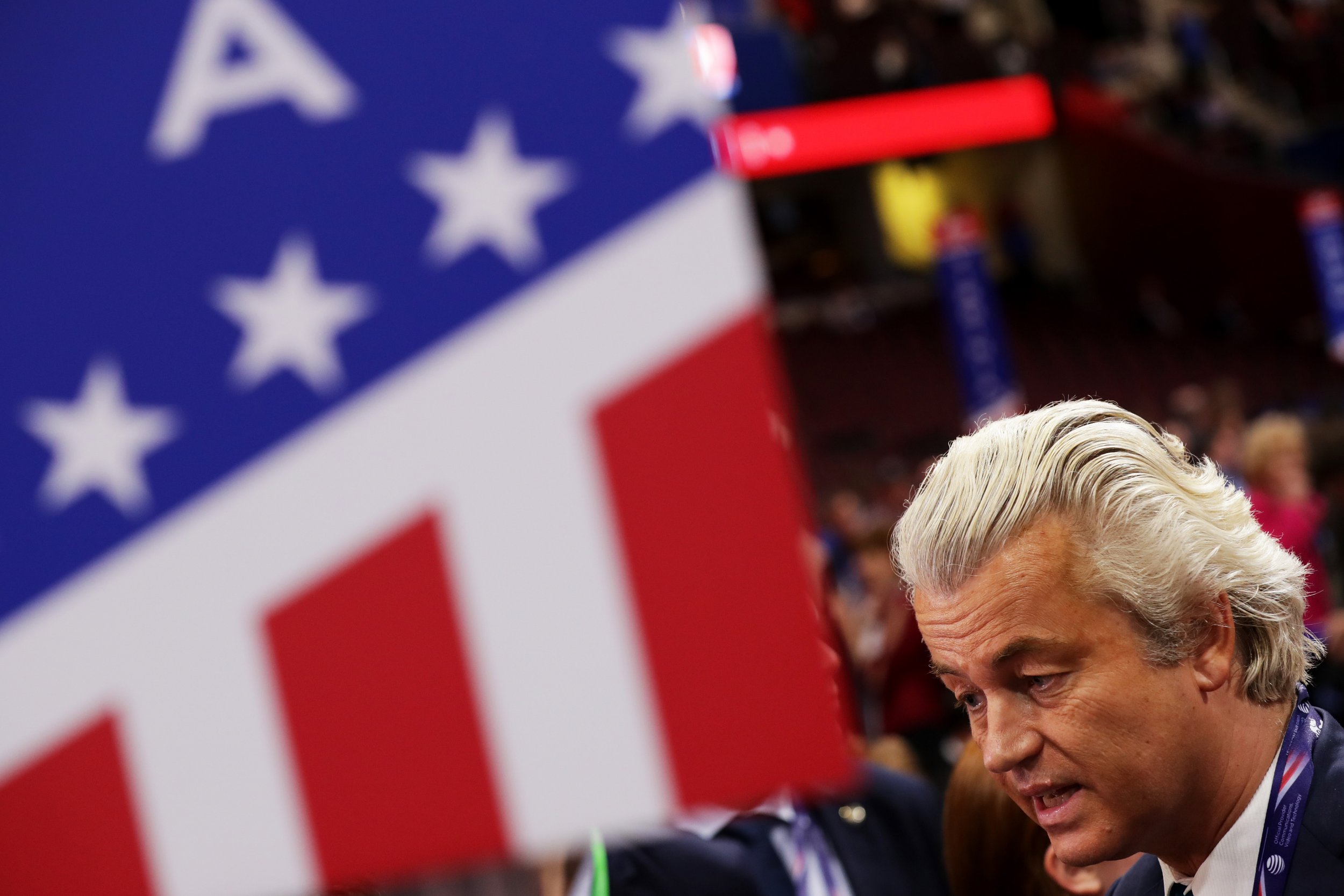 Geert Wilders, the far-right Dutch politician, told delegates at the Republican National Convention on Monday that Europe was "imploding" because of immigration from Muslim countries.
Wilders, whose anti-Islam Freedom Party has enjoyed strong support in recent Dutch opinion polls, told Trump fans at a fringe event that: "The situation in Europe today is worse than ever. Europe, as a matter of fact, is collapsing, is imploding, is exploding. We have terror attacks by the jihadis almost every week.
"The reason for all of this of, course, is a policy decades long of open borders, open borders and cultural relativism; the biggest disease in Europe today," he continued in a speech recorded by Politico.
"We have no real leaders in the western world any more we have appeasers, we have Chamberlains instead of Churchills ruling our countries," Wilders said, "They allowed millions of Muslim immigrants to come from Islamic countries to our free Western societies."
And he told the audience that if nations "allow Islam to be planted" on their soil, they will "harvest" hardline Sharia law.
Trump has played on hatred of Islam and Muslims throughout his campaign for the presidency. One of his flagship policies, widely derided as unenforceable and morally wrong by experts and many mainstream politicians, is a temporary ban on Muslims entering the United States.
Open borders are also a key issue for Trump, who wants to build a wall between the U.S. and Mexico, that he insists the Mexican government will pay for.
Wilders was at the convention, which is in Cleveland, at the invitation of Tennessee State Senator Bill Ketron.