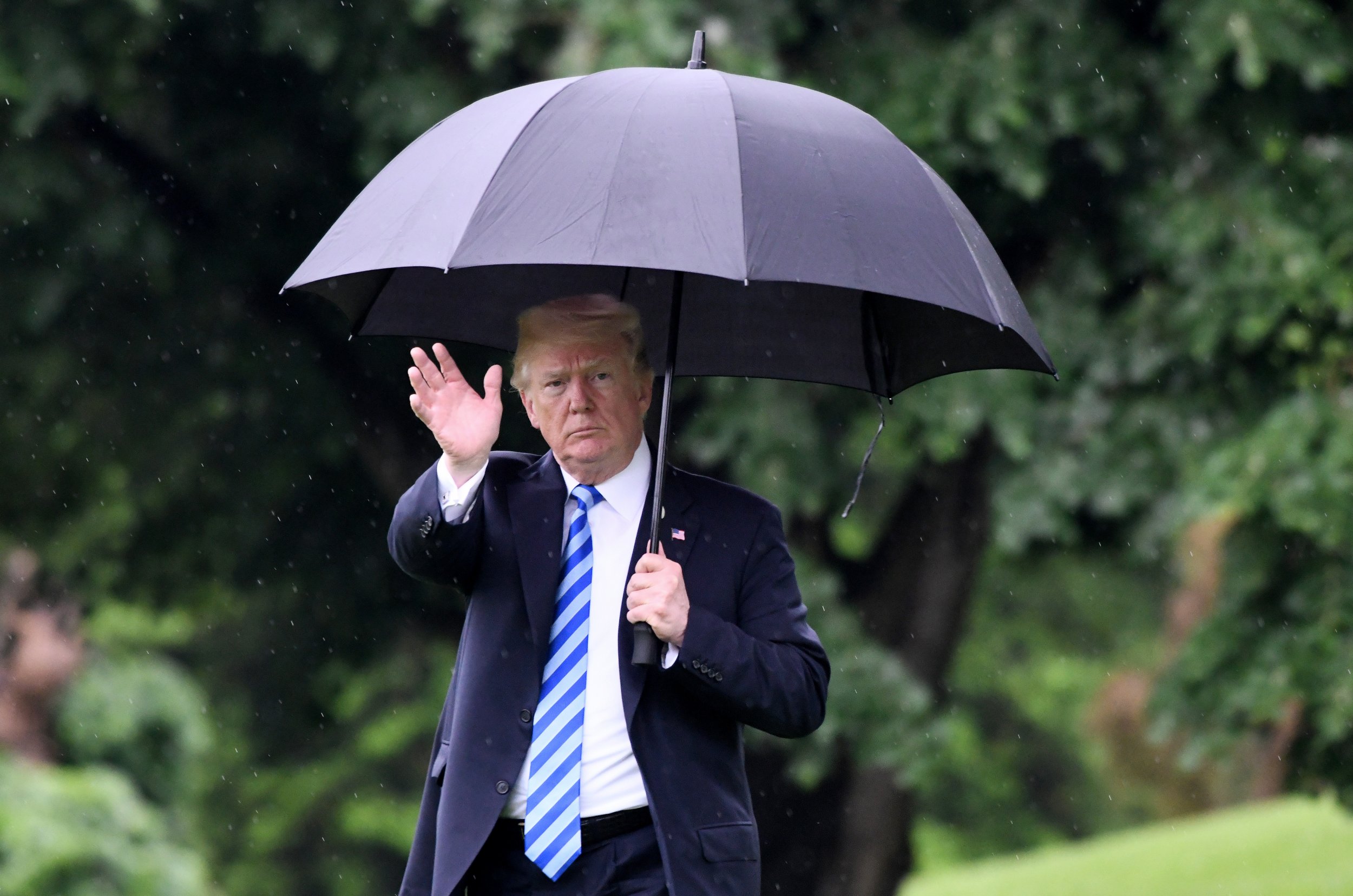 In newly released footage from a Bill and Melinda Gates Foundation event, Microsoft co-founder Bill Gates said President Donald Trump told him he was considering a commission to look into the "bad effects" of vaccines. "Don't do that," Gates said he told the president, and Trump has never publicly proposed such a commission. Yet the incident recalls Trump's longtime skeptical comments about vaccines.
Gates said that in two separate meetings since he was elected, Trump asked the billionaire philanthropist if "vaccines weren't a bad thing."
"He was considering a commission to look into the bad effects of vaccines and somebody, I think his name was Robert Kennedy Jr., was advising him that vaccines were causing bad things," Gates recalled. "And I said 'No, that's a dead end, that would be a bad thing, don't do that."
Robert Kennedy Jr., the son of former Senator and U.S. Attorney General Robert Kennedy, has long pushed the now-debunked theory that vaccines cause autism. Shortly after Trump was elected president, Kennedy said he would head up a vaccine safety panel for the president, but the panel never materialized. Trump himself, however, has repeatedly tweeted about the supposed connection between vaccines and autism.
Despite the many tweets linking vaccines and autism, Trump has also insisted he isn't anti-vaccine, just against the current system of inoculation.
The theory that vaccines cause autism emerged from a single 1997 study by British surgeon Andrew Wakefield. That study has since been discredited and retracted by the medial journal that published it and follow-up studies examining the link have found no evidence vaccines cause autism. But while the theory has been thoroughly debunked, belief in the link has led to falling inoculation rates, and the re-emergence of some diseases like measles that were eliminated in the U.S. by mass immunization programs.
​