Despite Potential Conflicts of Interest in Asia, Commerce Appointee Wilbur Ross Will Get Confirmed First, Cleared Later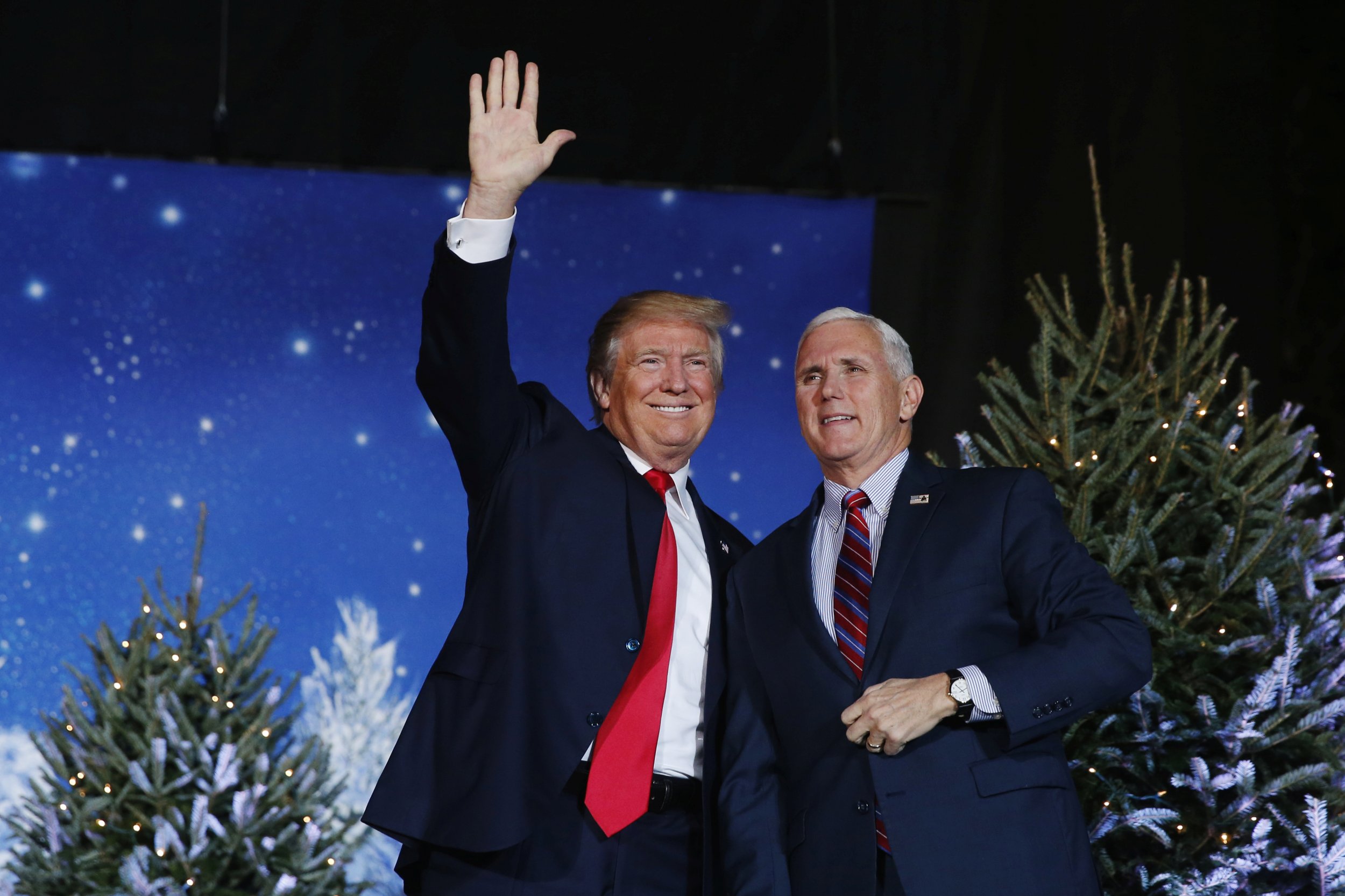 Updated | For most people seeking a senior management job with the federal government, the security clearance comes first, then the position. But for cabinet picks it's usually the other way around—especially this year, with President-elect Donald Trump and his Republican allies on Capitol Hill demanding confirmations at a record pace.
A case in point is the nomination of billionaire Wilbur Ross to head the sprawling Commerce Department: Despite deep business ties to Japan, China and South Korea, he'll likely sail through his confirmation hearing and into office with only a cursory FBI records check, a hurried review by the federal Office of Government Ethics and a one-week Senate committee study of his 40-page financial statement.
On Tuesday afternoon, the leaders of the committee, Republican John Thune of South Dakota and Florida Democrat Bill Nelson, announced they were delaying Ross's hearing a week because "we have not yet received the ethics agreement he is working on with the Office of Government Ethics and the Department of Commerce.
Presuming no hitches there, only one immediate speed bump remains for Ross to get access to classified documents related to the Commerce Department's involvement in sensitive trade and cybersecurity issues: his agency's own security clearance process. And that starts only after he takes office, Newsweek discovered through a Freedom of Information Act records request.
Related: Sessions's crack compromise: Anomaly or opening?
The department's Information and Personnel Security Division (IPSD) "does not initiate a background investigation or authorizations for classification access for the Secretary of Commerce position until a nominee is confirmed by the Senate," its acting general counsel said in responding to the FOIA request.
"In other words," said Kel McClanahan, executive director of National Security Counselors, a Washington, D.C. public interest law firm that filed the FOIA request, "the Senate is voting to confirm a cabinet official with no knowledge of whether or not he can obtain the security clearance required for the job. The Senate is instead relying on an FBI criminal background check, which is only a small part of the basic security clearance background investigation."
Such checks are "performed on the lowest level of federal intelligence employees," McClanahan added. "It'll tell them whether or not Mr. Ross is wanted for or has been convicted of any crimes, but not much more than that."
That's not a fair account of the process, responded staffers at the Senate Commerce, Science and Transportation Committee, which will take up Ross's nomination starting Tuesday. "Sounds like you are discounting the financial vetting conducted by the Office of Government Ethics of all nominees and the ethics agreement that they have to approve to rid nominees of potential conflicts of interest," says one, who, like most all congressional staffers, speaks only on a not-for-attribution basis. "I disagree that this is some formality nominees go through."
The FBI is also conducting a full background investigation, another staffer said. But a bureau spokesperson told Newsweek on Monday that the investigation may not be wrapped up for weeks, or even months, depending on what it digs up.
Walter M. Shaub, the director of the ethics office, complained over the weekend that the process is moving too fast to thoroughly vet billionaire cabinet nominees like Ross. In a letter to Senate Democratic Leader Chuck Schumer of New York and Senator Elizabeth Warren of Massachusetts, Shaub said he had "great concern" over the unprecedented pace of confirmation hearings.
"It has left some of the nominees with potentially unknown or unresolved ethics issues shortly before their scheduled hearings," Shaub wrote. "I am not aware of any occasion in the four decades since OGE was established when the Senate held a confirmation hearing before the nominee had completed the ethics review process."
Senator Corey Booker of New Jersey, a Democrat on the Commerce Committee, agreed that Trump's picks required a more stately review. "These are people who are billionaires and have vast holdings and vast wealth," Booker said Sunday on Face the Nation. "The American people have a right to know if they're going to be entering into those offices with conflicts of interest." On CBS, he added, "This is to me astounding that we would actually have hearings and not know the fullness of people's potential conflicts of interest and be able to ask them about them."
To such complaints, the Senate's top Republican, Senator Mitch McConnell of Kentucky, told Democrats to "grow up." He said the Democrats did the same thing back in 2009. Indeed, McConnell complained to then-Majority Leader Harry Reid about the Democrats demanding confirmations before the vetting of incoming President Barack Obama's appointees was complete.
With the Republicans now wielding the gavel, Booker will probably get a chance to ask a question—but not much more than that, considering he's a junior senator from the minority party. And barring some unforeseen disclosures, it's not likely many details will come to light this week about the business ties of the 79-year-old Ross, known as the "bankruptcy king" for his buy low/sell high turnaround deals.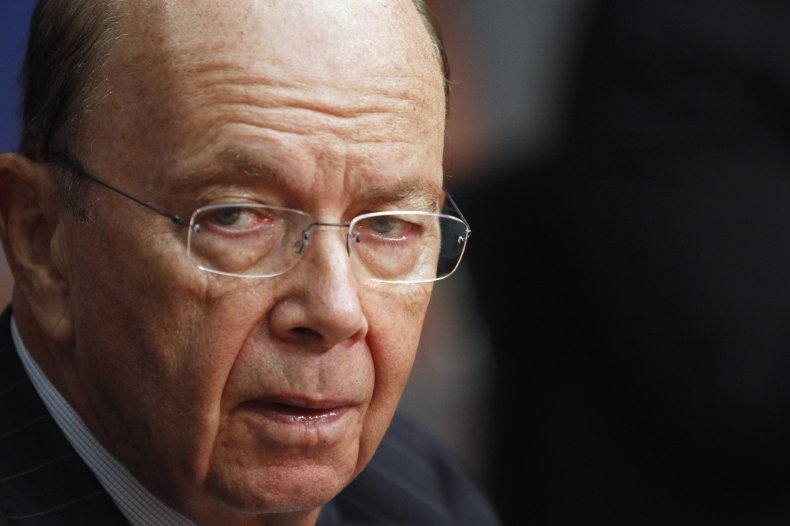 Ross will surely be quizzed to some extent about his investments in Asia, where he is "a familiar face," the authoritative, Japan-based Nikkei Asian Review noted last month.
"When Ross launched his namesake investment company, WL Ross & Co., in 2000, he put the words 'New York, Seoul, Tokyo' at the top of his business cards, a clear statement that his investment ambitions encompassed Asia," Nikkei columnist Makoto Kajiwara wrote. Ross's specialty was buying failed companies in Japan, South Korea and China "at deep discounts then rehabilitating them and selling them for a tidy profit," Kajiwara reported. According to his financial disclosure sheet, he remains chairman WL Ross as well as Rothschild Recovery Fund, another firm specializing in fire-sale purchases, which was featured in a 1992 book, The Vulture Investors.
For the past six years, Ross has also been chairman of the Japan Society, "a New York-based nonprofit set up by U.S. companies seeking to promote relations with their Japanese counterparts," Kajiwara wrote. And only days after Trump's election victory, he "played a major role in arranging a sit-down talk between Trump and Japanese Prime Minister Shinzo Abe."
Ross, along with Secretary of State nominee Rex Tillerson, the erstwhile head of Exxon, is expected to lead the Trump administration's drive to rebalance the U.S. trade deficit with China. But the Commerce Department and its nearly 44,000 employees have important roles to play in developing policies to protect American infrastructure from cyber attacks, a major source of friction between the U.S. and China. It also says it "grants patents" and "runs the world's biggest depository for technical information and acts as the nation's traffic cop for imports and exports."
In its financial questionnaire, the Senate Commerce Committee asked Ross whether he had "any commitments or agreements, formal or informal, to maintain employment, affiliation, or practice with any business, association or organization" were he to become commerce secretary.
"No," Ross answered.
He also said he was "not aware" of any potential conflicts of interest and was "consulting" with the Office of Government Ethics to head off any problems.
It's likely Ross will soon be taking office at the massive Herbert Hoover Building, with its expansive view of the Washington Mall, long before the OGE completes its full review.
But the FBI's probe could last much longer, depending on what it finds."We have no control over the hearings schedule," an FBI spokeswoman said. The investigation of Ross "will be a full investigation and could [drill down] several years into the past."
"We try to get them done by inauguration," she added. But it's not always possible. "We're working hard to get them done."
This story has been updated with the news that the committee has postponed Wilbur Ross's hearing until January 18.