Donald Trump's Approval Rating Surged in the First Half of 2018: Here's Why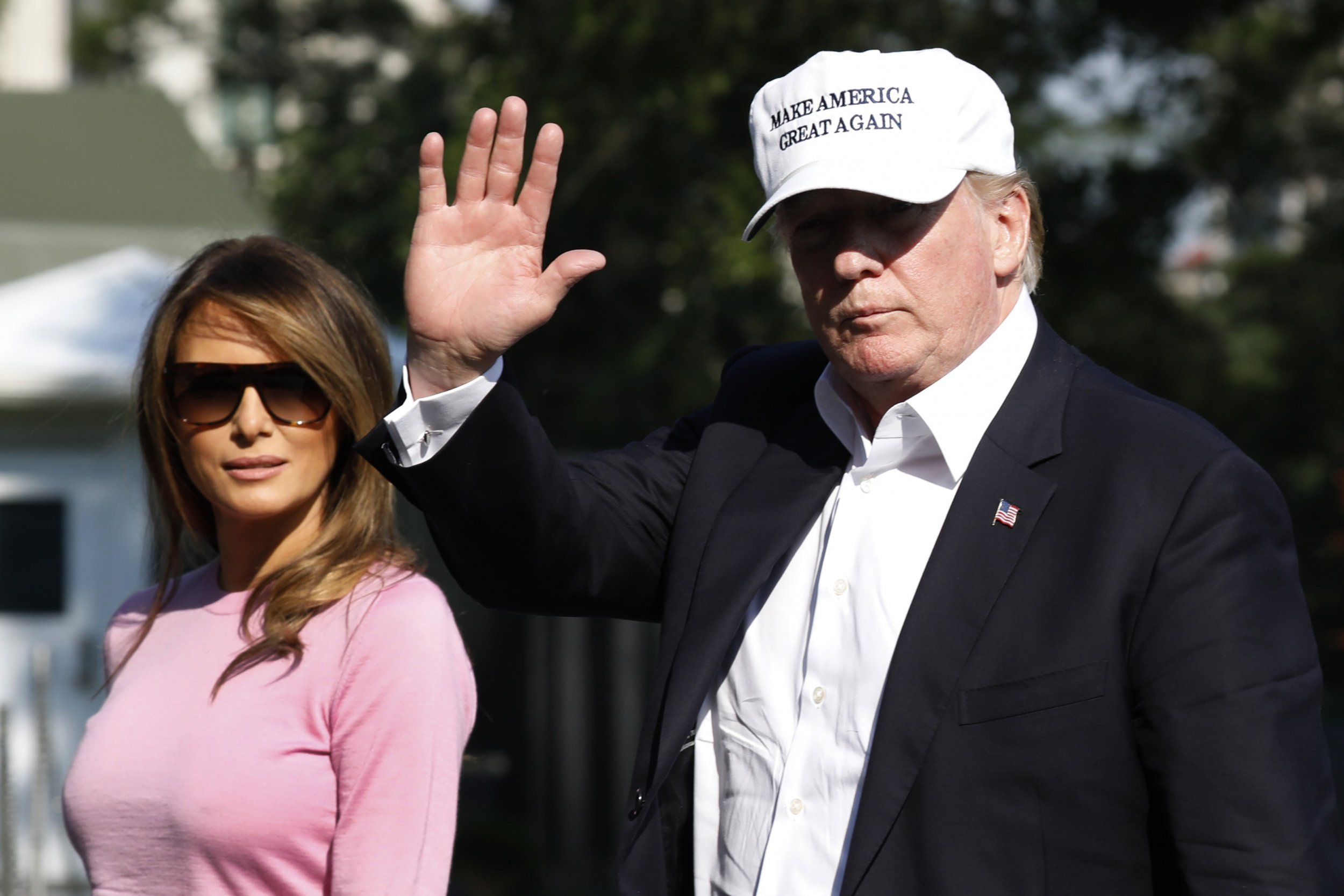 President Donald Trump could be enjoying his strongest stretch of approval ratings yet, largely due to a strong economy and his summit with North Korea's Kim Jong Un, despite the Russia investigation and the fallout from the administration's "no tolerance" immigration policy.
As of Monday, Trump was averaging a 43.5 percent approval rating compared with a 51.3 percent disapproval rating, according to RealClear Politics data from major polls taken in the last two weeks of June.
Several polls gave Trump an approval rating of 45 percent or higher, including the Harvard-Harris joint poll (47), Reuters/Ipsos (45) and Rasmussen Reports (48). Each is a high number, given the administration's largely poor grades for an immigration policy that resulted in children getting separated from their parents at the border.
And though many recent polls also showed a disapproval rating of 50 percent or higher, Trump is in a far better position than he was a year ago. Polls taken in late June of 2017 indicated approval ratings as low as 35 and 38 percent (Reuters/Ipsos), and 36 percent (CBS News).
In late May of last year, Quinnipiac University's survey found a 34 percent approval rating while Trump dealt with the blowback over his firing of former FBI director James Comey and the subsequent appointment of special counsel Robert Mueller.
Trump experienced similarly low approval numbers for much of the rest of 2017, but he appeared to turn a corner at the start of 2018.
The economy and Trump's handling of it received strong praise from voters last month, even as the president threatened major U.S. allies with trade tariffs. A majority, 51 percent, approved of Trump's work on the economy, the CNBC All-American Economic Survey showed for the first time since the president took office 18 months ago.
And Trump's summit with Kim Jong Un likely helped to stabilize the president's recent surge. In the weeks leading up to the meeting in Singapore, several polls had Trump in the low to mid-40s, and he's held onto those numbers despite the lack of substantive diplomatic policy or even a promise from North Korea to fully denuclearize.
The president has been further bolstered by members of his party. While Gallup's recent poll, taken between June 18 and 24, showed Trump slipping to 41 percent after registering a high of 45 percent over his year and a half in office, the president has earned 90, 90 and 87 percent approval among Republicans.
The president previously earned 90 percent GOP approval in February but never reached it last year.
Trump and Republicans are likely to use this surge in the president's popularity as a major selling point in the midterm elections in November. The president has often taken to Twitter to urge supporters to get to the voting booth to get more Republicans in office to carry out agenda.