Donald Trump Approval Rating Above 50 Percent in Just 17 States in '18, Worth Only 102 Electoral College Votes
President Donald Trump's approval rating hit or topped 50 percent in 17 states in 2018, according to the results of a recent Gallup survey.
That marked a modest increase compared with the previous year in which Trump hit 50 percent in 12 states.
The president found his strongest 2018 support in the South and Mountain West regions of the country, Gallup found in the survey released last week. States giving Trump the highest approval ratings were West Virginia at 62 percent; Wyoming, 61 percent; North Dakota, 58 percent; Alaska, 56 percent; Mississippi, 56 percent; Alabama, 55 percent; Tennessee, 54 percent; Kentucky, 53 percent; and Arkansas, 53 percent.
Trump's lowest levels of support came mostly from the Northeast. States with the lowest approval ratings were Hawaii, at 26 percent; Vermont, 28 percent; Massachusetts, 29 percent; California, 29 percent; Maryland, 31 percent; New York, 32 percent; Illinois, 35 percent; New Jersey, 35 percent; New Hampshire, 35 percent; Rhode Island, 36 percent; Washington, 36 percent; and Connecticut, 36 percent.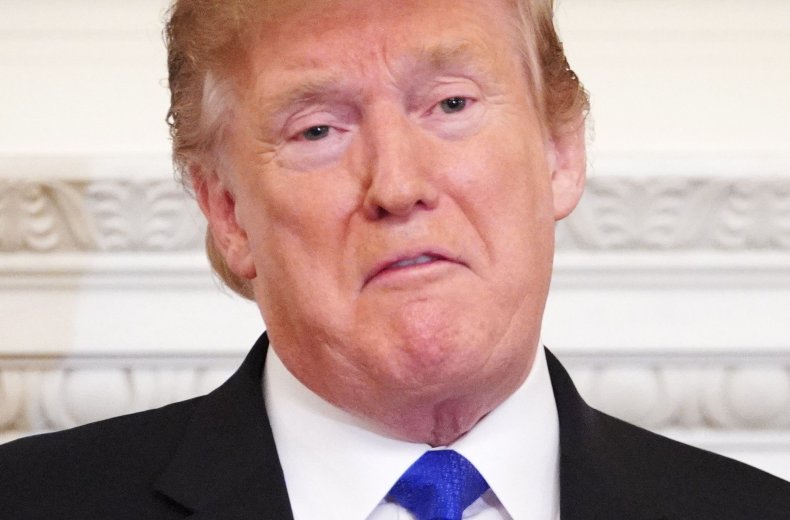 Should Trump win every state that shows an approval rating higher than 50 percent, it would guaranty him 102 electoral votes. The states where his approval rating is below 40 percent account for 201 electoral votes. It takes 270 electoral votes to win the presidency.
"In order to get to the 270 electoral votes needed to win the presidency, Trump would have to win all but one or two of the states in which his 2018 approval rating was between 41 percent and 49 percent," noted Gallup. "Some of the more challenging states to win from among this group, based on that approval rating, would be Texas," at 41 percent; Pennsylvania, Wisconsin and Michigan, all at 42 percent; and Arizona and Florida, at 43 percent, according to Gallup.
Overall, Trump's approval rating has improved a bit in recent weeks, after its slump during the longest-ever government shutdown sparked by his demand for border-wall funding. The daily tracker from FiveThirtyEight—which aggregates public polls and adjusts for each survey's quality, recency, sample size and partisan lean—pegged his approval rating at 42.5 percent on Tuesday morning. That's up from about 39 percent this time last month.