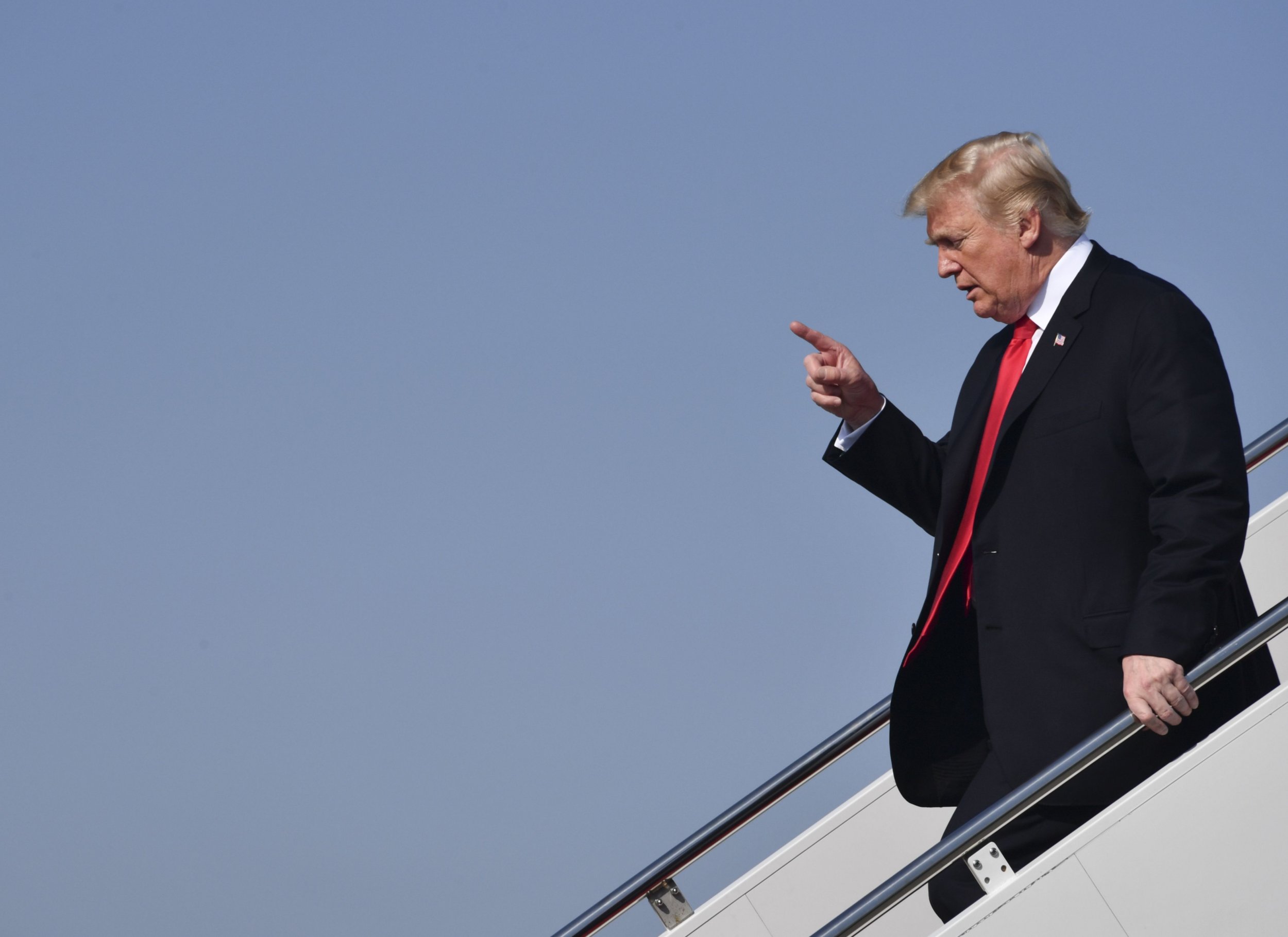 What do you get the billionaire leader-of-the-free-world who has enough power to have access to pretty much anything he could ever want? Well, in the case of President Donald Trump, he could really use a couple percentage points added to his approval rating.
Heading into the Christmas holiday, the former reality TV star had the worst approval rating in the history of modern polling for any president at this point in their first term. In fact, no other president in recent memory was even particularly close to Trump's levels of popularity.
The tracker from data-centric website FiveThirtyEight pegged Trump's average approval rating Saturday at just 37.1 percent. Dating all the way back to President Harry Truman in 1945, at Day 337 of their first term every president had an approval rating at least ten percentage points better than where Trump stands now at the same point in his first term, according to FiveThirtyEight. Trump is defying a grace period of sorts in which presidents are typically handed decent popularity from Americans at the start of their term.
While FiveThirtyEight aggregates public polls, individual surveys have found similarly bad results for Trump. Gallup's most recent poll Thursday pegged his support at just 36 percent, for instance, while finding 58 percent disapproved of the president's performance. A CNN survey this week similarly had him at just 35 percent. A poll from Lucid this week found Trump's approval had sunk even further, all the way to 32 percent. To put that in perspective, at this point in his first term President Barack Obama had an approval rating of about 50 percent, which wasn't stellar but still at least a dozen percentage points better than where Trump stands.
Trump has also defied the standard belief that if the economy is doing well, then people will be happy with the president. A Democratic pollster told NPR this week that he expects Trump's popularity to fall even further amid the Republican tax bill just signed by Trump.
"I think what's likely to happen over the course of the next year is not just disappointment among voters that they got a little and the people at the very top got a lot, but the things they count on like Medicare and Medicaid are at risk because there is a need now to offset the cost of these huge tax cuts that have been given to corporations and the wealthy," Geoff Garin said on All Things Considered.