​​Donald Trump's Approval Rating Has Dropped in Every State: Poll
President Donald Trump's approval rating has dropped in every state since he was inaugurated, and in three states it fell from at least 50 percent to majority disapproval, according to a new poll.
Trump saw the biggest loss in Utah, where about 58 percent of residents approved of him when he took office, and now 50 percent disapprove of his job performance and just 45 percent continue to support him, a Morning Consult poll on the 50 states updated last Thursday shows.
"Trump's presidency has been largely about what people are willing to overlook for what they think is most important," Jason Perry, director of the University of Utah's Hinckley Institute of Politics, told the Salt Lake Tribune on Monday.
"Right now we are seeing that even with a conservative Supreme Court nominee, new trade deals and the lowest unemployment rate in 50 years, the balance has shifted in the minds of many voters as they react to some of the president's more controversial qualities," Perry continued.
In New Mexico, Trump's 52 percent approval rating in January 2017 sunk to 41 percent in September 2018 and his disapproval rating sat at 55 percent. In Arizona, the president's 55 percent approval rating when he entered office fell to 47 percent last month and his disapproval rating was at 50 percent.
Morning Consult conducted more than 1.6 million surveys with registered American voters from January 20, 2017, to September 30, 2018, to find Trump's approval ratings every month. The poll had a margin of error of plus or minus 2, 2 and 1 percentage points for Utah, New Mexico and Arizona, respectively.
Trump had a net positive approval rating in 38 states when he was inaugurated. The lowest net rating change, eight percentage points, was in Alabama and West Virginia, where Trump had approval ratings of 62 percent, according to the poll.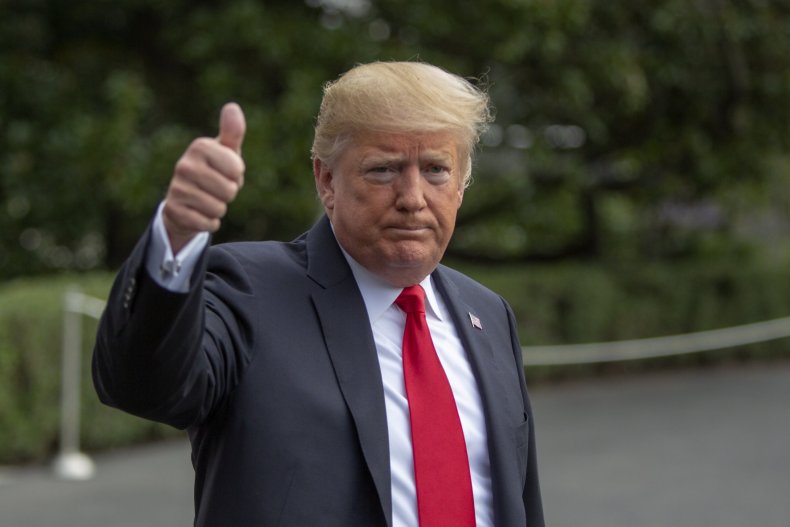 The president regularly discounts polls that report low approval ratings for him. He has also bragged about having a higher approval rating than his predecessors, including Barack Obama, and that his approval rating hits records.
Last Thursday, when Morning Consult updated its approval rating tracker on him, Trump tweeted that he had a 50 percent approval rating from the right-leaning Rasmussen Poll, which has often shown higher approval ratings than any other poll.
"Working hard, thank you!" Trump tweeted.
It is typical for a president to experience a declining approval rating as he serves out his term. President Barack Obama saw an almost 15-point nationwide decline in his first two years in office. Obama's declining popularity also coincided with crushing losses for the Democrats in the 2010 midterms, something that Republicans are fearful of happening to them next month.