Trump's Approval Rating Just Passed Obama's at This Point in Presidency, According to Rasmussen Poll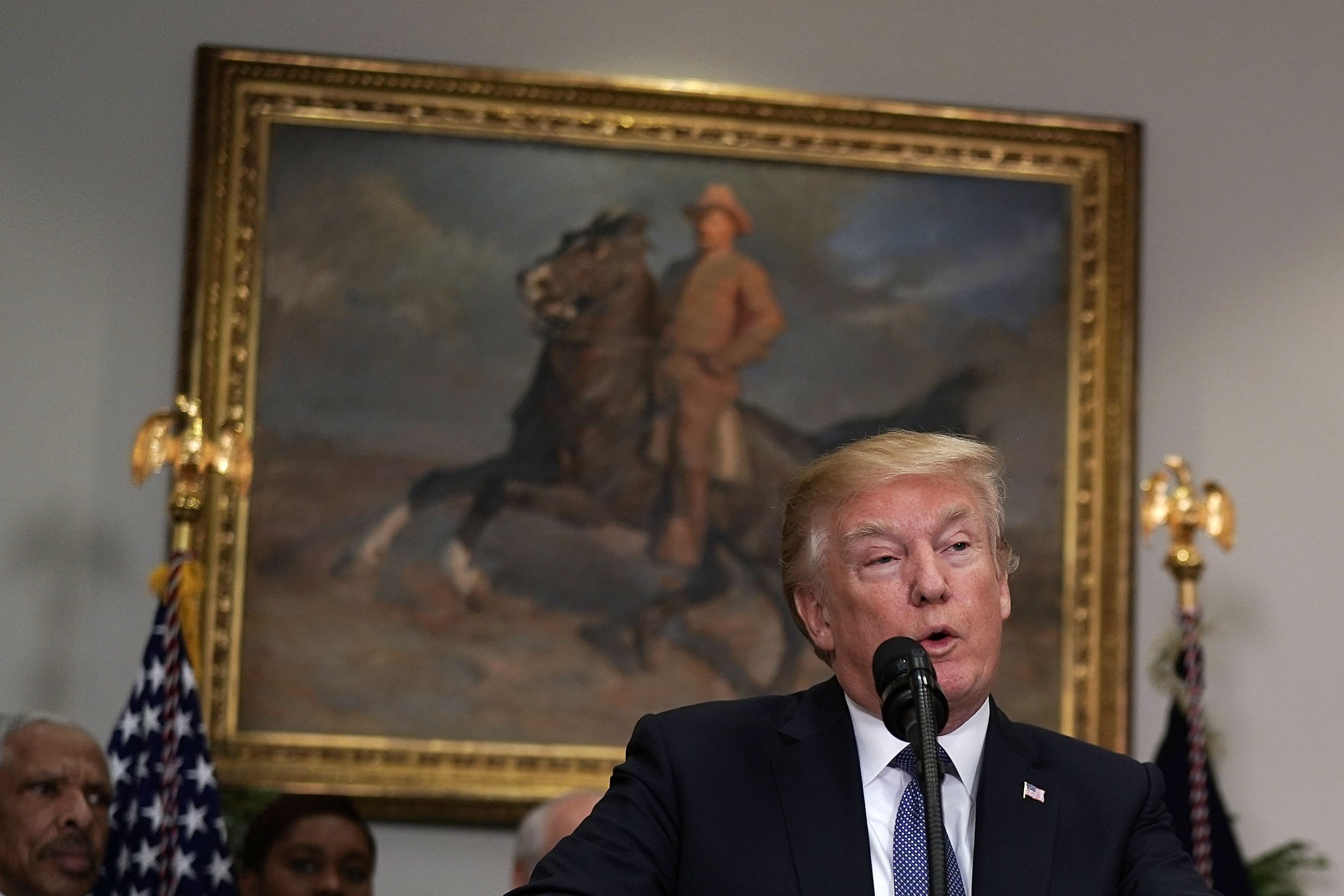 President Donald Trump's approval rating is now higher than former President Barack Obama's at this point in his presidency, according to the results of a daily poll released Tuesday.
As of Tuesday, 50 percent of likely voters in the United States approved of Trump's job performance, according to the Rasmussen Reports daily Presidential Tracking Poll. On this date during year two of Obama's first term, 43 percent of likely voters approved of how the president was performing, the same poll found.
The Rasmussen poll, which surveys 500 likely voters by telephone, tends to give Trump higher approval ratings than other polls and has long been more favorable to Republicans. Earlier this week, a CNN poll conducted by the survey and market research firm SSRS found that approval for the president was at just 35 percent, matching "his lowest level yet."
But across polls, Trump has performed better in recent weeks. In early February, after Rasmussen put the approval figure at 49 percent, the president tweeted the news, adding, "Other Trump polls are way up also. So why does the media refuse to write this? Oh well, someday!"
When Rasmussen previously gave Trump a 50 percent approval rating, last June, the president tweeted the figure and added, referring to Obama, "That's higher than O's #s!"
In Tuesday's Rasmussen poll, 48 percent of people disapproved of Trump's job performance. Thirty-five percent strongly approved, and 39 percent strongly disapproved.