Donald Trump Approval Rating on Immigration Hits All-time Low Amid Family Separation Policy Outrage
Amid outrage over his administration's policy of separating families at the southern border, President Donald Trump's approval rating on immigration has hit an all-time low in CNN polling.
Approval for Trump's handling of immigration sits at just 35 percent, according to a CNN poll released Monday. That figure represents a 5-point drop from where Americans stood on the issue just one month ago.
The high point for Trump came in March 2017, when the rating stood at 44 percent. Fifty-nine percent now disapprove of Trump's handling of immigration, and only 28 percent voiced approval for the specific policy of separating families at the border.
Trump's campaign for president, which began three years ago, was fueled by his hard-line immigration rhetoric. And that talk has been converted into policies since taking office, as he has sought to restrict both legal and illegal immigration.
The announcement last month by his Attorney General Jeff Sessions of a "zero-tolerance" approach at the border, though, has sparked widespread condemnation from across the political spectrum. By criminally prosecuting everyone who crosses the border illegally, rather than continuing with the policy of handling many via civil procedures, adults are being detained while children are housed in cramped detention facilities that have been described as "cages."
All 49 Democratic senators have signed a bill that would outlaw the policy of taking away children. But some Republicans have also joined in the condemnation, as have former first ladies Michelle Obama, Laura Bush, Hillary Clinton and Rosalynn Carter. Even current first lady Melania Trump expressed her opposition to the effects of the policy, even if she parroted her husband's false claim that it was Democrats who needed to help find a solution.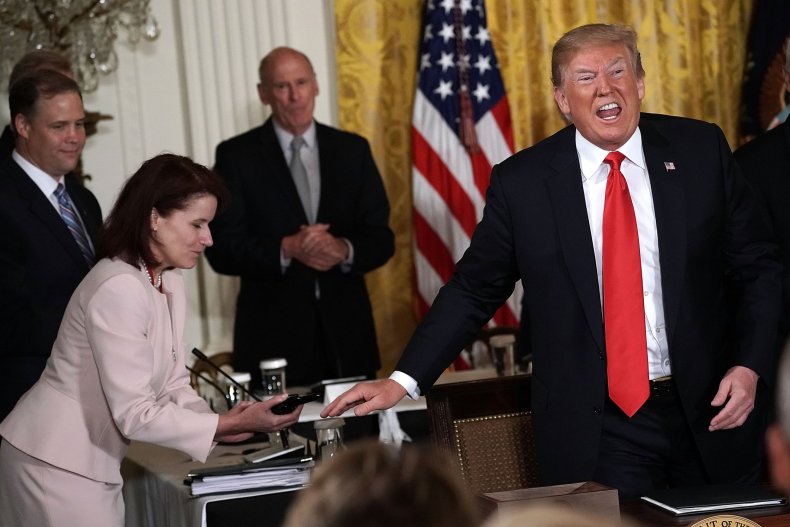 Donald Trump has repeatedly sought to blame Democrats for the policy, even though it was explicitly introduced by his administration. He has added that it was up to Democrats to come to the table and agree to broad immigration legislation involving funding for his proposed border wall.
But his latest approval rating on the issue suggests his tactics to shift the blame are not holding sway with Americans, which could prove costly in November's midterm elections. Trump's overall approval rating has dropped 2 points, to 39 percent, in the same CNN poll.
It wasn't all bad news for Trump on the approval-rating front on Monday, however. His approval rating ticked up to 45 percent in a Gallup poll, matching his high point with the pollster from his first week in the White House last January.