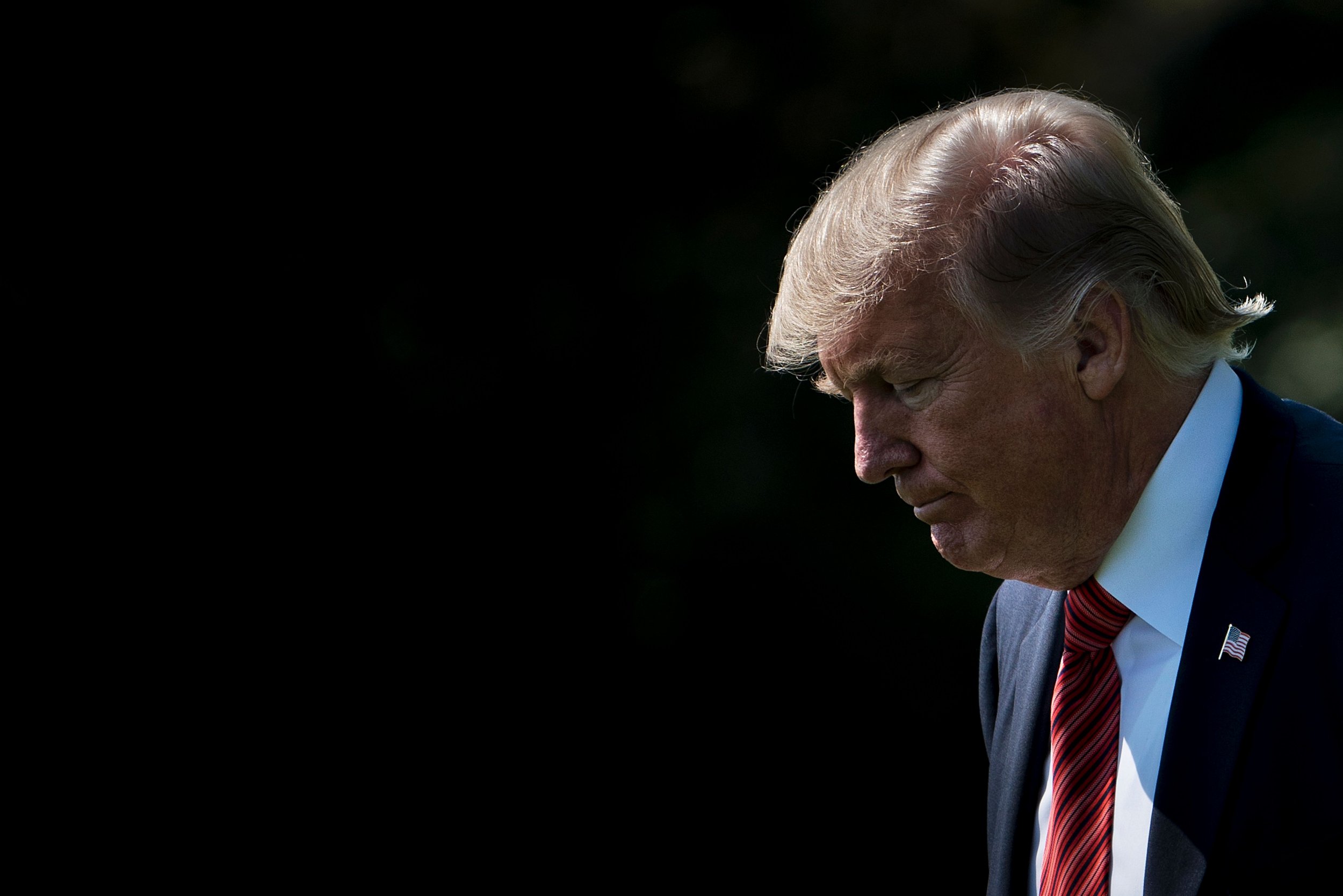 President Donald Trump's popularity is close to the lowest it's ever been in the wake of Hurricane Harvey, a catastrophic storm that brought flooding to many parts of Texas and sent a reported 30,000 Americans to shelters since making landfall Friday.
The president's popularity was stalled at 35 percent in Gallup's latest daily tracking poll and hovered near 42 percent on Monday in Trump's favorite right-wing polling site, Rasmussen Reports. If the natural disaster has a similar impact on Trump's approval as others have on former presidents, the numbers could sink even lower.
Related: Here's how Donald Trump could actually be impeached
As the Lone Star State attempts to recover from the storm, Trump is just one percentage point away from dipping back down to his record low approval rating while in office. Trump may want to be wary, as former President George W. Bush's approval ratings never fully recovered after Hurricane Katrina. That storm crippled the state of Louisiana and New Orleans for years, and it dealt a blow to the reputation of his administration.
Bush's approval rating dropped to just 43.9 percent during his fifth year in office, after much of the public disapproved of the White House's response to the tragic event.
Former President Barack Obama suffered a big drop in popularity following his "botched" response to the BP oil spill in the Gulf of Mexico, dipping to nearly 44 percent as a majority of the public lost its confidence in the 44th president.
How Trump's approval rating is affected by possibly the most disastrous storm Texas has ever faced will largely depend on his response throughout the days and weeks ahead. The president has been steadily tweeting about the storm and about his confidence in Texas's first responders, as well as in his government's ability to assist in reconstructing locales like Rockport, Texas.
Meanwhile, he's also been releasing bombshells ever since the storm reached the United States, including issuing his first presidential pardon—for the controversial former Arizona Sherriff Joe Arpaio, who gained notoriety for his hardline stance on both legal and illegal immigration.
Trump has scheduled a Tuesday visit to Texas, where he'll meet with those affected by the landmark event that's ravaged homes and communities across the state.
"Major rescue operations underway!" Trump tweeted Sunday. "HISTORIC rainfall in Houston, and all over Texas. Floods are unprecedented, and more rain coming. Spirit of the people is incredible.Thanks!"