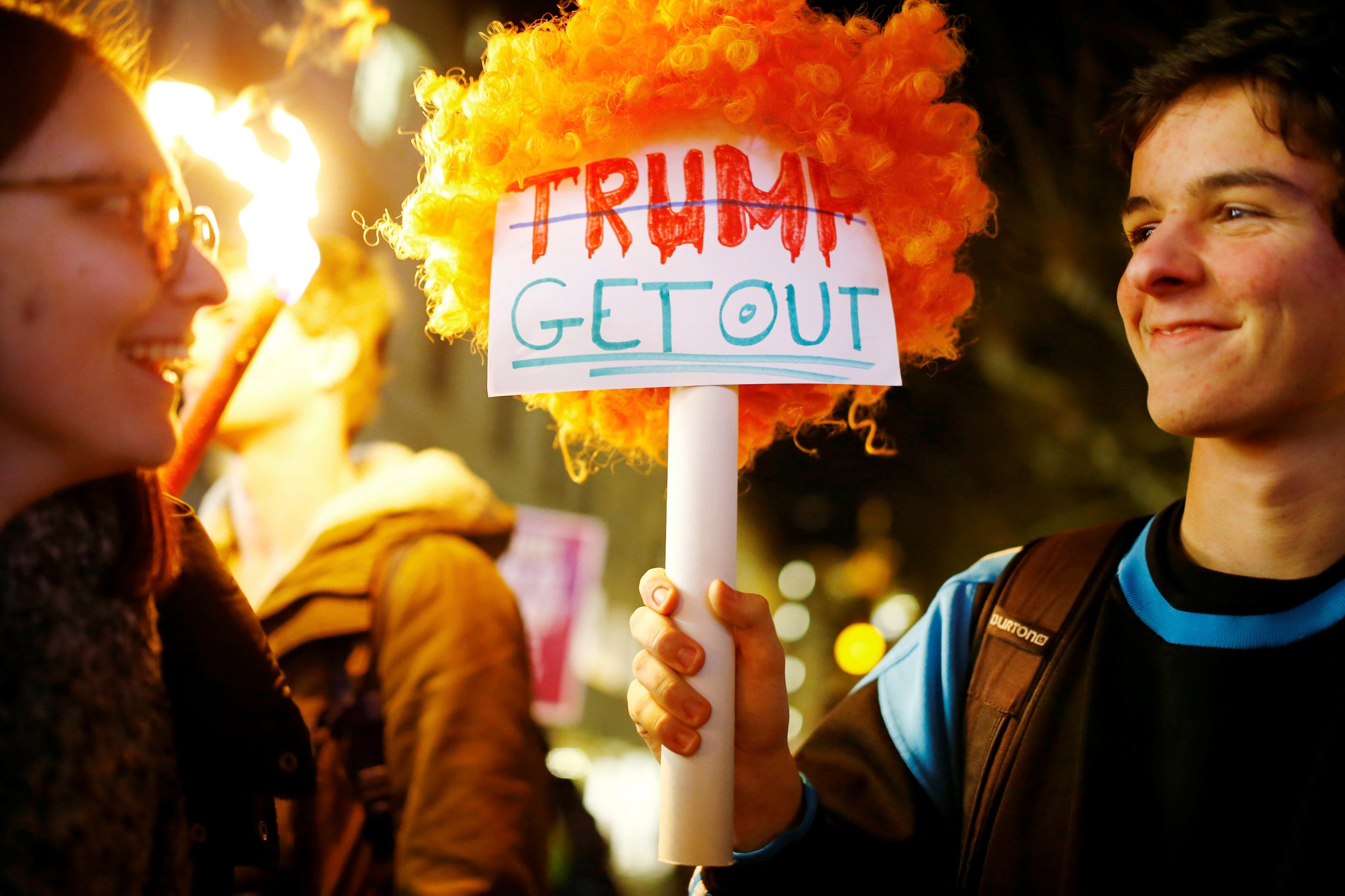 Most millennials disapprove of Congress and President Donald Trump's job performance and think the country is heading in the wrong direction, a new poll found.
Sixty-three percent of millennials, aged 18 to 34, said they disapprove of Trump, with 46 percent of respondents saying they strongly disapprove, according to an NBC/GenForward poll, published Monday.
Just 19 percent of young people gave Trump a positive approval rating, down from 22 percent in the same poll at the start of January.
But Trump wasn't the only figure in Washington to get poor marks from the country's youth. Congress, too, polled poorly with 61 percent of respondents disapproving of how federal lawmakers have handled their job.
Another nearly two-thirds of those surveyed, 63 percent, said the country is "off on the wrong track," the poll found. Just 18 percent said the United States is "generally headed in the right direction" while another 18 percent said they weren't sure.
The poll was conducted between January 3 and 16, as talk of a government shutdown loomed and Congress wrestled with what to do with the Deferred Action for Childhood Arrivals program, which temporarily delays deportation for undocumented immigrants brought to the country as children and makes them eligible for work permits. The program is slated to expire in March.
Millennials are mostly split about the Democratic Party but view it more favorably than its Republican counterpart. Forty-four percent of respondents said they felt somewhat or very favorable about Democrats, versus just 24 percent who said the same for Republicans. Similarly, 43 percent said they felt somewhat or very unfavorable toward Democrats while a clear majority, 62 percent, signaled that they felt the same of Republicans.
Millennial voter's support for the Democratic Party is reflected in their views on the 2018 midterms. Half of respondents said they plan to support or are leaning toward voting for a Democratic candidate in November. The final quarter of respondents said they don't plan to vote for either party.
Millennials also appear significantly more driven by issues than ideology. Overall, 71 percent said candidates' positions on issues are more important than their personal qualities, which 22 percent felt was most important, or party, which only five percent of respondents said was most important. Those numbers were relatively stable across racial lines.
Pollsters interviewed a nationally representative sample of 1,844 adults, recruited and administered by National Opinion Research Center at the University of Chicago. The margin of error was 3.95 percentage points.