Donald Trump's Approval Rating in Montana Has Plummeted Since Inauguration as President, Hosts Rally in State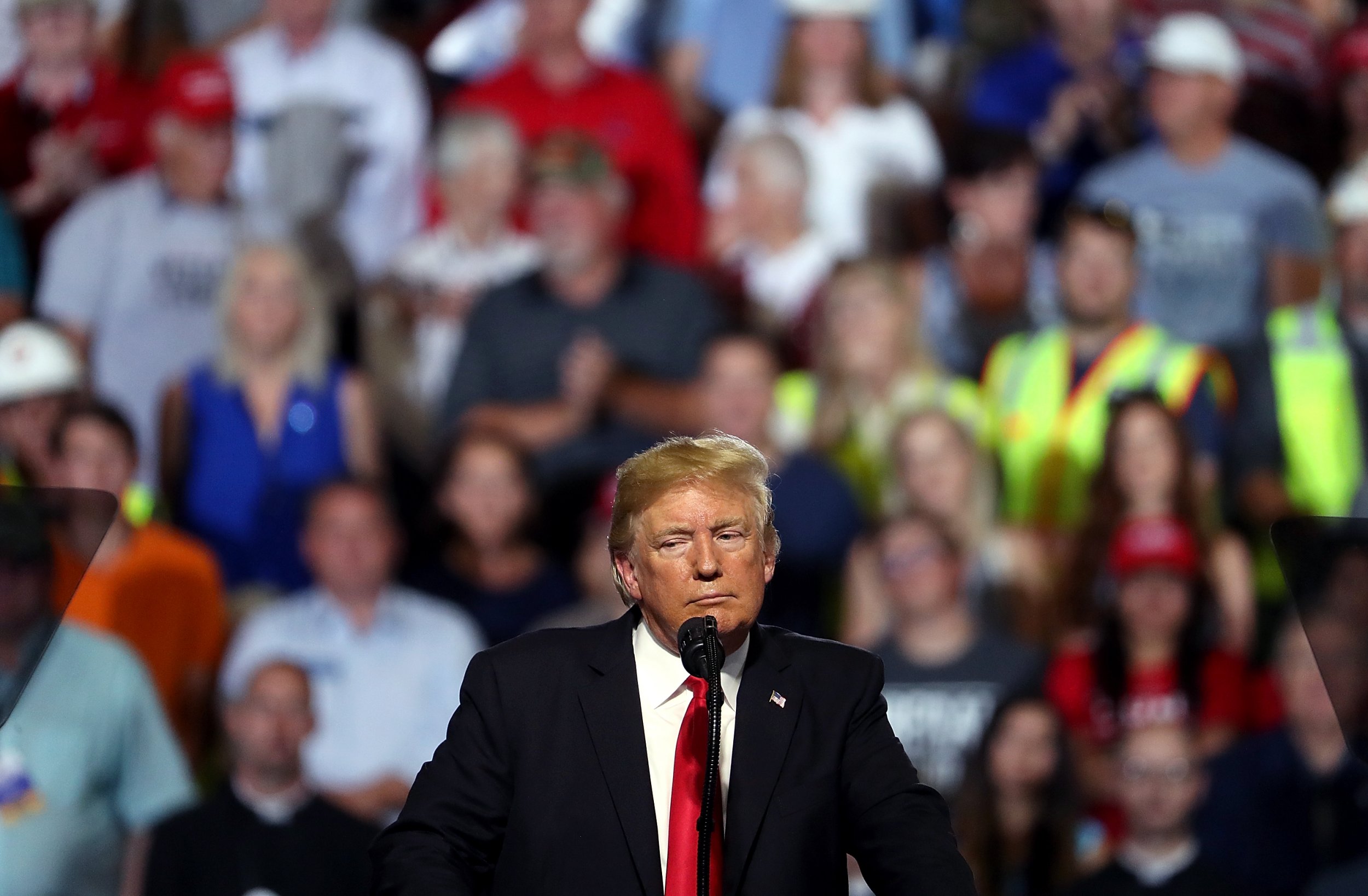 President Donald Trump is set to host a rally Thursday evening in Montana, a state where he remains popular. But while his approval rating remains strong in the state, it has fallen off quite a bit since he took office in January of last year.
Trump's net approval rating in Montana has fallen 19 percentage points from inauguration until now, according to Morning Consult. In January of 2017, Trump had 56 percent approval and 32 percent disapproval. On Thursday, according to Morning Consult, the president's approval has fallen to 51 percent while his disapproval has shot up to 45 percent.
Trump is scheduled to host a rally in Missoula, Montana, on Thursday ostensibly in support of Republican Senate candidate Matt Rosendale, although the rallies often devolve into the president riffing on recent headlines.
Trump attacked Rosendale's Democratic opponent, Senator Jon Tester, on Wednesday on Twitter. The president went after Tester's response to misconduct allegations made against White House doctor Admiral Ronny Jackson, who Trump had nominated to become Secretary of Veterans' Affairs.
Newsweek subscription offers >
"Ever since his vicious and totally false statements about Admiral Ron Jackson, the highly respected White House Doctor for Obama, Bush & me, Senator John Tester [sic] looks to be in big trouble in the Great State of Montana! He behaved worse than the Democrat Mob did with Justice K!" Trump tweeted.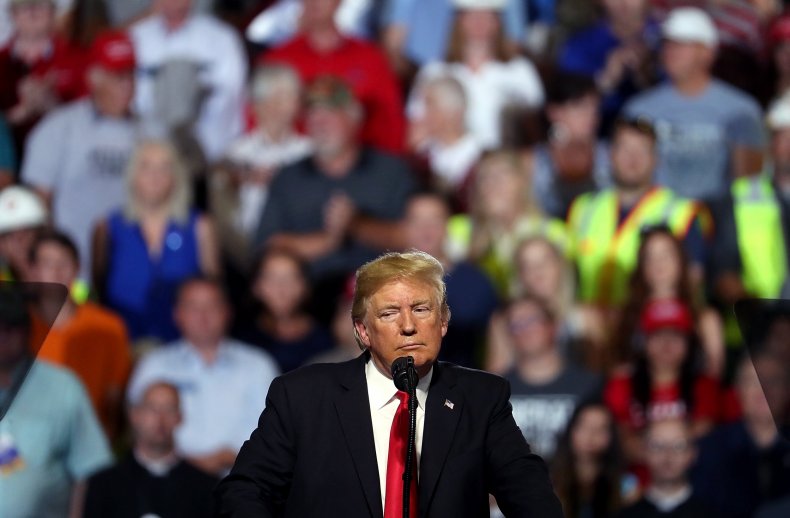 Tester's office had released information about the workplace fostered by Jackson, who eventually withdrew from the nomination. The Democrat appears to be leading the state, but the margin is relatively narrow. The RealClearPolitics average had Tester up by about 3 percentage points. The race was, however, still listed as a "toss-up" on the site's map of Senate races.
Trump's overall approval rating has fluctuated a fair bit since he took office. According to FiveThirtyEight's tracker, less than a week into the job his average approval rating had risen to nearly 48 percent—his highest such figure since taking office. But as of Thursday, FiveThirtyEight had Trump's approval around 42.6 percent, which is far from his worst but not stellar either.
Donald Trump's Approval Rating in Montana Has Plummeted Since Inauguration as President, Hosts Rally in State | U.S.