Donald Trump's Approval Rating Among Republicans is Far Less Impressive Than He Suggests, New Poll Indicates
President Donald Trump has often touted his strong approval ratings among Republican voters in recent weeks. But, according to poll data released Tuesday, that support may be far less impressive than he makes it out to be.
The survey, conducted by The Washington Post, originally found that Donald Trump's approval rating among Republicans was about 85 percent. Those results were on par with similar polls done in recent months, including one by the Wall Street Journal and NBC News from July that found his approval rating among conservative voters was as high as 88 percent.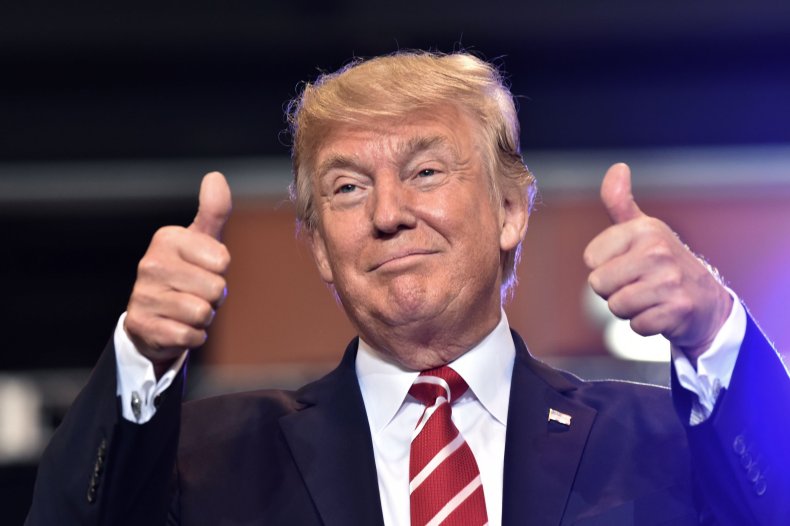 But then, the Post's split poll-takers who identified as Republican into three separate groups: people who strongly identify with the GOP, people who identify as Republican but not strongly and the remaining group who technically call themselves independents but say they lean toward the Republican Party. The results after these distinctions were made showed glaring discrepancies.
Trump's overall approval rating for those who identified as strongly Republican is an overwhelming 93 percent. But voters who identified themselves in this category make up less than 20 percent of Americans likely to vote in elections.
On Sunday, Trump tweeted that his approval ratings are "very good" and that they may even lead to a "Red Wave" this November.
For the individuals surveyed in the poll who identified as Republican but less strongly, Trump was not nearly as popular. His approval rating for this group was at 72 percent, with almost half of that percentage saying that they only "somewhat" approve of the president. The findings for this group were similar to those found among independent voters who tend to lean Republican.
Among those who identify as strong Republican, Trump is painted as even more favorable than Ronald Reagan. But for those who do not identify as strongly within the party, Trump is placed behind the Reagan and George W. Bush in terms of popularity, according to the Post's findings.
His numbers, however, remain strong within his rural base. A CNBC/Morning Consult poll released Wednesday indicated that his approval rating among rural voters had remained unchanged or actually improved, despite them suffering negative consequences from the trade wars ignited by the president's tariffs.
Trump has long touted how well-liked he is within conservative circles. In 2017, approaching the one-year anniversary of his 2016 presidential win, he tweeted that no one should "underestimate the UNITY within the Republican Party."
At a rally in Florida on July 31, Trump told the crowd that "the most popular person in the history of the Republican Party is Trump—can you believe it?"
This story has been updated to include data from a new poll released Wednesday.