Donald Trump Approval Rating Rising Due to Bad News About Him, Just Like Bill Clinton's, Joe Scarborough Says
President Donald Trump's rising job approval rating in a mainstream poll could be due to bad news about him, as was the case with former President Bill Clinton, MSNBC's Morning Joe co-host Joe Scarborough said on Monday morning.
Trump's approval rating in an NBC News/Wall Street Journal poll released on Sunday was 46 percent, up three points from January. That is the highest rating Trump for some time from any poll, excluding the conservative-leaning Rasmussen Reports. Trump's disapproval rating in the latest poll was 52 percent, down two points since January.
The poll, which was conducted from February 24 to 27 and had a margin of error of plus or minus 3 percentage points, also found that 41 percent would vote for Trump in the 2020 election, while 48 percent would support a Democratic candidate.
Morning Joe co-host Mika Brzezinski said Trump's reelect rating is worse than that of his predecessor Barack Obama at the same point in the 2012 cycle, which was 45 percent, while 40 percent said they would vote for Obama's opponent. But Trump's reelect rating is better than Bill Clinton's at the same time, only 38 percent, with 42 percent of respondents stating they would vote for his opponent, Brzezinski added.
Scarborough then noted that Trump's ratings situation reminded him of what Clinton experienced.
"It seemed the more bad news befell Bill Clinton, the higher his approval ratings went," Scarborough said.
"By the time he was impeached, and by the time it was evident he committed perjury, by the time he had been stripped of practicing before the bar in Arkansas and the Supreme Court even stripped him of his rights to practice in front of the bar there for lying under oath, his approval ratings were over 60 percent," Scarborough continued.
Scarborough also noted that Darrell Hammond did a Saturday Night Live skit at the time, joking that he could smoke marijuana on the streets and be just fine, in light of Clinton's high ratings despite the Monica Lewinsky scandal.
"Well, Donald Trump faced one of his worst weeks last week, he said one of his worst months in the past month or so, and his numbers appear to be coming up," Scarborough reiterated.
Scarborough said he has never met a politician who was enthused with having a 41 percent re-elect rating. "That means you're going to lose, but still, 46 approval rating, this is about as high as Donald Trump's got," Scarborough concluded.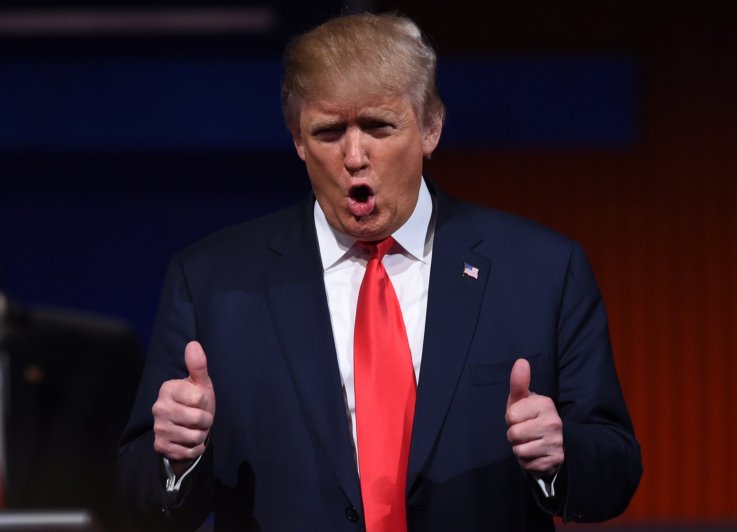 Though they are among Trump's biggest critics on news networks, Scarborough and Brzezinski have previously admitted that the mainstream media's tendency to go anti-Trump could come back and hurt them.
"The entire mainstream media, we are reflexively anti-Trump on all things," Scarborough said on journalist Katie Couric's podcast in January 2018.
"We're over our skis, and it's going to hurt us," Brzezinski said at the time.
Scarborough was speaking following the death of his mother, Mary Joanna Scarborough, at the weekend. He paid tribute to her with comments earlier in the show.
Donald Trump Approval Rating Rising Due to Bad News About Him, Just Like Bill Clinton's, Joe Scarborough Says | U.S.