Donald Trump Approval Rating: More Than Twice as Many Women Disapprove Than Approve of President's Performance
More than twice as many American women disapprove of President Donald Trump's job performance than approve, a new Pew Research Center study found.
The poll, released Monday morning, indicated that 63 percent of all women disapproved of the job the president is doing, while just 30 percent approved. Men, however, are more divided in their views, with 46 percent approving of the president, and 47 percent disapproving.
The Pew report was conducted between September 18 and September 24, before Supreme Court nominee Brett Kavanaugh's hearing before the Senate Judiciary Committee last week, but after Christine Blasey Ford and Deborah Ramirez accused Trump's pick to the highest court in the country of sexual assault or misconduct.
The president has been relatively unsympathetic toward Kavanaugh's accusers and has said that because he himself had been accused of sexual assault on numerous occasions, he had difficulty believing women in these situations.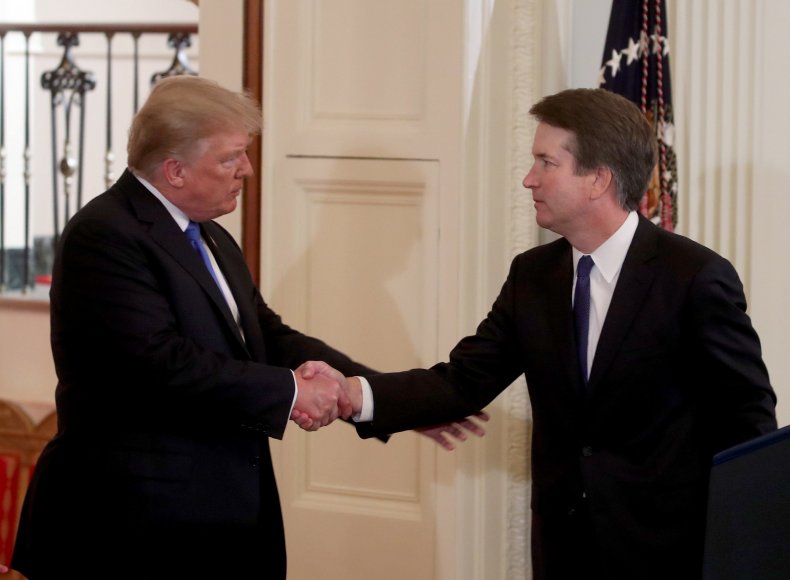 "It does impact my opinion. You know why? Because I've had a lot of false charges made against me. I'm a very famous person," he said at a New York City press conference last week. "But I've had a lot of false charges made against me. Really false charges. I know friends that have had false charges. People want fame, they want money, they want whatever. So when I see it, I view it differently than somebody sitting home watching television where they say, oh, Judge Kavanaugh, this or that. It's happened to me many times. I've had many false charges."
The president went on to say that those charges "absolutely" affected his thinking about Kavanaugh, and supported the candidate enthusiastically.
When asked about how this might impact female voters' views on Trump and the Republican candidates who support him in November's midterm elections, the president appeared unconcerned.
"The people that have complained to me about [Kavanaugh's alleged sexual assault and subsequent Senate hearing] the most, about what's happening, are women," he said, indicating that female voters were on his side. "Women are very angry. You know, I got 52 percent with women. Everyone said this couldn't happen. 52 percent. Women are so angry."
Exit polls suggested that Trump won 52 percent of the vote from white women. He received just 41 percent of the vote from women overall.
A Politico/Morning Consult poll out last week found that Trump's approval rating among Republican women had dropped 19 points in just one week. Brett Kavanaugh's approval rating also experienced an 18-point drop with GOP women.
Another USC Dornsife/Los Angeles Times poll, released September 26, found a 28-point advantage for Democratic midterm candidates among women.
President Trump has linked Kavanaugh's appointment to the Supreme Court with a Republican sweep this November on multiple occasions. Polling numbers, however, indicate that the opposite may be true.