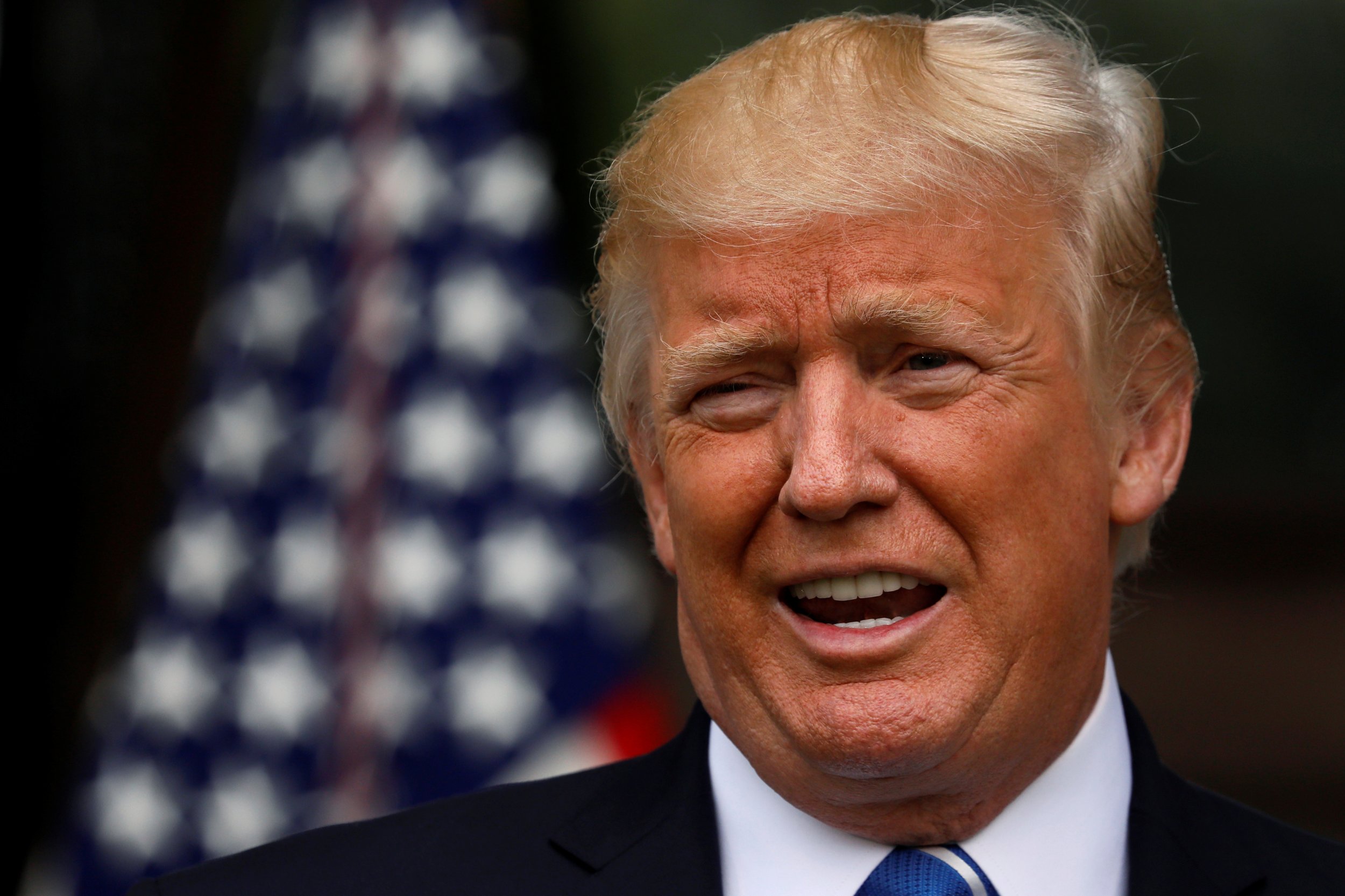 President Donald Trump's popularity among American voters is once again in decline, falling back to the historic lows that have marked the first eight months of his White House tenure.
The president's approval rating hovers at 38.8 percent, according to a weighted average the polling site FiveThirtyEight released Wednesday morning. That total reflects a dip among several daily tracking polls, including from CBS News (35 percent), Gallup (39 percent), and Trump's favorite (and more favorable) right wing polling site, Rasmussen Reports (43 percent).
Related: Here's how Donald Trump could actually be impeached
The decline appears to have started during the weekend, when Trump sparked controversy over his use of Twitter to condemn protests within the NFL against police brutality and racial inequality during televised national anthems at the beginnings of games.
"The issue of kneeling has nothing to do with race. It is about respect for our Country, Flag and National Anthem. NFL must respect this!" the president tweeted Monday. "The NFL has all sorts of rules and regulations. The only way out for them is to set a rule that you can't kneel during our National Anthem!"
Trump enjoyed a bounce in his approval ratings after multiple hurricanes battered the United States, from Harvey in Texas, to Irma in Florida, and Maria in Puerto Rico. The slight uptick appears to have subsided, however, after the NFL spat.
Even if the president managed to continue his streak of increasing popularity for more than just a few days after the hurricanes, it likely wouldn't have been enough to change an unfortunate reality of his time in office: He remains the least popular president in modern American history, dating as far back as President Harry Truman in the 1940s. In fact, the only other president to suffer such lows this early on in his administration was President Gerald Ford, who plunged to a 41 percent approval rating after pardoning his predecessor, Richard Nixon.
Throughout history, the majority of U.S. presidents have often enjoyed honeymoon periods during which their popularity is high for their first months in office before eventually tapering off. The same has not been true for Trump, who has seen increasing disapproval of his presidency even while managing to hold onto a majority of his conservative base.