Trump's Approval Ratings Are Even Plunging in Right-Leaning Poll Reports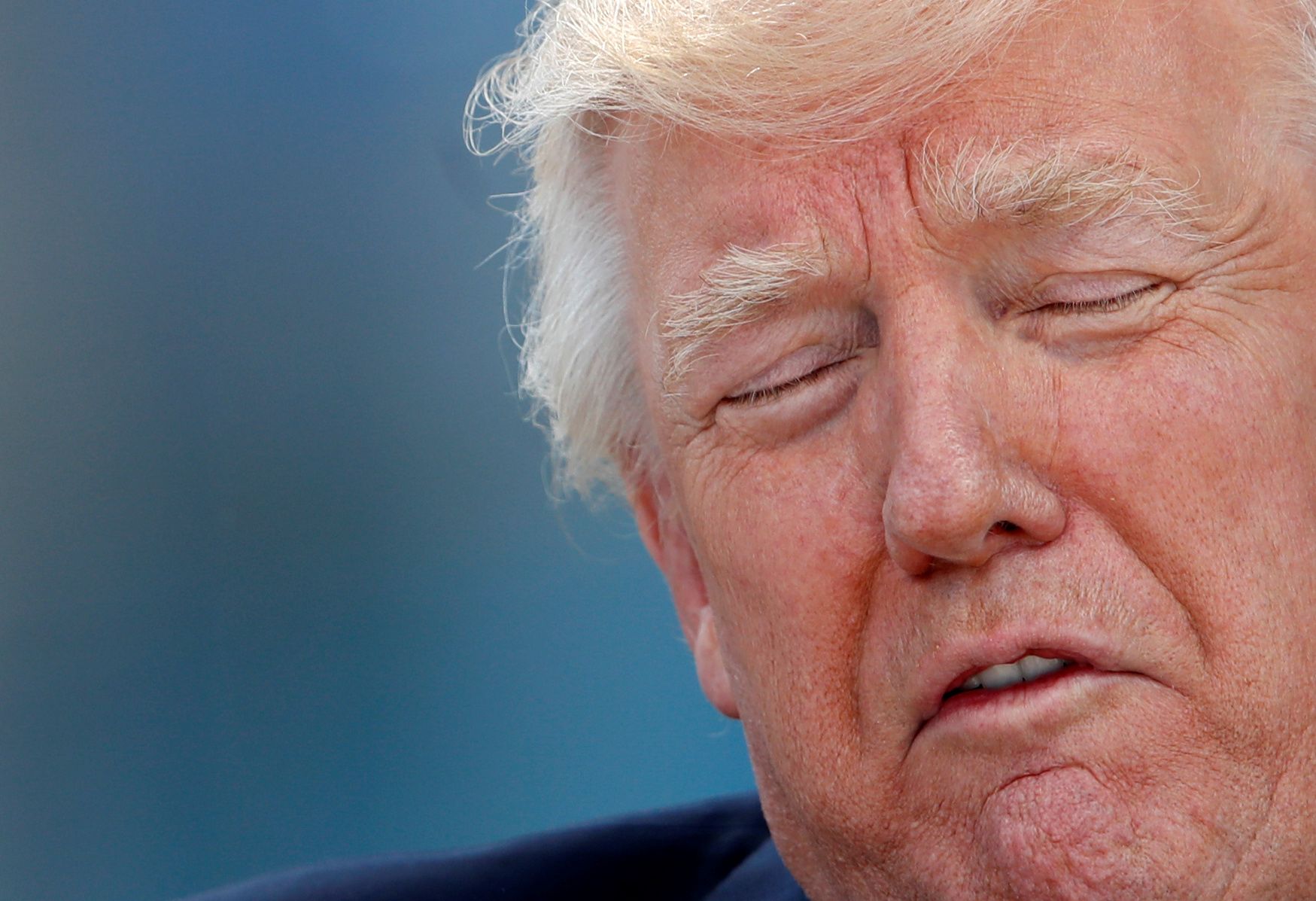 Donald Trump doesn't seem to mind that less than half of the country supports his presidency. The president shared a photo on Twitter Thursday that showed him clapping in front of an American flag with his most recent poll numbers from the right-leaning Rasmussen Reports, which placed his approval index at 48 percent. Trump wrote: "Thank you for your support. Together, we will MAKE AMERICA GREAT AGAIN!"
But by Monday, it seemed Rasmussen's score of Trump's young presidency was plunging, dipping to 44 percent upon his arrival back to Washington after his first trip abroad since assuming the Oval Office. That figure is much closer to virtually every other poll as of recent, which places Trump's popularity among voters at nearly 42 percent, according to Gallup's three-day rolling average.
Related: Experts upgrade Donald Trump's impeachment odds
Even Fox News scored the president's approval ratings last week at just 40 percent. The network's analysis showed white voters and Americans without a college degree—two demographics crucial to Trump's base during the 2016 election—were beginning to sharply disapprove of the president's overall performance more than ever before.
Trump's tanking support in even right-leaning polls comes as his presidency has been enveloped in a Russian scandal that simply won't go away, with former FBI Director Robert Mueller now leading a special counsel's investigation into the Kremlin's meddling in the 2016 election and the Trump campaign's possible collusion with Russia. Trump has repeatedly and furiously responded to the allegations on Twitter throughout his tenure in Washington, resulting in the majority of Americans also expressing their disapproval with his social media use, according to various polls.
Trump is reportedly establishing a "war room" within the White House to fight the accusations against his campaign and his administration's ties to Russian oligarchs and Russian President Vladimir Putin's Kremlin operations. He's also reportedly planning yet another shakeup of his administration, following the resignations of several major aides and staffers, including former National Security Adviser Michael Flynn and Monday's announcement of White House Communications Director Michael Dubke's departure.
The chaos might finally be wearing at Trump's once good spirits. The president cancelled a rally in Cedar Rapids, Iowa, this week that would have put Trump back at a podium he often seems most comfortable: Flocked by his biggest supporters who elected him the 45th president of the United States.
"Due to an unforeseen change in President Trump's schedule, we will need to unfortunately postpone the previously scheduled rally in Cedar Rapids," a White House statement released Saturday announced. "President Trump will see you in Iowa very soon."