Donald Trump Is 'Assassinating the Presidency,' Bob Woodward Says After First Debate
Journalist Bob Woodward blasted President Donald Trump after Tuesday's first presidential debate, saying that he "is assassinating the presidency."
"He will give out words, but there's nothing behind it and that was revealed last night," Woodward told MSNBC's Morning Joe.
The veteran journalist and author said he became familiar with these behaviors while writing his book Rage, for which Trump granted Woodward 18 recorded interviews. The book, released earlier this month, revealed that Trump had purposefully downplayed the severity of the coronavirus pandemic to the American people. More than 200,000 people have died from COVID-19 in the U.S.
Speaking on Wednesday, Woodward said that Trump has been unable to fulfill the job of a president, which is to "protect the people, tell the truth, provide some sort of moral compass."
He added that viewers were likely feeling "embarrassment" and "sadness" following Tuesday's faceoff between Trump and Democratic nominee Joe Biden.
"People are going to have to unwind some of this and make sense of our democracy in the coming four months before the next president takes office, and it might be Trump," Woodward warned.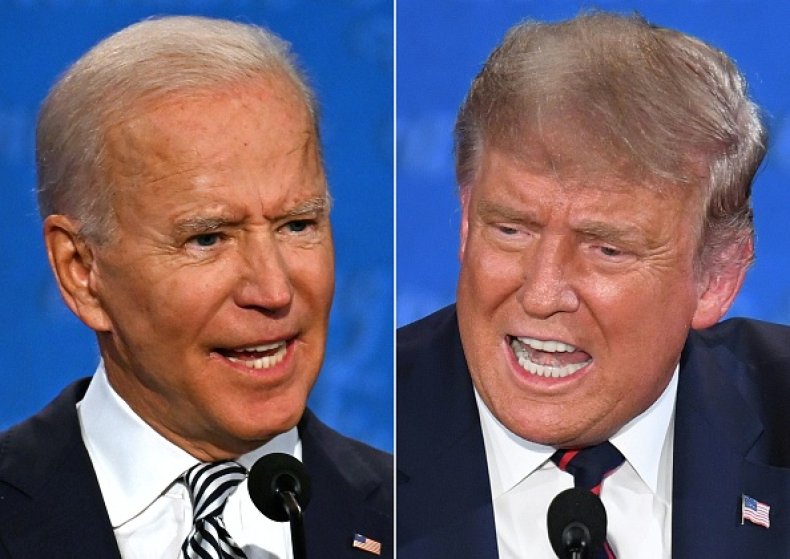 Both candidates took to the stage in Cleveland Tuesday night, along with the moderator, Fox News' Chris Wallace.
Most of the 90-minute debate was spent battling for airtime as the nominees talked over each other, making it difficult for viewers to understand the candidates' views on the six key topics selected: both men's political records, the Supreme Court, the coronavirus, race and violence, the economy and the integrity of the election.
Early on, Wallace interjected himself between Trump and Biden's arguing, saying, "I hate to raise my voice, but why should I be different than the two of you? I think the country would be better served if we let both people speak without interrupting."
Woodward called the event a "big mess on our hands." While he was quick to criticize how Trump has handled his job as president over the past three and a half years, he also questioned whether Biden's efforts to win the White House, or any campaign, could reunite the country.
"The question is: Are the institutions up to it? I have to vote doubt on that," Woodward said.
"I don't know whether we have a process or leadership out there that can gather the remnants on the floor that Trump has shredded—absolutely shredded—and ignored, and put it back together," he added.
Newsweek reached out to the White House for comment but did not hear back before publication.