Trump Blasts Fox News' Chris Wallace for Praising Pete Buttigieg: 'He Never Speaks Well of Me'... Fox Is Moving to 'Losing Side'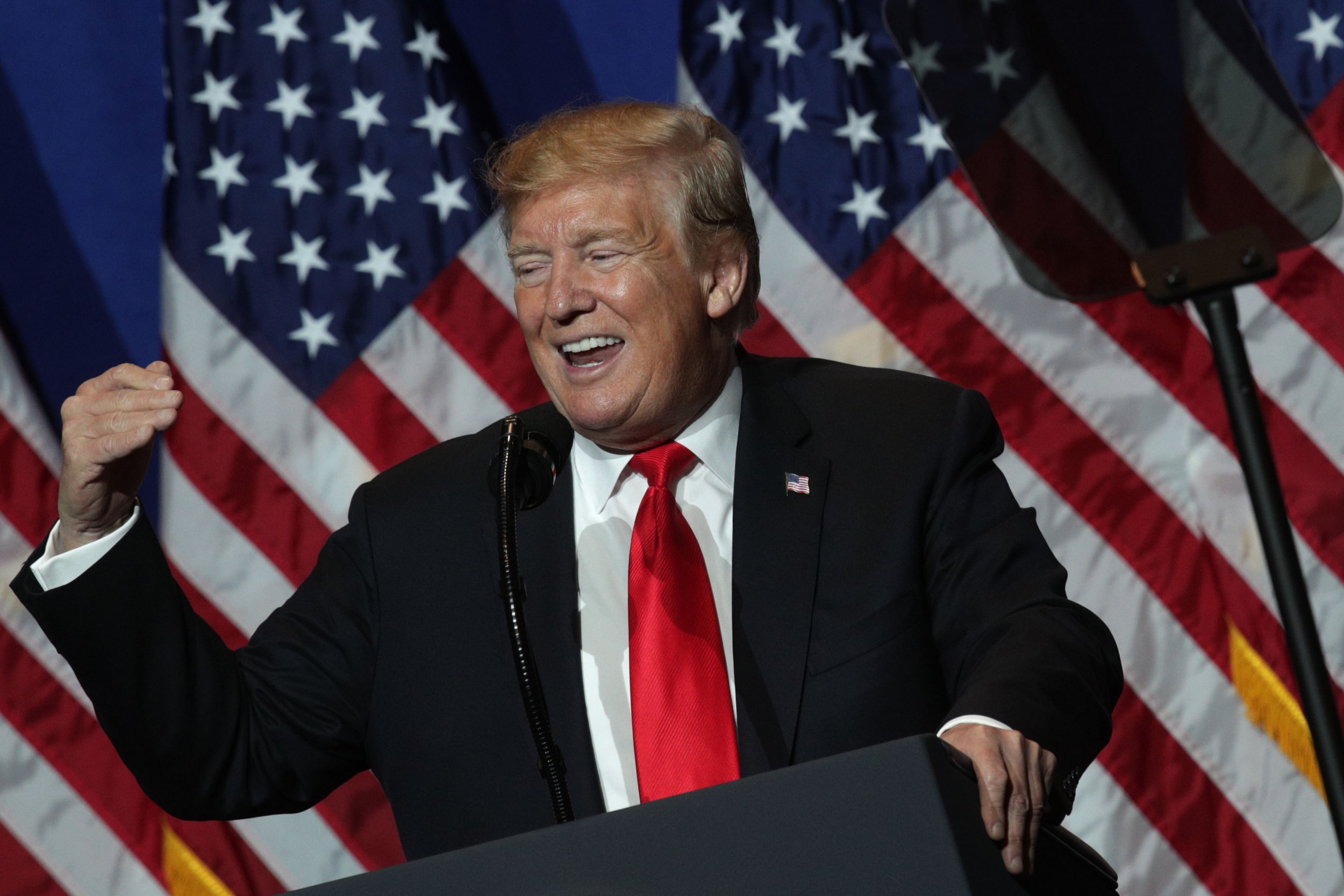 President Donald Trump on Sunday lashed out at the Fox News Channel and Chris Wallace for allowing 2020 candidate Pete Buttigieg airtime in a series of tweets, where he declared the network is "moving more and more to the losing side."
Hours before Buttigieg was set to hold a Fox News Town Hall event, Trump took to Twitter to blast the network for "moving to the losing side" by "wasting airtime" on the 37-year-old South Bend Mayor and complained that Wallace "never speaks well of me."
"Hard to believe that @FoxNews is wasting airtime on Mayor Pete, as Chris Wallace likes to call him. Fox is moving more and more to the losing (wrong) side in covering the Dems. They got dumped from the Democrats boring debates, and they just want in. They forgot the people who got them there," the president wrote.
"Chris Wallace said, 'I actually think, whether you like his opinions or not, that Mayor Pete has a lot of substance...fascinating biography.' Gee, he never speaks well of me - I like Mike Wallace better...and Alfred E. Newman will never be president!" he added in another tweet.
Since officially launching his 2020 presidential bid in mid-April, Buttigieg has risen to third place in some national polls, behind Sen. Bernie Sanders (I-Vt.) and former Vice President Joe Biden. Although political pundits have credited his newfound fame to his growing presence on social media and the news, the 37-year-old candidates' Fox News appearance comes amid calls by some Democrats for a boycott of the network.
In March, Democratic National Committee Chair Tom Perez announced that the party will deny all requests from Fox News to host Democratic primary debates, citing the network's inability to "host a fair and neutral debate" as the reason.
Sanders and Sen. Amy Klobuchar (D-Minn.), who announced her 2020 bid in February, have both conducted town halls moderated by Fox News. However, Sen. Elizabeth Warren recently said she will refuse invitations for similar events hosted by the network she deemed as one "designed to turn us against each other."
Despite tweets attacking Fox News and Wallace this weekend, Trump slammed Democrats for refusing to partner with the network in the debates when the party announced their decision.
"Democrats just blocked @FoxNews from holding a debate," he tweeted at the time. "Good, then I think I'll do the same thing with the Fake News Networks and the Radical Left Democrats in the general election debates!"