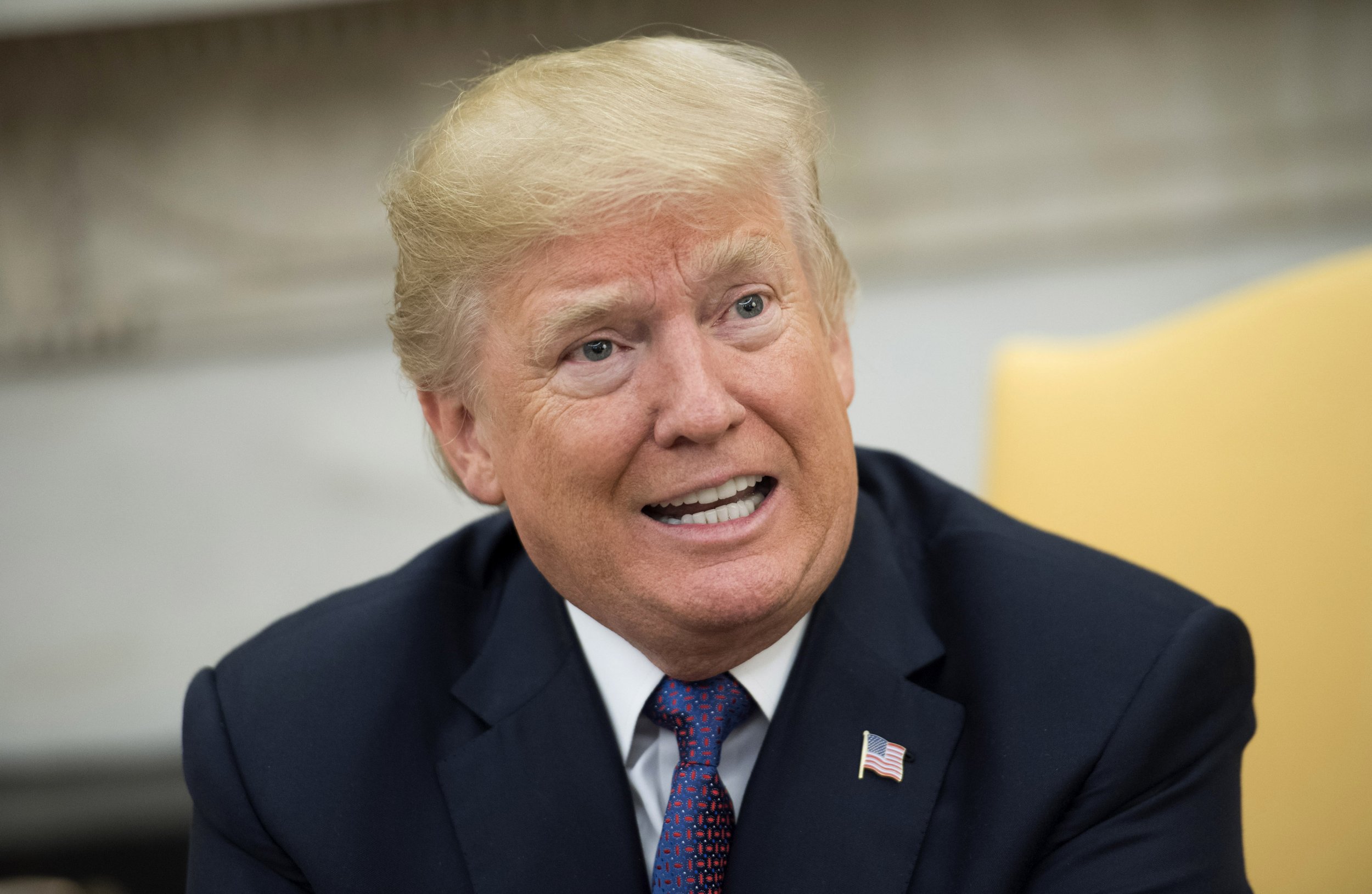 President Donald Trump renewed his attacks on the mainstream media and Hillary Clinton on Twitter Saturday. The president seemingly was responding to news reports about Russian efforts to use social media in an apparent effort to influence the 2016 presidential election.
"Keep hearing about 'tiny' amount of money spent on Facebook ads. What about the billions of dollars of Fake News on CNN, ABC, NBC & CBS?" Trump tweeted. An hour and 15 minutes later, he tweeted: "Crooked Hillary Clinton spent hundreds of millions of dollars more on Presidential Election than I did. Facebook was on her side, not mine!"
There were reportedly 3,000 ads linked to Russia that were placed on Facebook. (There were also other ads on other key sites, such as Google and its video platform, YouTube.) The Facebook ads reportedly aimed to spread disinformation and took many forms while addressing so-called wedge issues, like the Second Amendment and gay rights.
"The ads and accounts we found appeared to amplify divisive political issues across the political spectrum," Joel Kaplan, Facebook vice president for U.S. public policy, told The New York Times early this month. The intelligence community has assessed that Russia worked to get Trump elected through hacks designed to hurt Clinton and an influence campaign to fan voter fears.
But even as Trump slammed the so-called Fake News (otherwise known as every major outlet except Fox News), the president may not realize he benefited quite a bit from the mainstream media en route to the White House. A report from the Harvard University's Shorenstein Center on Media, Politics and Public Policy found 62 percent of coverage of Clinton was negative while 38 percent was positive. Trump had 56 percent negative coverage and 44 percent positive. (Trump's coverage did grow more negative as the general election neared, however.)
Meanwhile, mediaQuant—a firm that tracks media coverage of candidates and gives it a value based on advertising rates—found that Trump received $4.96 billion in free media while Clinton had just $3.24 billion, a 53 percent difference. So those billions of dollars of news Trump referenced in his tweet Saturday in many ways helped his cause.
While the intelligence community and recent reports have indicated that the social media campaign was decidedly in Trump's corner, the president was correct in saying Clinton spent much more on the presidential election. The Democratic nominee raised $1.2 billion to Trump's $646.8 million. According to a Bloomberg analysis, she spent $969.1 million to Trump's $531 million.