President Donald Trump attacked Adam Schiff in a fresh tirade against Democrats pushing for his impeachment on Saturday, saying the congressman had a "pencil neck" while threatening to sue him.
Trump said House Intelligence Committee Chairman Schiff was a "smart guy" but "crooked as hell" as he addressed the Values Voter Summit run by the conservative group Family Research Council.
The president also threatened to bring lawsuits against Schiff and House Speaker Nancy Pelosi, regardless of whether or not he was guaranteed to lose his case, and even suggested that he might try to "impeach" the pair.
"Pencil neck. You would not be impressed with him physically," Trump said of Schiff. "But he's a crooked person. Smart guy, he's crooked as hell."
He went on to falsely claim Democrats had "fraudulently mischaracterized" his now-infamous phone call with Ukrainian President Volodymyr Zelenskiy. During the conversation, Trump urged Zelensky to probe former Vice President Joe Biden and his son Hunter Biden.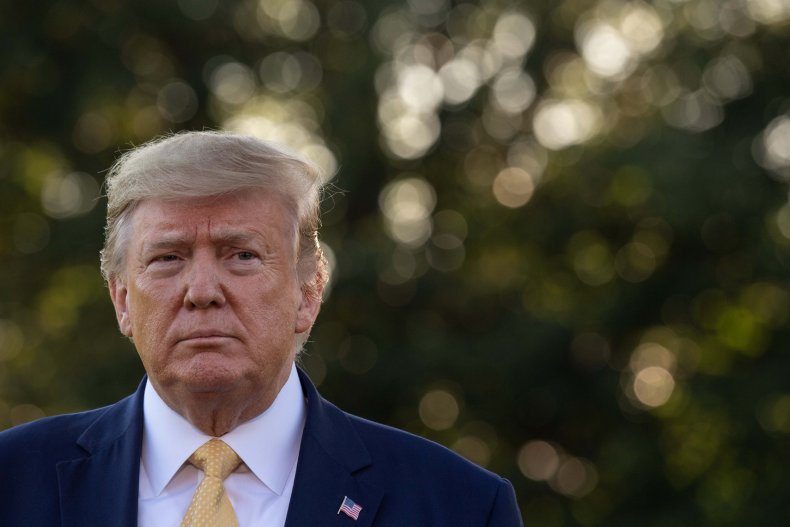 Whistleblower allegations about the phone call brought it to the attention of the House, which launched an impeachment inquiry against President Trump last month as details of the conversation were revealed.
Trump and the White House have repeatedly denied there was any "quid pro quo" pressure placed on Ukraine to investigate 2020 Democratic primary candidate Joe Biden or his son. Aid money due to be sent to Ukraine was being withheld at the time of the phone call.
"[Schiff] repeated my call but it wasn't me," Trump said Saturday. "He made it so bad and I said I'm going to go after him."
In his lengthy attempt to discredit the ongoing impeachment inquiry, the president added: "I don't care about immunity. He can't have immunity, he made up a phone call."
He later said: "They're coming after me because I'm fighting for you. I'm fighting for all Americans and our way of life, but I'm fighting for you and they don't like you."
During his Values Voter Summit speech, which lasted more than an hour, the president also suggested he would try and "impeach" Pelosi and Schiff.
"I said sue them anyway, even if we lose the American public will understand," Trump said. "Or maybe we should just impeach them."
His latest attack on leading Democrats, who he also called "crazy" on Saturday, came days after a fresh Fox News poll found that a majority of Americans were in favour of impeaching the president.
The poll found that 51 percent of 1,003 registered voters surveyed wanted to see Trump impeached and removed from the White House, while just 40 percent said they were against impeachment.