Trump Didn't Answer My Question, Says 7-Year-Old School Shooting Witness Who Wrote to President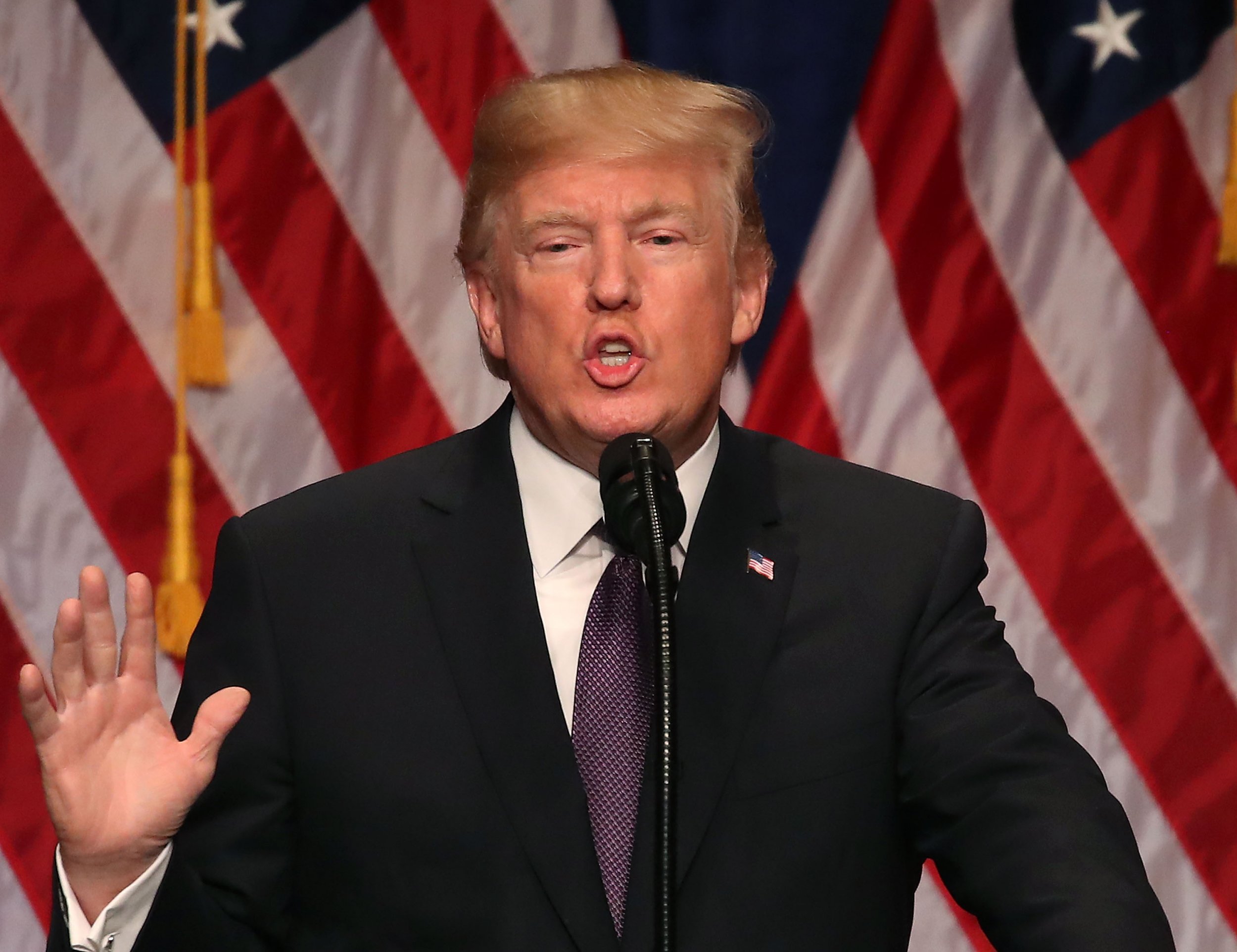 The 7-year-old who wrote to President Donald Trump after she witnessed a school shooting has said she doesn't believe he answered her question of how he would keep kids safe from guns.
Ava Rose Olsen wrote to Trump after she lost her best friend, Jacob Hall, in a 2016 shooting at their elementary school in Townville, South Carolina, hoping for some answers that would make her feel safe.
And despite being thrilled to receive a reply from the White House, Ava was disappointed to find the president's response did not explain how he was planning to protect children.
Appearing on CNN on Monday, Ava and her mother, Mary Olsen, said they did not believe the question had been answered.
Ava revealed she had written to the president "because I was mad and I wanted some people to keep kids safe because my brother was at school and I was afraid something was going to happen to him."
Asked by the host whether Trump had answered her question, Ava, who has suffered from post-traumatic stress disorder following the ordeal, replied, "No." She added that she wanted to know specifically "how he can help keep kids safe."
Ava's mother also said she did not feel the president had provided a clear answer in his letter, in light of several school shootings this year alone. "I guess I'm not quite sure where, when or what the timeline is, rather, for doing something about these school violence incidents," Olsen said.
"I ask that he take a stand now and end this now.... This is, to me, ridiculous that kids are going to school and worrying about their safety," she added.
Jesse Osborne, who was 14 when the shooting took place, is set to stand trial in February. He is accused of killing his father and Jacob Hall, and shooting two other people, as he allegedly opened fire in the playground of Townville Elementary School.