Donald Trump Approval Rating Average in First Two Years Is Lowest for Any President Since World War II
President Donald Trump's 39 percent job approval rating average during the first two years of his term is the lowest of any president since World War II, according to a poll report released Wednesday.
The president's average approval rating in his second year in office, from January 20, 2018, to January 19, 2019, was 40.4 percent, higher than his first year average of 38.4 percent, according to Gallup.
"Trump's year-two approval average is the lowest for second-year presidents elected to office since World War II," the poll report stated. "Trump's year-one average was also the lowest for a first-year elected president."
Ronald Reagan previously had the lowest average approval rating in the second year, at 43.3 percent. Barack Obama, Bill Clinton and Jimmy Carter also had second-year averages in the 40 percent range. Richard Nixon's average in his second year was higher, at 56 percent, while four other presidents since World War II scored averages of 65 percent or higher.
Trump's year-two average rating is 65th of 75 total presidential years since 1945, the year World War II ended. Trump's first year ranks lower, along with George W. Bush's sixth, seventh and eighth years; Nixon's sixth and final year; Carter's third and fourth years; and Harry Truman's sixth, seventh and eighth years.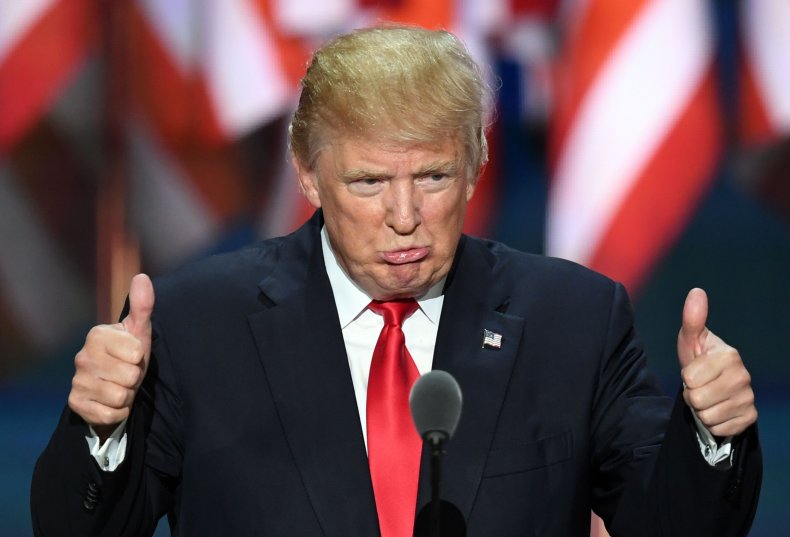 Trump's record low average second-year rating is a result of monthly ratings mostly in the low 40s. He hit 37 to 39 percent six times from January 2018 to January 2019, at the beginning and end of that time frame. His highest rating was 45 percent in June after he met with North Korean leader Kim Jong Un and fears of a nuclear attack died down.
A majority of Republicans, 87 percent on average, approved of Trump's job handling in his second year, while 8 percent of Democrats and 35 percent of independents did. That 79-point gap is the largest difference that Gallup has logged in any presidential year since it began collecting data. The previous high was 77 percentage points, during Obama's final year as president.
Trump's approval rating among Republicans jumped four points from his first to second year, and stayed the same among Democrats.
"Extreme partisan views of presidents are the new norm in politics," the poll report stated.
Trump's approval rating dropped across polls in late 2018 into this year, as his demand for $5.8 billion to build a border wall caused a partial government shutdown to become the longest in United States history. Even the conservative-leaning Rasmussen Reports on Monday gave him his lowest approval rating in nearly a year, at 43 percent among likely voters.