Donald Trump to Award Medal of Freedom to Wife of One of His Biggest Donors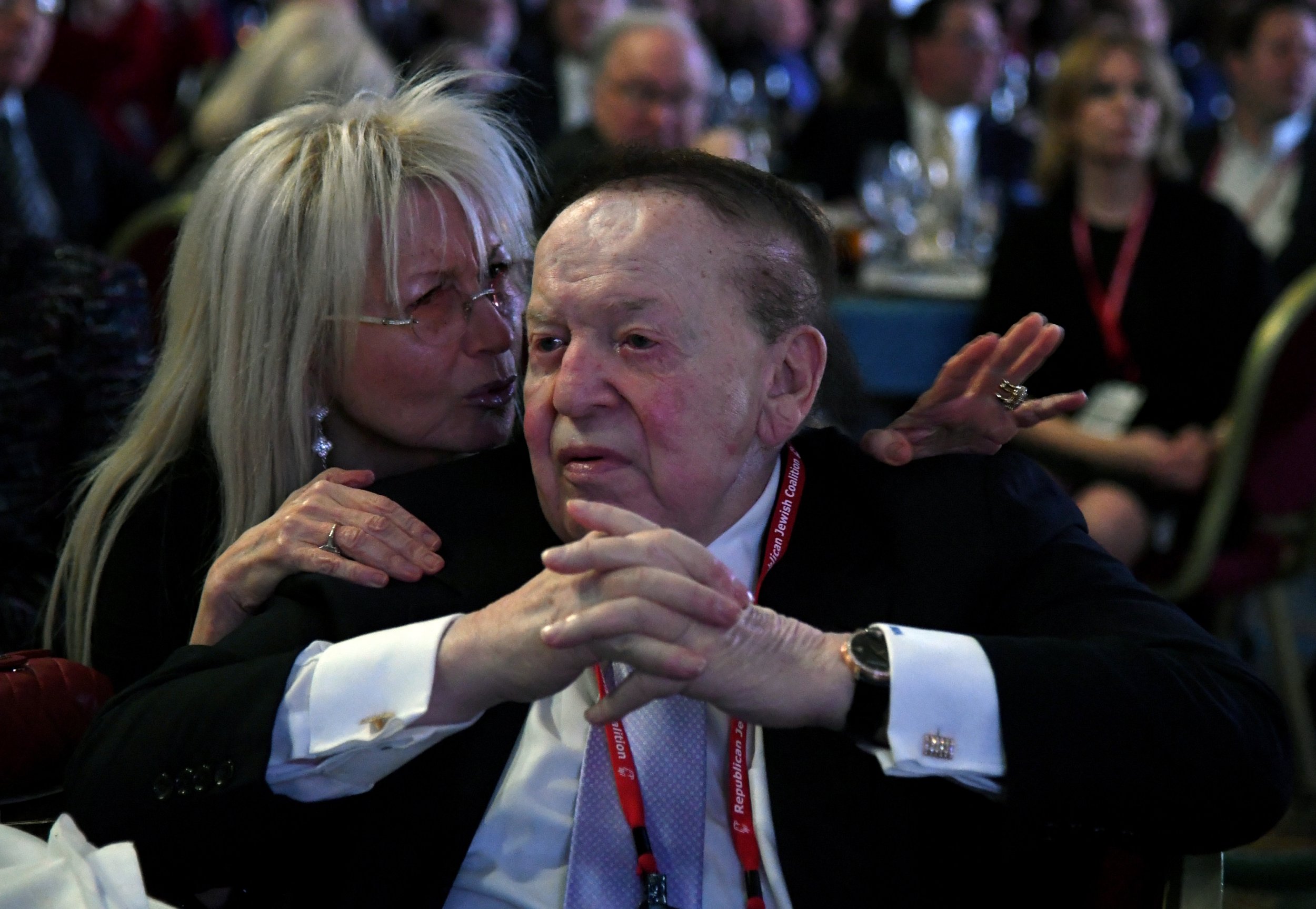 U.S. President Donald Trump will award America's highest civilian honor to the wife of his biggest donor during the 2016 election campaign.
Miriam Adelson, 72, was among seven people who will get the Medal of Freedom next week. Her husband is Sheldon Adelson, 85, founder and CEO of Las Vegas Sands Corporation, and a vehement supporter of far-right causes.
Forbes listed his wealth at $31 billion, making him the 15th richest person in the world. He gave the Trump inaugural committee $5 million and in September 2016, became the largest donor in the election when he gave $25 million to the campaign, The Guardian reported.
Adelson owns the Las Vegas Review-Journal, and his wife is the current publisher of the Israel Hayom newspaper. Both have been criticized for skewing coverage to suit their political views, and to support their businesses.
USA Today reported that the couple gave $55 million to three conservative political action committees over a two-day period in September, ahead of the midterm elections, according to campaign finance reports.
The Super PACs can raise unlimited funds and spend unlimited amounts for or against candidates, although they are not allowed to give directly to candidates.
Other recipients of the highest civilian award of the United States will be former Minnesota Supreme Court Justice Alan Page as well as the Hall-of-Fame quarterback Roger Staubach.
Sen. Orrin Hatch (R-Utah) will be recognized for more than four decades of service in the Senate and because he has "sponsored more bills that have become law than any other living Member of Congress." Hatch has also been an unquestioning supporter of Trump.
There will be three posthumous awards. One will go to the late Supreme Court Justice Antonin Scalia for his three decades service on the Court and for being a "champion of the Constitution."
Elvis Presley will get the award for his contributions to defining American music as well as baseball Hall-of-Famer Babe Ruth.
The award, is given to those "who have made especially meritorious contributions to the security of national interests of the United States, to world peace, or to cultural or other significant public or private endeavors," according to a release by the White House. They will be handed out on November 16.