Donald Trump Was 'Big Baby' During '60 Minutes' Interview, Say 'Morning Joe' Hosts
President Donald Trump came off as a "big baby" and the fabled emperor with no clothes who was unable to lead the country during his interview with 60 Minutes on Sunday, according to MSNBC hosts on Morning Joe.
The president touched on several topics during the almost half-hour interview, including his "love" for North Korean leader Kim Jong Un, the "fake news" media's coverage of his administration, Russian President Vladimir Putin and the country's defense spending for NATO, as well as the controversy over the alleged killing of journalist Jamal Khashoggi by the Saudi Arabian government.
Morning Joe co-hosts Joe Scarborough and Mika Brzezinski, as well as contributor John Heileman, each commented Monday morning on Trump's performance during the interview with Brzezinski starting the segment by stating Trump "seems like a baby, a big baby, and really, really unequipped and unfit to lead this country."
Scarborough likened the president to the famed tale by author Hans Christen Anderson about an oblivious leader who walks naked among his subjects.
"More than one or two references about the emperor not having any clothes," Scarborough said.
Heileman specifically noted Trump's response to CBS's Lesley Stahl over the alleged kidnapping, murder and dismemberment of Khashoggi by the Saudi government as a cause for concern.
"I thought on the question on how well he seemed to understand the world, in all of its dimensions and complexity, I would grade him in the D range," Heileman said. "And I think that right now when you're looking at…the burning question right now for a lot of people as a journalist is, 'how's the president going to react' on the question of the Saudis, right? And that is where this 'I'm not a baby' thing came up and it's like 'I'm a man of the world,' of course I understand that bad things happen."
Heileman continued: "To me, there are a variety of things to be concerned about in the interview, and there are a lot of things that you could criticize him for, but that's the burning issue of our moment and on that issue he demonstrated neither an enormous kind of capacity with the facts but also not the proper level of outrage over the thing that seems to have happened."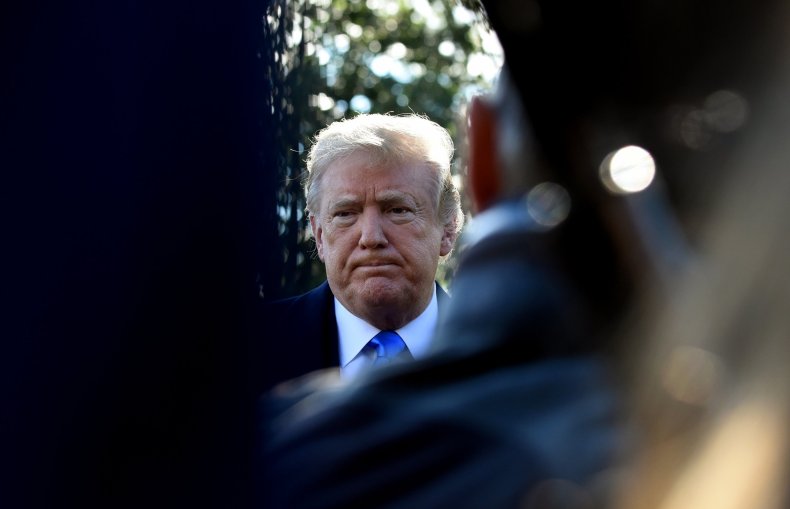 During the interview, Trump would not attribute blame to the Saudis for the killing of Khashoggi, but also admitted it was possible the Middle Eastern power was behind the alleged murder.
"Nobody knows yet, but we'll probably be able to find out. It's being investigated. It's being looked at very, very strongly. And we would be very upset and angry if that were the case. As of this moment, they deny it. And deny it vehemently. Could it be them? Yes," Trump said.